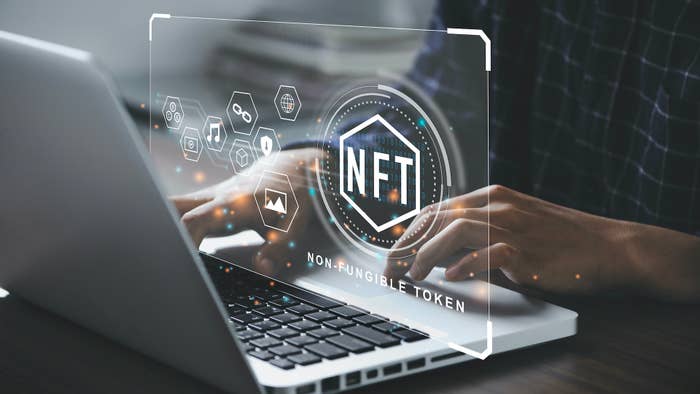 RIP to the NFT?
According to a new report from dappGambl, the non-fungible tokens craze has seemingly come to an end, as the vast majority of these digital assets are now completely "worthless." A team of researchers analyzed more than 73,000 NFT collections owned by 23 million investors, and found that 95% of these blockchain-based assets had a "floor price of zero" Ether (one of the world's most popular cryptocurrencies).
"Of the 73,257 NFT collections we identified, an eye-watering 69,795 of them have a market cap of 0 Ether (ETH)," the study read. "This statistic effectively means that 95% of people holding NFT collections are currently holding onto worthless investments. Having looked into those figures, we would estimate that 95% to include over 23 million people who's investments are now worthless."
Researchers also found that less than 1% of the top 8,850 collections were worth more than $6,000, while 41% were valued between $5-$100, and 18% were worth nothing.
The study, titled "Dead NFTs: The Evolving Landscape of the NFT Market," likely shocked those who participated in the cryptocurrency-adjacent fad, which was once touted as the "next big thing" in blockchain. As researchers point out, the NFT craze peaked in 2021 and 2022, when the market "saw nearly $2.8 billion in monthly trading volume."
NFTs are essentially computer files that are sold and bought as online collectibles. Most digital content—including art, photographs, and audio—can be turned into an NFT, which offers proof of ownership and/or authenticity of a specific one-of-one asset.
NFTs were heavily endorsed by celebrities, brands, and financial experts who forecasted high returns on investment. Some of these assets sold for tens of millions of dollars, which, of course, motivated others to enter the NFT game. However, it seems the hype resulted in an oversaturated market that gave buyers the upper hand.
"Of the collections we identified, only 21% were fully spoken-for, in terms of having 100%+ ownership," the dappGambl report read. "This means that 79% of all NFT collections–otherwise known as almost 4 out of every 5–have remained unsold. This situation is telling of a significant imbalance between the creation of new Non Fungible Tokens (NFTs) and the actual demand for these digital assets in the current market landscape. This surplus of supply over demand is creating a buyer's market where potential investors are becoming more discerning, carefully evaluating the style, uniqueness, and potential value of NFTs before making a purchase."
Back in July, it was reported that Justin Bieber had lost more than $1 million on the Bored Ape Yacht Club NFT he bought last year. The pop star paid $1.29 million for the NFT in January 2022, which then dipped down to a value of $59,000.