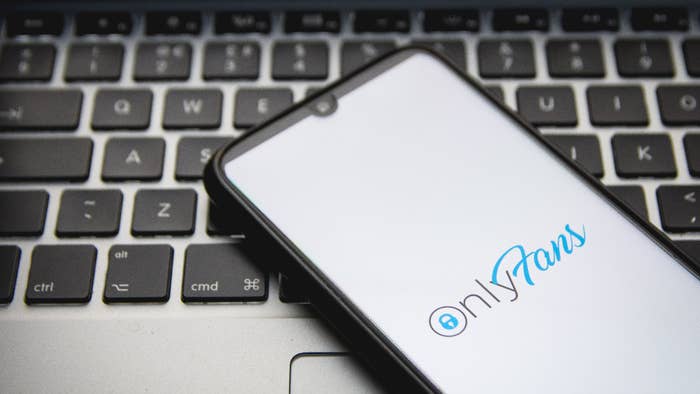 UPDATED 2/28, 11:25 a.m. ET: OnlyFans creators in Russia have had their accounts reinstated, the Daily Beast reports. 
"We are disheartened by the recent tragic events in Ukraine. As a global business, OnlyFans stands by our creators and understand that they are not responsible for these heinous acts," the company said in a statement to the outlet. "After experiencing financial restrictions we have been able to restore account activity for creators in all countries."
The statement continued, "Their accounts will have full functionalities as long as we continue to have payment methods to support them. We were not terminating or suspending any creator accounts based on the creator's location, and we are doing everything we can to support our community." 
See original story below.
The OnlyFans accounts of content creators in Russia are being deleted or blocked in wake of the country's invasion of Ukraine last week, the Daily Beast reports. 
It's uncertain if the disappearance of the accounts from the London-based subscriber service is politically-motivated or a byproduct of the latest round of crippling sanctions imposed on Russia in recent days. Regardless, the result has been a huge blow to those in Russia who relied on OnlyFans for their income. 
"Right now I don't have any funds to buy food or pay my rent," user @kitty told the Daily Beast. "I have taken part in several protests since I moved to Moscow when I was 18. We are not Putin! All my prayers for peace and the Ukraine people." Another individual who goes by @kanra_cosplay said that she "will not be able to live" without the money from subscribers, while a creator with the handle @_Black_way_ wrote that she doesn't "support this war" but still feels like a "hostage" as a result.  
In a statement to the Daily Beast, OnlyFans said "any available balances will remain secure and pending until such time that they may be withdrawn again," adding that, "while creators are not responsible for the recent attacks on Ukraine, due to worldwide financial restrictions we have very limited methods to pay Creator accounts linked to Russia and Belarus." The company said that as a result "payments have been limited." 
One of the latest sanctions against Russia was blocking the country from SWIFT, the global network that allows for money to be smoothly transferred around the world. Without SWIFT, banks in Russia will need to work directly with other institutions, which will likely lead to further delays and additional costs.