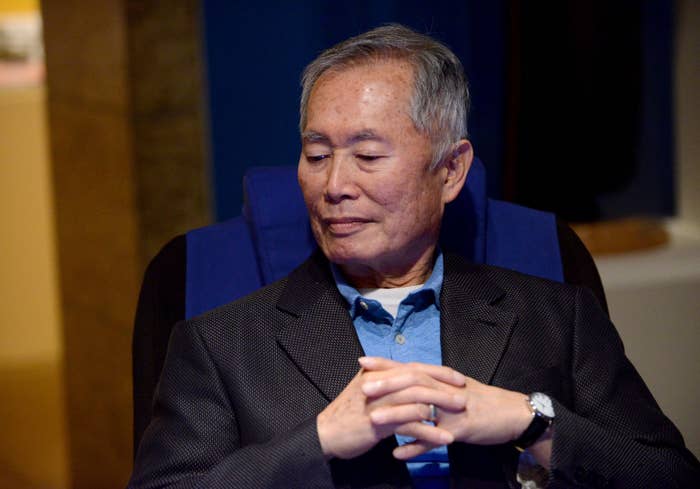 In an interview with The Hollywood Reporter, Scott R. Brunton alleges that he was sexually assaulted by the 'Star Trek' actor George Takei in 1981. Brunton, who was 23 years old at the time, claims he was working as a waiter in Hollywood when he met a Takei, who was then in his 40's, at Greg's Blue Dot bar. The two exchanged numbers and spoke sporadically. When Brunton broke up with his then-boyfriend, Takei reached out and suggested going to dinner and the theater afterwards. 
That night Brunton went back to Takei's condo for a drink. "We have the drink and he asks if I would like another," Brunton recalls. "And I said sure. So, I have the second one, and then all of a sudden, I begin feeling very disoriented and dizzy, and I thought I was going to pass out. I said I need to sit down and he said sit over here and he had the giant yellow beanbag chair. So I sat down in that and leaned my head back and I must have passed out."
Brunton says the next thing he remembers is his pants around his ankles and Takei trying to get his hands down his underwear. "I came to and said, 'What are you doing?!' I said, 'I don't want to do this.' He goes, 'You need to relax. I am just trying to make you comfortable. Get comfortable,'" he said. "And I said, 'No. I don't want to do this.' And I pushed him off and he said, 'OK, fine.' And I said I am going to go and he said, 'If you feel you must. You're in no condition to drive.' I said, 'I don't care I want to go.'"
THR reached out to four of Brunton's friends who said they were informed of his encounter with Takei "years ago." Takei responded to the allegations in a series of tweets Saturday morning.