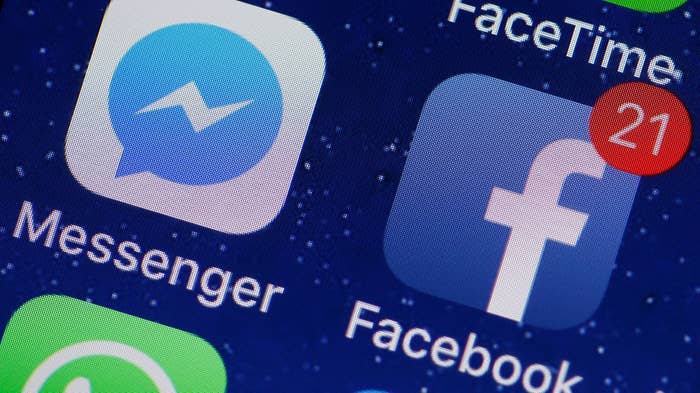 An Indianapolis woman was being robbed at gunpoint by a man last month when he allegedly asked her to add him as a friend on Facebook.
According to WRTV, Amber Beraun had just gotten home from work in the early morning hours on May 8 when she went outside to retrieve her mail. Beraun was reportedly accosted by an armed Damien Boyce, and handed over approximately $100 in cash.
With his gun pointed, Boyce asked if Beraun had a boyfriend, and if she would friend him so they could discuss Boyce paying her back. "I thought maybe if I added him on Facebook, that would be it and he'd leave, and he did," Beraun told WRTV.
The two exchanged messages where Boyce vowed to repay her. "Look just know imma pay you back ok it's a fucked up way to meet but damn you wass to [sic] pretty to rob," he said in one DM.
"I believe you man. I can tell your sweet, times just get rough I know that," she responded.
"I feel like a total [expletive] I swear I got you wats ur cash app tagg," Boyce wrote. "Fr I'm shifty we had to meet up on them terms come chill with me I swear I'm not on that type of timing."
Beraun eventually admitted she had a boyfriend and wished the best for him.
Damien Boyce was charged with armed robbery and carrying a handgun as a felon last week. He was held on a $7,500 bond. An investigation into the aforementioned charges led to the discovery of the Facebook messages in question.
Boyce received another armed robbery charge earlier this month stemming from an incident where he allegedly shot two people and hit someone else in the head with a brick. He initially barricaded himself, but Boyce surrendered once a SWAT team showed up. He was charged with burglary, unlawful possession of a weapon, criminal recklessness, and battery.