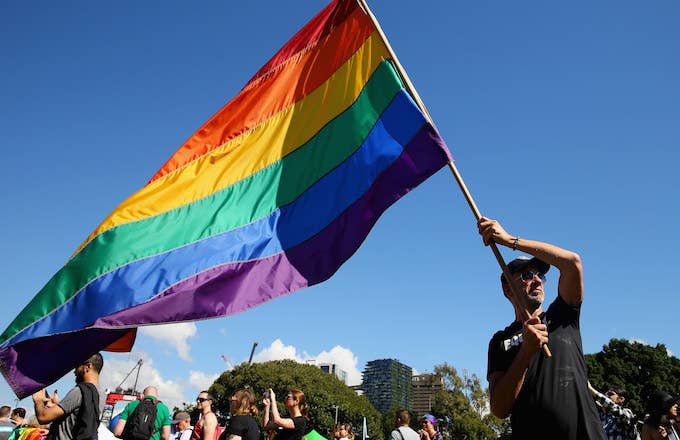 Residents in Starkville, Mississippi who were looking forward to kicking off the city's very first Pride parade have been sorely disappointed.
The Starkville Board of Aldermen voted 4-3 to deny the request after 16 community members who spoke out in support of the parade. According to the Starkville Daily News, Starkville Pride—a local group made up of Mississippi University students, local business owners, and MSU staff—proposed to host the 2018 parade at a recent city hearing, where it was pulled off the agenda. While some of the advocates spoke in favor of bringing pride and inclusion to the city, others from local conservatives and church members stepped up to condemn the event. "Do not turn our city into a sin city," resident Dorothy Isaac said to the board. "It should not be this."
Pride organizer Bailey McDaniel was seen hysterically crying after the voting results came in. "I really wish that the city could have been a part of this historic event for Starkville, but they're not," McDaniel told the Starkville Daily News. "All I can say is that this isn't the last they will hear from us specifically about this issue."
McDaniel plans to get other human rights organizations involved to help overturn the decision, including the American Civil Liberties Union, the Human Rights Campaign, and the Southern Poverty Law Center.
"We will be taking action against this," McDaniel said."There was no means to deny our application. It was a perfectly fine application."