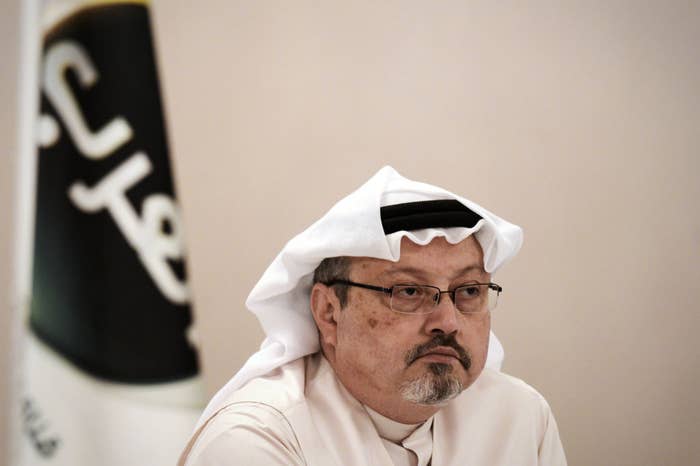 Turkey has said that it handed over audio recordings of Jamal Khashoggi's death to the United States, Germany, France and Britain. 
Khashoggi, a former Washington Post reporter and dissident of Saudi Arabia's de facto ruler and Trump ally Mohammed bin Salman, was killed while visiting the Saudi consulate in Istanbul last month. After changing their story a number of times—initially blaming the attack on rogue agents before shifting to an explanation of "fear tactics gone wrong" —Saudi Arabia ultimately admitted that their operatives killed Khashoggi. However, they have denied that the order came from the crown prince. 
While speaking to reporters in Ankara on Saturday, Erdogan said, "We gave the tapes. We gave them to Saudi Arabia, to the United States, Germans, French and British, all of them. They have listened to all the conversations in them. They know." The specific content of the tapes was not disclosed, however, sources close to the case have said that Turkey has several recordings of the killing itself and the pre-meditated planning that preceded the attack. 
According to two Reuters sources, CIA Director Gina Haspel listened to the audio recordings while visiting Ankara last month, which likely prompted Saudi to admit its involvement in the attack. 
In a killing that Turkish president Recep Tayyip Erdogan says came from the "highest levels" of Saudi government, many have looked to President Trump to take disciplinary measures against Mohammed bin Salman. Prince Mohammed has developed particularly strong ties to Trump's son-in-law and White House advisor Jared Kushner, as well as with Trump himself. News of the tapes puts additional pressure on U.S. and Saudi relations, as Trump has resisted placing tougher sanctions on Saudi Arabia and refused to blame any official in particular for Khashoggi's death.