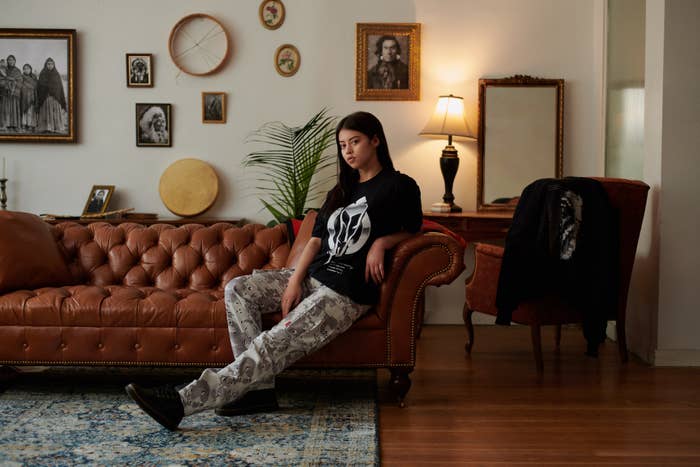 Indigenous streetwear brand Section 35 is the newest addition to Foot Locker Canada's Home Grown brand. That means you'll be able to find a new, exclusive collection of apparel and headwear from the company online and at select stores across Canada.
The collaboration took time to come to fruition, according to Section 35 founder and creative director Justin Louis, but he's satisfied with the final result. The collection consists of a bomber jacket, two hoodies, chrome tee, cargo pants, a cap, and a beanie.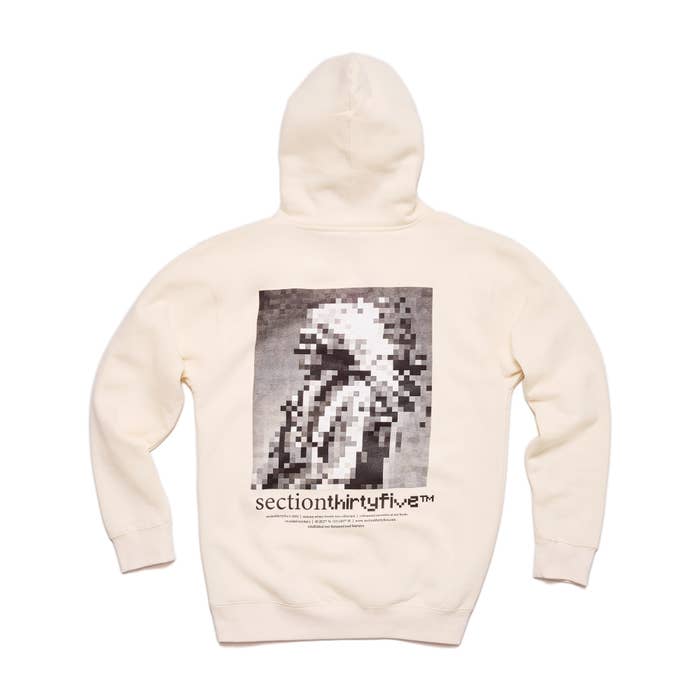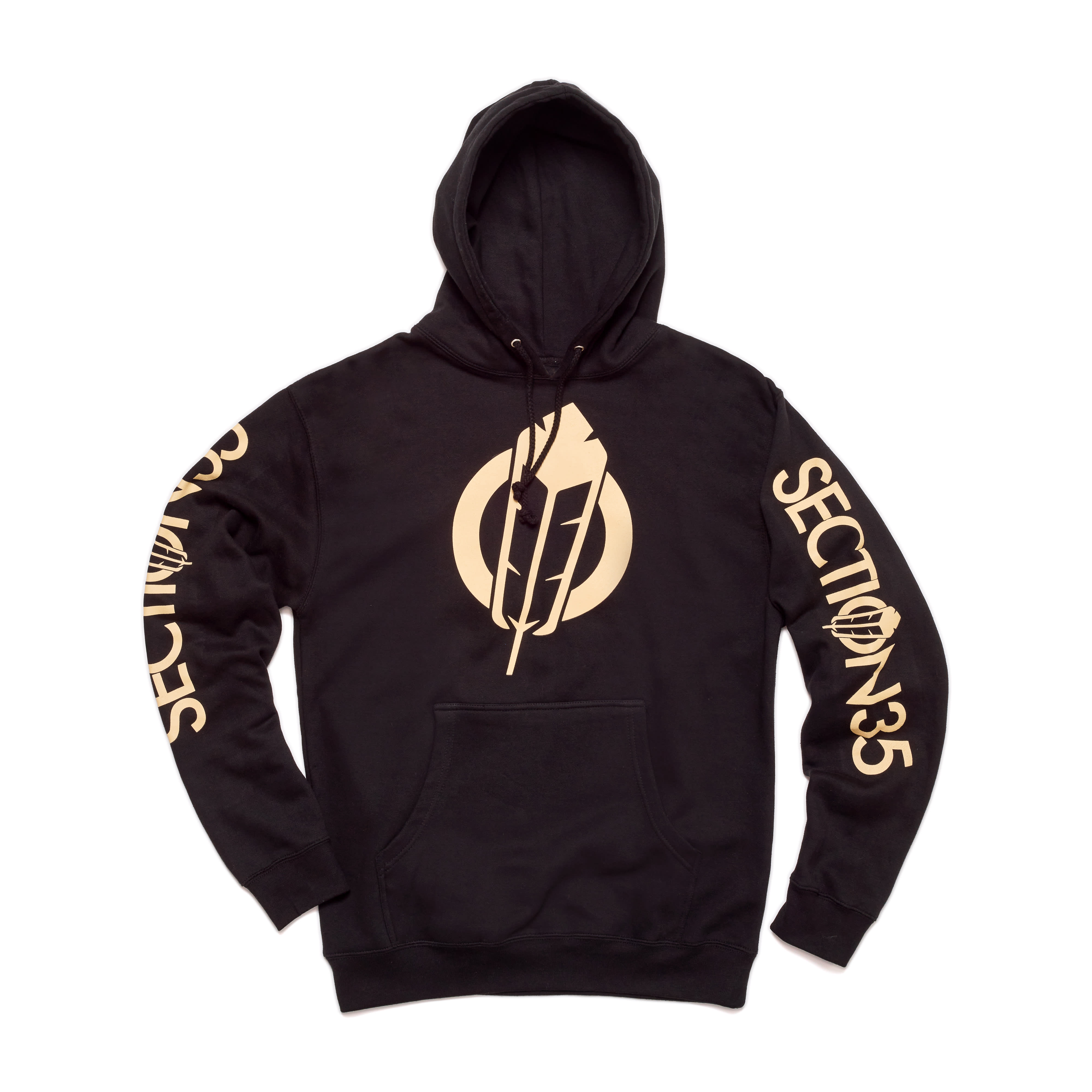 Named after the part of the Constitution Act that recognizes Aboriginal rights, Section 35 brings together multiple Indigenous cultures and inspirations under one label. They're currently based on the unceded territories of the Xʷməθkʷəy̓əm (Musqueam), Sḵwx̱wú7mesh (Squamish), and Sel̓íl̓witulh (Tsleil-Waututh) Nations.
Complex Canada caught up with the Samson Cree Nation member to talk about the Foot Locker collab, inspiration, and the importance of supporting Indigenous brands.
How did the Foot Locker collab come to be?
They reached out very early on this year and invited me to come down to the flagship on Robson. We met a couple of people there, then had a video call with someone in Toronto. It started the conversation about working together in the future. But the first thing we did together was a pop-up in one of their spaces, which was cool for us. They got to see the community response and it was a great experience. That's a big part of why we wanted to work with them— the way they treated us was welcoming and genuine.
How did you approach this collab from a design perspective?
If you look at the collection, they're staple, ready-to-wear pieces. It's stuff everyone can find in their wardrobe. We had everyday wear in mind, those timeless pieces that never go out of style.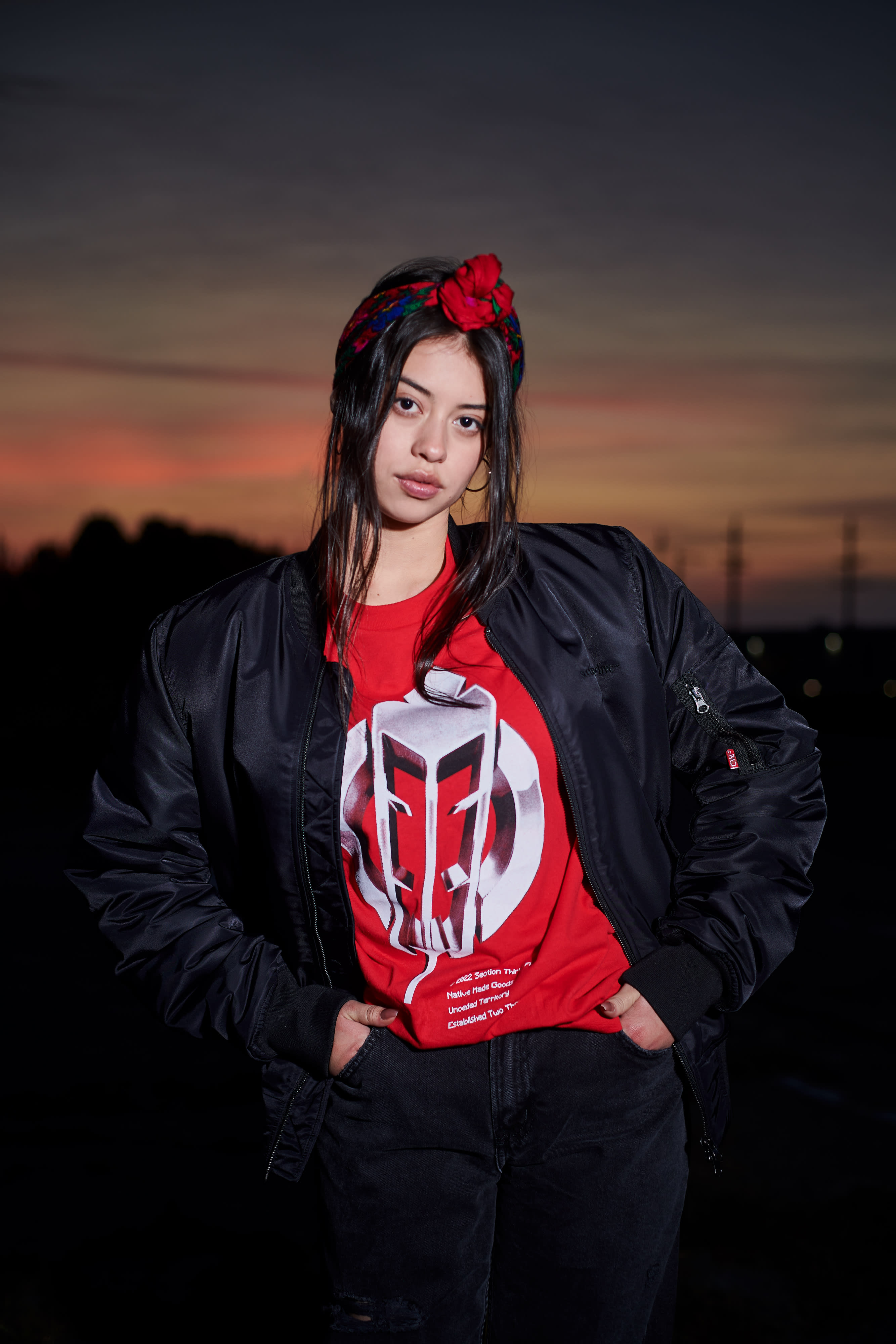 For people who will be introduced to Section 35 this way, what are you hoping they learn about you?
In terms of the graphic inspiration for the pieces, you'll see the big graphics, and that comes from the inspiration I get looking at images from the past, including stuff you can find in the public domain. I always have this inner dialogue with myself about what you find out there. There's a lot you can say about what's been created through a settler gaze and the impacts that had on our societes, the lack of understanding for our people. There's so much diversity in our communities that people have barely even scratched the surface of. And then there's distorted imagery. You can find in a couple of them images of my own ancestors that I've kind of censored. There's censorship that's gone on, a lack of voice my people have had telling our stories, and now we can tell our own stories. There's been an ongoing appropriation of Indigenous art that still happens, so for us, we're creating something that's our own and that's authentic.
How does Section 35 go about bringing in different Indigenous cultures?
There are certain things for me that I don't have, I'm not from a certain place or I don't have the right to do certain styles of art. For me, if I have interest in something that touches upon a different community, then I find someone to collaborate with who can share that story. I always find it adds such a cool dimension to the brand. It brings something people normally wouldn't see or have access to and it brings that story out. Ever since I started, community has been a big part of the brand, and that's artists and designers. We want to support and lift each other up, and that's naturally who we are.
For any non-Indigenous people who want to support the brand, how can they wear Section 35 in a way that's respectful?
We would never say you can't wear it if you're not Indigenous. If you're not and you support our message and believe in what we're doing, we love your support. Thinking back to appropriation, our designs have been appropriated by big fashion houses for years. Now we have our own brands and we're doing something that's authentic. So if you really like it, then support it, and that's meaningful, buying something through an authentic Indigenous lens.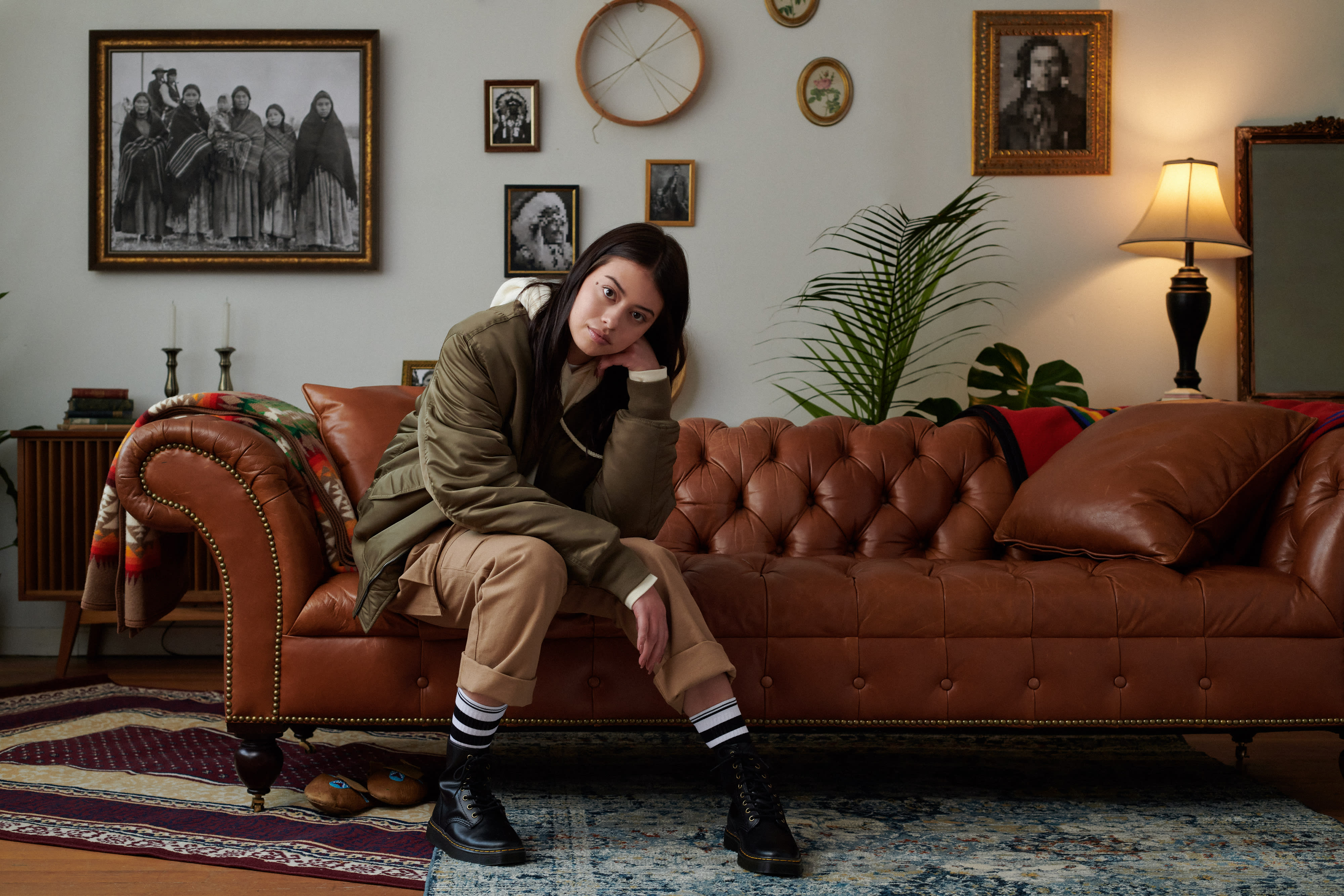 You also got a big star for the campaign?
Amber Midthunder from Predator was the face of our fall/winter campaign. She's a good friend of ours who was gracious enough to fly up to Vancouver from Los Angeles to spend the day shooting. We're excited to have her help bring those pieces to life. So a shout out to Amber for lending her face.