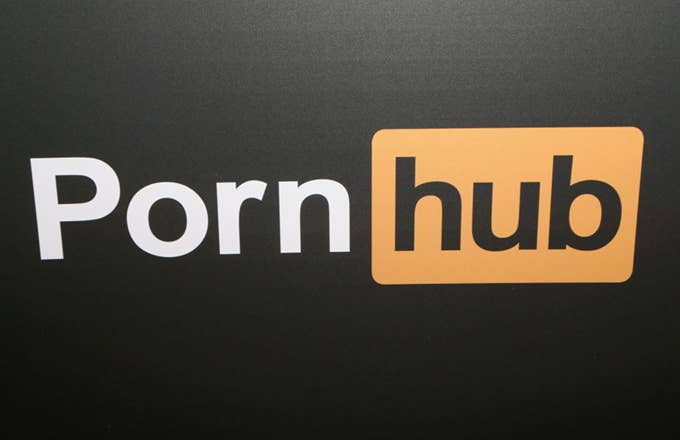 Wednesday is Valentine's Day. Depending on how much of a mess your love life is in at the current moment, the holiday likely brings a rush of either excitement or sadness. For those of you in the latter camp, here's a silver lining: Pornhub is offering free access to their premium service for 24 hours on Valentine's Day.
​In what has become a tradition, the site is celebrating the holiday by giving all users free access to hundreds of thousands of full-length videos and the perks of 4K quality—which are usually reserved for paying subscribers. As they illustrate on their website, plenty of people have taken advantage of this offer in the past: traffic to Pornhub Premium increased by 308 percent on Valentine's Day last year. The United States, specifically, saw a 425 percent increase in Premium visits on February 14, 2017.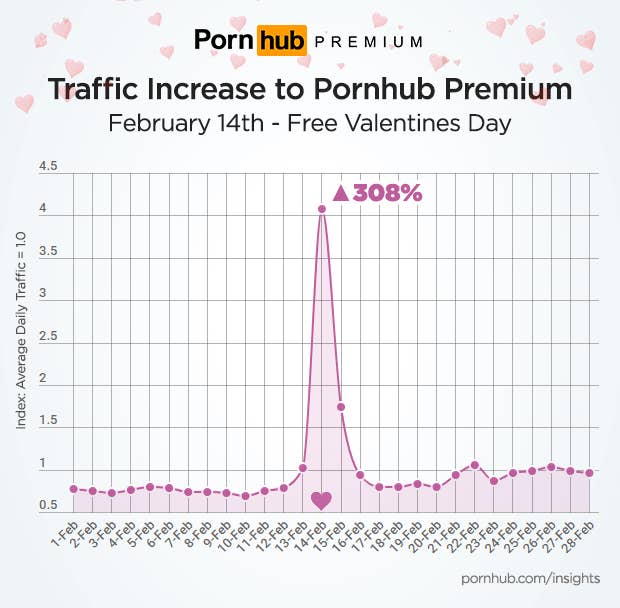 According to Pornhub's data analysts, over 3.5 million people took advantage of the free Valentine's Day offer last year, and they're expecting even more this year.
Having a little fun with the numbers, Pornhub's statisticians also looked at the website as a whole and put together a list of Valentine's-related searches on Feb. 14. Apparently, a lot more people are searching for things like "valentine," "love," "romance," and "passionate" during the holiday.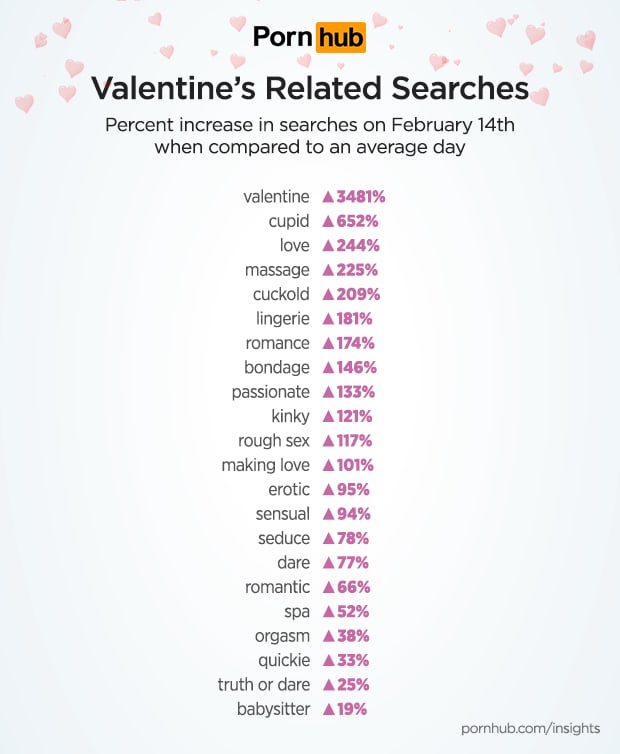 Interestingly, Pornhub also revealed that male star Jordi El Nino Polla saw the biggest increase in searches (259 percent) of any model on the site on February 14 last year. Esperanza Gomez came in second with a 247 percent increase in searches, followed by a 196 percent bump for Mia Khalifa.
For more stats (or if you just want to use data as a classy excuse for visiting their site), check out more charts and graphs on Pornhub's insights page here. And, uh, happy Valentine's Day, everybody.