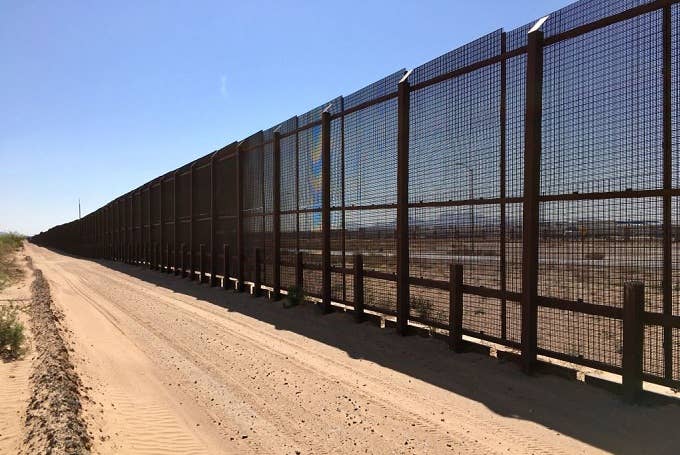 We know Border Patrol is racist and xenophobic, but now, we have fresh video documentation.
In a March 27, 2017 clip footage newly obtained by NBC News, Border Patrol agents attempted to force a shirtless man with an injury back into Mexico. Authorities falsely claimed he wasn't in their custody and assumed he was Mexican because "he looks like it." 
The horrific interaction, which occurred in Calexico, California, urged Mexican officials to report the incident to U.S. Customs and Border Protection. The report lead to the agents being reprimanded, but ultimately not fired.
The person who recorded the video remains anonymous, although CBP provided the footage to NBC once the organization was notified the video existed. The videographer knew the right spot to record because he had received a tip that the area was commonly used to deport migrants by American agents.
Even if the man's nationality was known, agents failed to follow proper protocol, which requires Mexican citizens to be repatriated through the Mexican consulate. The repatriation process includes confirming the person's identity as well as fingerprinting. Meanwhile, the New York Post reports the man attempted to re-enter the U.S. on April 19, 2017, when he was taken to the Mexican consulate.