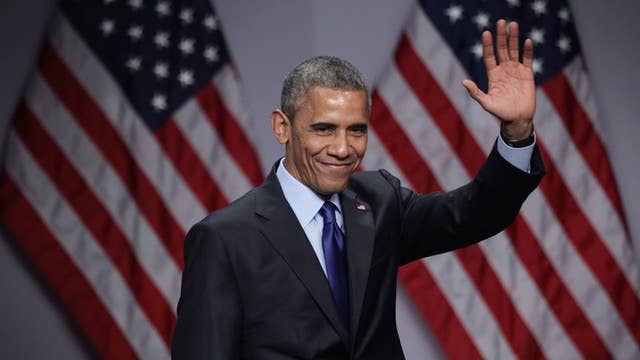 Since his last day as the President of the United States, Barack Obama has been spending time with his family, doing some traveling and taking plenty of opportunities to speak about the current state of leadership in his country. On September 29th, Obama is scheduled to visit Toronto to speak.
Canada 2020, an Ottawa-based think tank is hosting the event which will take place over lunch at the Metro Toronto Convention Centre. "President Obama is one of the most inspirational political figures or our time," reads a note from former U.S. Ambassador to Canada Bruce Heyman on the event's website. "For many, this will be a once in a lifetime opportunity to see and hear President Obama live."
This isn't the first time Obama has spoken in Canada since his second term as President came to an end. In June, he was in Montreal to speak about the lack of leadership in his country and express his disappointment that the United States pulled out of the Paris climate change accord. He also met Prime Minister Trudeau for dinner in a trendy west-end Montreal restaurant making Canadians (and Americans) everywhere wonder how things could have been different with Trudeau and Obama in charge at the same time.
Organizers say the event will include a keynote speech on "civic engagement, community leadership and tolerance," followed by on-stage interview. They expect thousands of attendees but according to the Toronto Star, it won't be possible to purchase single tickets. Registration opens on September 17th at noon and tables of 10 will reportedly be sold for around $10,000 each.