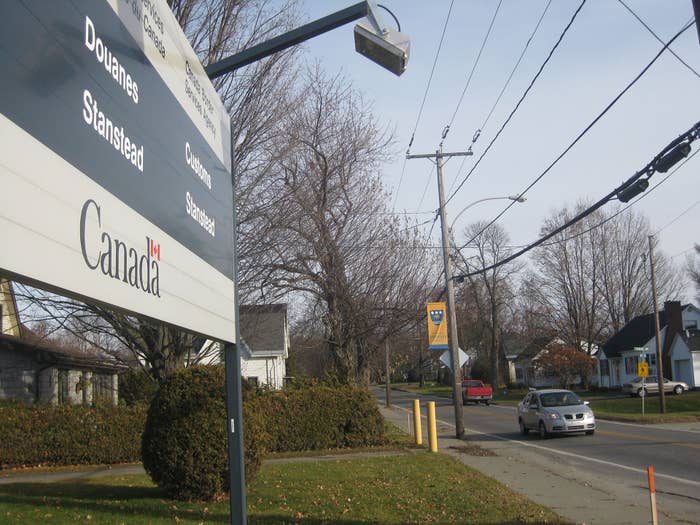 Crossing the border back into Canada is always slightly nerve wracking, even if you're a passport-holding citizen and not up to anything sus. Those Canadian Border Services Agency (CBSA) employees always know how to put on the right amount of intimidation every time.
Turns out, however, that the rules are being bent for some folks who cross the paths of certain crooked officers. 
The CBSA made 92 "founded" investigations over the last two years, according to documents acquired by CBC. A complaint against a CBSA agent is considered "founded" if "aspects" of it are found to be "valid," according to a spokesperson that talked with the CBC. 
Basically, some of our border agents committed 92 infractions between January 1, 2020 and January 1, 2022. These are the men and women we entrust to keep us and our country safe at points of entry. 
There were multiple incidents of "criminal association—including one involving an officer who 'provided [a] false name when stopped by police while having dinner with [a] cocaine smuggler' and another involving an officer with ties to the Hells Angels," the CBC reported. 
Other dubious behaviours included an agent who removed red flags, which would usually be used to indicate something on a person's record like being on a no-fly list, from a citizen's account, and improperly documenting license plates and other traveller details during land crossings. One CBSA worker was outright listed as "a security risk" who could "harm the agency's reputation," in the document. 
There were even multiple sexual assault and sexual harassment citations. 
None of the specifics like people's names and the locations where the alleged misconduct took place were released in the report, but given there were nearly 100 instances, there's reason to suspect it's not just happening in one province. 
Some action was taken when these incidents happened, it seems. The CBC reported that 12 officers received verbal reprimands, 42 had written reprimands, and 38 were suspended.
"Discipline is managed case by case, and discipline is rendered based on the severity of the allegations and takes into account mitigating and aggravating factors," Patrick Mahaffy, a spokesperson for the CBSA, told the CBC. 
It sounds like the CBSA still has some disciplining and then probably some explaining to do.