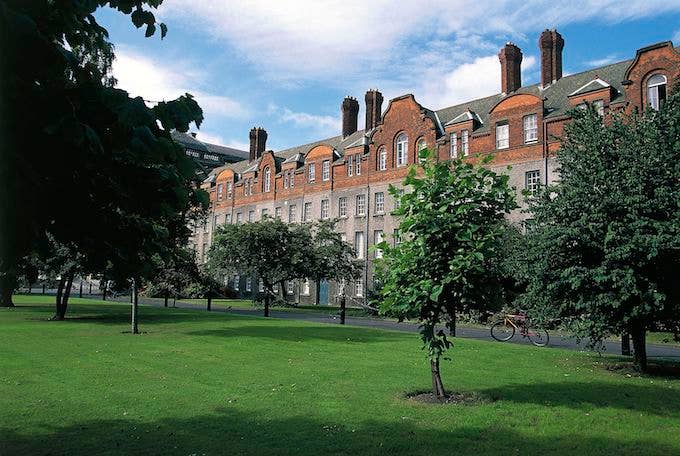 The Princeton Theological Seminary is promising almost $28 million for slavery reparations, a pledge thought to be one of the biggest of its kind.
The private school of theology in New Jersey will carry out the plan over the next five years, where it will grant 30 new scholarships and five doctoral fellowships to descendants of people who were enslaved or to others from marginalized groups, CNN reports.
The seminary will alter its curriculum, employ more scholars to study the legacy of slavery, and rename campus spaces to pay respect to distinguished African Americans, among other enterprises. The effort will cost over $1 million per year, with $27.6 million allocated in the endowment to maintain it.
"These responses are intended as acts of repentance that will lead to lasting impact within our community," said John White, dean of students and vice president of student relations for the seminary, in a statement. "This is the beginning of the process of repair that will be ongoing."
The initiatives are a response to a two-year audit by faculty and administrators, who documented the seminary's ties to slavery. The research discovered that the seminary—which is separate from Princeton University—didn't own slaves and that its buildings weren't built with slave labor.
However, the seminary benefited from financial contributions from Southern sources, which encompassed slave owners and congregations with relationships to slavery. A large part of the seminary's endowment was also linked to Southern banks that were funding the spread of slavery in the Southwest.
The report also found that some of the seminary's founders and early leaders used slave labor, even though they openly opposed slavery. Many of the seminary's faculty, board members, and alumni were also connected to the American Colonization Society, an organization that campaigned against immediate emancipation and fought for sending formerly enslaved people back to Africa.
"The Seminary's ties to slavery are a part of our story," M. Craig Barnes, the seminary's president, said in a statement. "It is important to acknowledge that our founders were entangled with slavery and could not envision a fully integrated society."