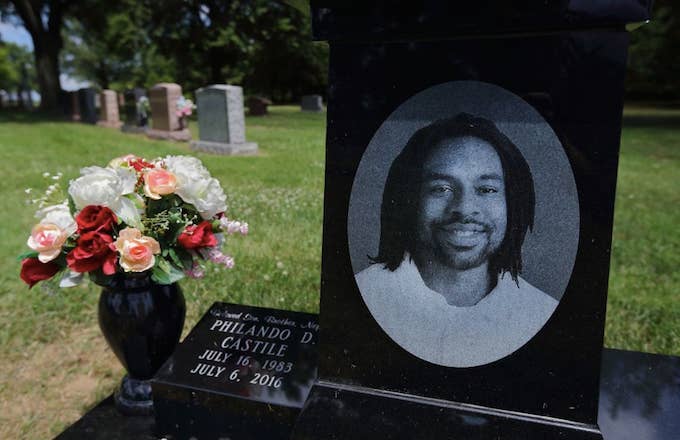 In 2017, Pam Fergus launched an online fundraiser in memory of Philando Castile, a 32-year-old nutrition supervisor who was fatally shot during a 2016 traffic stop. The crowdfunding campaign was called Philando Feeds the Children, which aimed to reduce student lunch debt in the district Castile used to work in. The initial goal was to raise $5,000; however, nearly seven months after the charity was formed, Philando Feeds the Children had received about $111,000 in donations.
Fergus announced last week that the cleared donations were enough to eliminate all student lunch debt in Minnesota's St. Paul Public Schools.
"St. Paul Public Schools System has 56 schools. K-12. And this fund, PHILANDO FEEDS THE CHILDREN, just paid off the lunch debt for all of them," she wrote on the charity's webpage. "That means that no parent of the 37,000 kids who eat meals at school need to worry about how to pay that overdue debt. Philando is STILL reaching into his pocket, and helping a kid out. One by one. With your help. Your donations will fill that pocket for years to come. Thank you for your generosity […] You've made an enormous difference in their lives."
Though the fund has surpassed its initial goal by more than $100,000, Fergus told CNN she wants the charity to continue growing.
"I don't know how much it would take to help the whole state of Minnesota," Fergus said. "There is no end goal. Basically, I want a million bucks in there."
You can learn more about Philando Feeds the Children here.