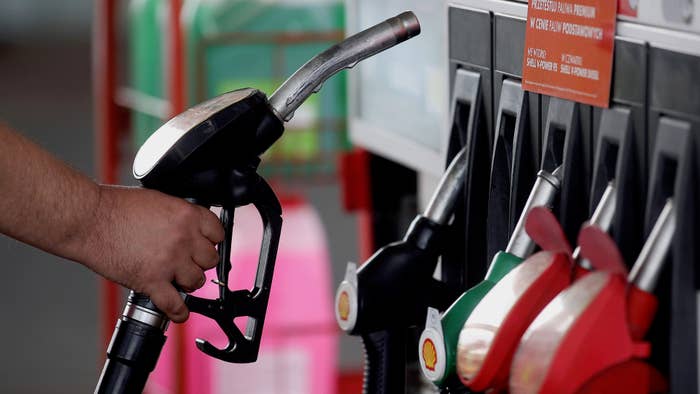 A California gas station manager was fired this week after setting the price for premium fuel at just 69 cents per gallon.
John Szczecina, who managed a Shell gas station in Rancho Cordova, told reporters he mistakenly misplaced a decimal point when listing the price, which was supposed to read, "$6.99."
"I put all three prices on there, except the diesel. The last one kind of didn't go," Szczecina, gas station told ABC affiliate KFSN. So, I just took responsibility for it and said yeah it's my fault."
According to the outlet, hundreds of motorists took advantage of the snafu for several hours as U.S. gas prices continued to climb. According to the AAA, California gas prices are now averaging about $6.44 and $6.76 for regular and premium, respectively. KFSN reports Szczecina's mistake cost the station an estimated $16,000. 
Szczecina says he's now concerned the station owners will sue him for the losses. His sister, Paula Jackson, has since created a GoFundMe page that will help him repay his former employer.
"It turns out the total dollar loss was $20,000," Jackson wrote in a Monday update. "The manager was giving his termination notice today [...] The manager is trying to repay this money to the company."
The campaign received over $8,000 in donations as of Wednesday afternoon; however, business attorney Craig Zimmerman told Valley News that Szczecina may be protected from liability.
"The only way he would be responsible, absent a written agreement, is if he was acting outside the scope of his employment," he said. "For instance, if his boss said, 'Whatever you do, don't ever set the price on that gas pump.' And then he did."