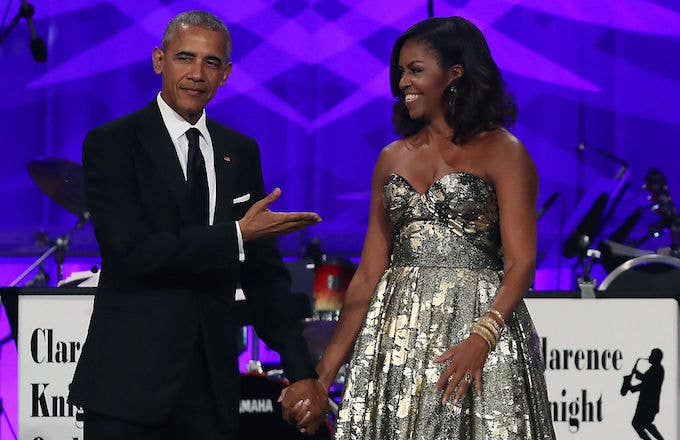 Many people have wondered what the Obamas will do now that their time in the White House has come to an end. Will they embark on a career in media? Will they adopt secret identities and start fighting crime? Will they just straight up chill? Well, it looks like a few lucky students might find out.
The former first couple are getting ready to embark on their new lives, and it looks like they're going to need a little help doing it. According to CNBC, something called "The Office of Barack and Michelle Obama" put out a call for what has to be the most desirable internship of all time.
The ultra-coveted position will take place at the couple's new Washington, DC office, from Feb. 27 to June 16. That's a full 16 weeks of hanging out with the Obamas. The report says that tasks will focus on "correspondence," and that the position will be best suited for people who "take initiative, manage their time well, have strong attention to detail, solid writing skills and the utmost commitment to public service."
If that does sound like you, the opportunity might have to wait—for now at least. Applications for immediate openings of the coveted internship were due on Feb. 8. Hopefully your summer paper route is just as satisfying.