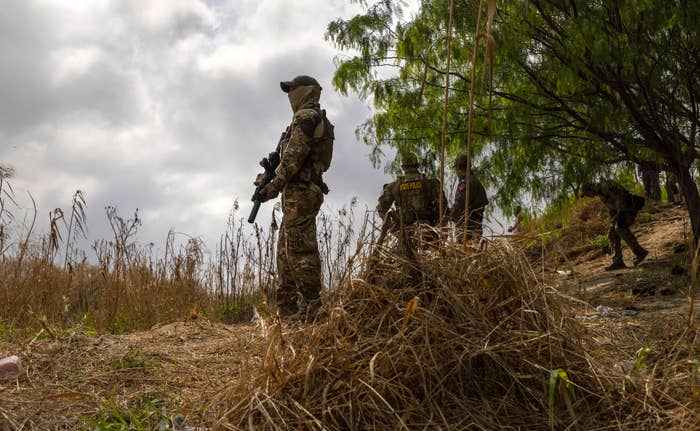 Department of Public Safety troopers working in Eagle Pass, Texas are allegedly being asked to do inhumane things to stop people from crossing the U.S.-Mexico border.
According to a report from the Houston Chronicle, a trooper from the department has turned whistleblower, calling out his superior earlier this month in an email sent to the newspaper.
The trooper says he and his colleagues were given direct orders to "push the people back into the water to go to Mexico," while also being ordered to prevent the migrants from getting drinking water. These people include, the Chronicle writes, "small children and nursing babies."
"Due to the extreme heat, the order to not give people water needs to be immediately reversed as well," the trooper wrote. They added, "I believe we have stepped over a line into the inhumane."
The whistleblower works near Eagle Pass, where the state has strung miles of razor wire in an effort to prevent people from crossing the Rio Grande.
Steven McCraw, director of the Texas Department of Public Safety, responded to the allegations, telling the Houston Chronicle that troopers are taught to "warn migrants not to cross the wire, redirect them to ports of entry and to closely watch for anyone who needs medical attention."
"The purpose of the wire is to deter smuggling between the ports of entry and not to injure migrants," McCraw wrote. "The smugglers care not if the migrants are injured, but we do, and we must take all necessary measures to mitigate the risk to them including injuries from trying to cross over the concertina wire, drownings and dehydration."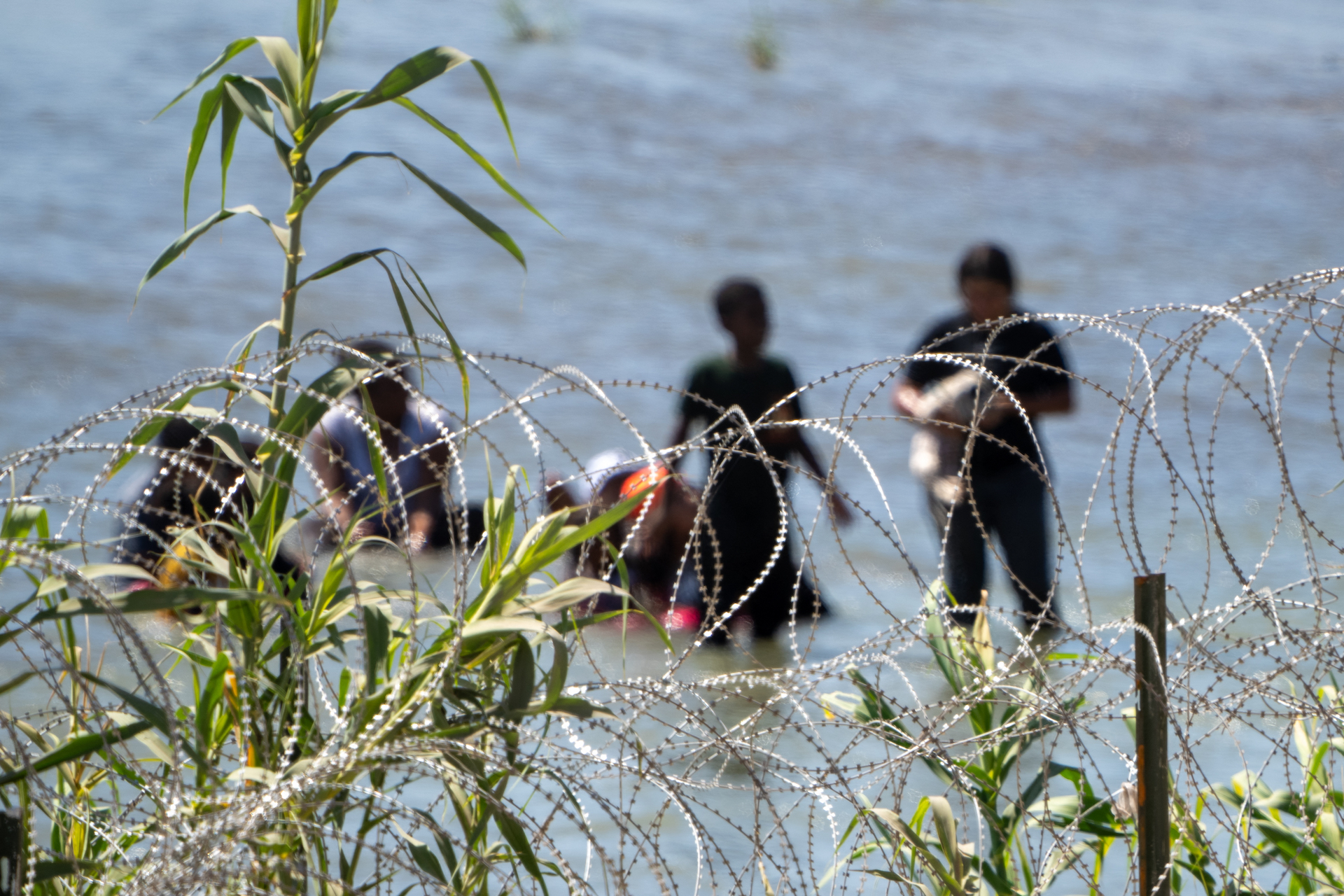 Meanwhile, a spokesperson for Texas Governor Greg Abbott maintains the state is implementing "every tool and strategy" to prevent illegal crossings along the border.