Thousands Evacuate Philippines as Typhoon Noru Hits Island
Philippines President Ferdinand Marcos declared suspension of government work and classes as Typhoon Noru slammed into the northeastern Philippines on Sunday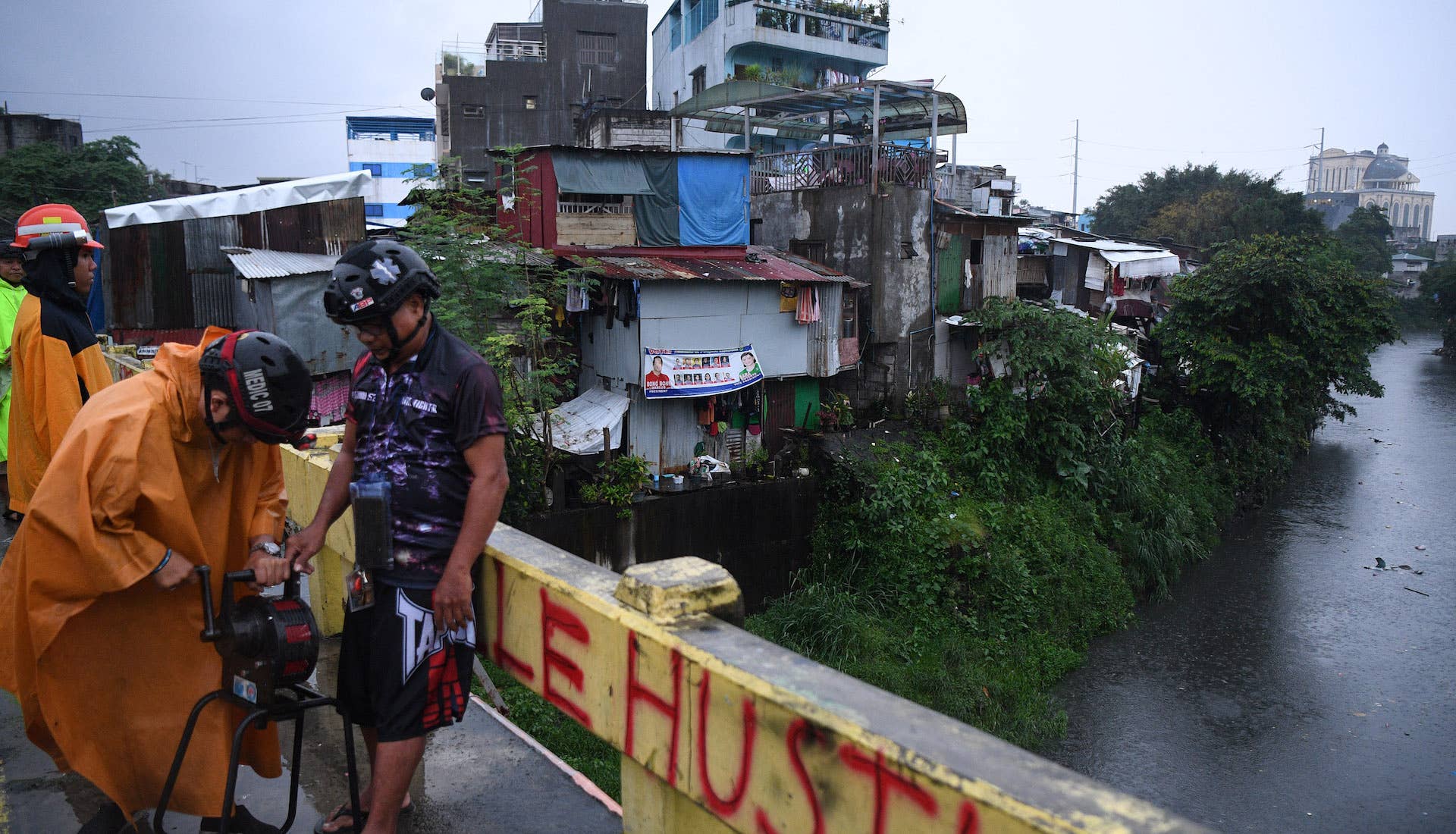 Getty
Photo by JAM STA ROSA/AFP via Getty Images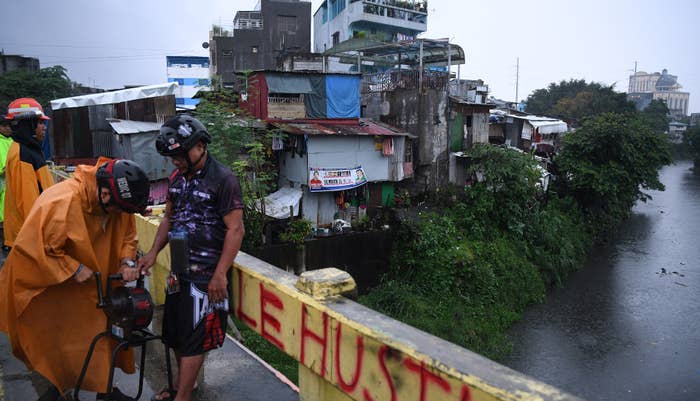 Typhoon Noru blasted the Philippines on Sunday, prompting thousands to evacuate the island of Luzon toward the capital Manila.
NBC News reports the powerful typhoon, which had sustained winds of 121 miles per hour and gusts of up to 149 mph, hit the coastal town of Burdeos on Polillo Island in Quezon province. Nearly 8,400 people wereevacuated from the path of Typhoon Noru, Reuters notes. 
"The combined effects of storm surge and high waves breaking along the coast may cause life-threatening and damaging inundation or flooding," the weather agency warned.
"The typhoon is strong and we live by the sea," 50-year-old Marilen Yubatan, who left their shanty with her two young daughters, told NBC. "If we fall into the water, I don't know where I will end up with my children."
Weather experts predict that coastal communities could be hit by tidal surges as high as 3 meters (about 10 feet) in Quezon province, with more than 1,000 houses and a large number of roads already flooded.