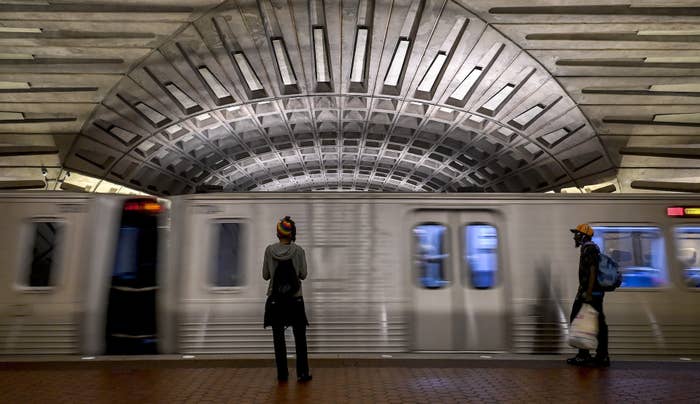 Police are searching for a suspect responsible for fatally shooting a man at a Green Line train at Navy Yard Station in Washington D.C on Sunday.
WJLA reports the shooting took place around 11:45 a.m. The Metropolitan Police Department (MPD) responded to the station, and found the victim dead on the station's platform with multiple gunshot wounds to his upper body.
Police said the shooting happened during an altercation between two men on the train. After an argument ensued, one man pulled out a firearm and shot the victim several times.
"At approximately 11:45 a.m., MTPD and MPD responded to a shooting aboard a Green Line train at Navy Yard Station," the Metro Transit Police said in a tweet. "Unfortunately, despite lifesaving measures, the adult male victim was pronounced deceased at the scene
Officer Makhetha Watson told NBC News that investigators from the violent crimes bureau and homicide unit were on the scene.
Law enforcement is currently searching for a man between the ages of 25 and 27 years old, wearing all black, with curly hair and in possession of a silver or gray gun.