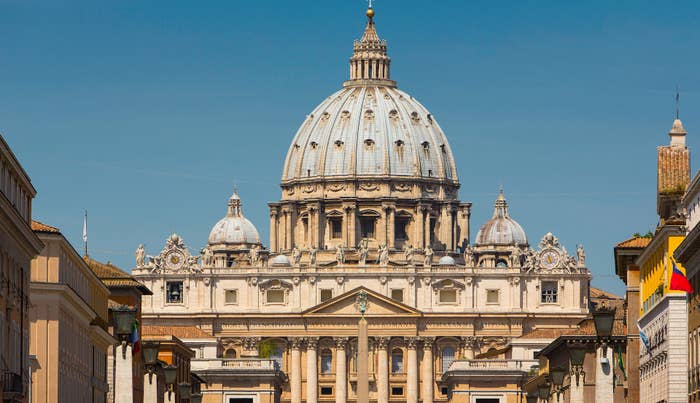 Local churches are calling on the Russian Orthodox Church to condemn Russia's assault on Ukraine.
ABC News reports the head of the Polish bishops' conference this week pushed for the Russian Orthodox Church to urge Vladimir Putin to end Russia's war against the embattled country. 
In a letter to Patriarch Kirill, Archbishop Stanislaw Gądecki warned, "The time will come to settle these crimes, including before the international courts. However, even if someone manages to avoid this human justice, there is a tribunal that cannot be avoided."
Gądecki continued, "I ask you, Brother, to appeal to Vladimir Putin to stop the senseless warfare against the Ukrainian people. I ask you in the most humble way to call for the withdrawal of the Russian troops from the sovereign state that is Ukraine."
"I also ask you to appeal to Russian soldiers not to take part in this unjust war, to refuse to carry out orders which, as we have already seen, lead to many war crimes," he added. "Refusing to follow orders in such a situation is a moral obligation."
The Archbishop's latter arrives as Pope Francis has yet to publicly condemn Russia by name for its invasion of Ukraine. Meanwhile, the Vatican has not acknowledged the Russian strike on Europe's largest nuclear plant Friday afternoon.
However, Francis did maintain that "a meeting with Patriarch Kirill is not far from the horizon."
"I am always available, I am also willing to go to Moscow: to talk to a brother, there is no need for protocols," Francis told reporters on Friday. "A brother is a brother before all protocols."
On Friday, the United Nations confirmed that more than one million people have fled across the borders of Ukraine since Russian forces invaded more than a week ago. UNICEF noted that half a million of the refugees are children.
Filippo Grandi, the UN High Commissioner for Refugees, took to Twitter this week to announce the grim news.
"In just seven days we have witnessed the exodus of one million refugees from Ukraine to neighbouring countries," Grandi wrote. "For many millions more, inside Ukraine, it's time for guns to fall silent, so that life-saving humanitarian assistance can be provided."
Grandi later revealed that the number of refugees has now reached 1.2 million. "As the number of refugees from Ukraine in neighboring countries reaches 1.2 million, I am in Moldova, where the government, local authorities and overall population are making huge efforts to welcome and organize those arriving across the border," he wrote on Twitter.