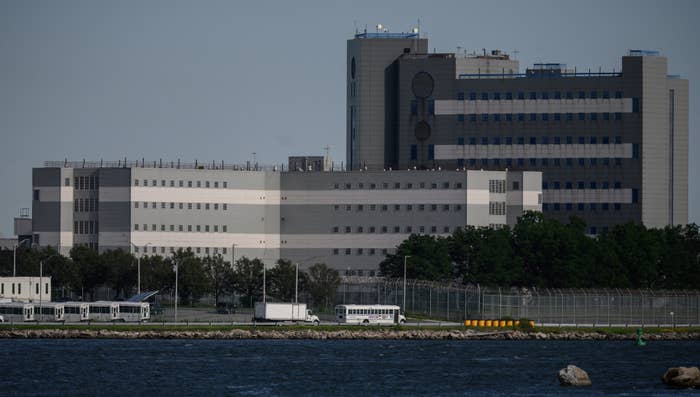 A former Manhattan neurologist who was convicted last month of sexually assaulting multiple patients was found dead at Rikers Island on Monday, CNN reports.
Dr. Ricardo Cruciani, who was the former chairman of the neurology department at Philadelphia's Drexel University, was found around 5:35 a.m. in the shower area of the New York City jail facility with a sheet around his neck.
A doctor later arrived shortly after, with Cruciani being pronounced dead at 6:30 a.m. The news arrives less than a month after Cruciani was found guilty of one count of predatory sexual assault, one count of sexual abuse, one count attempted rape, two counts of rape, and seven counts of criminal sexual act in connection to six patients who accused him of sexual abuse.
Cruciani's attorney, Frederick Sosinsky, confirmed the inmate's death in a statement obtained by CNN, before calling out the Department of Correction for allegedly not following a judge's orders.
"Ricardo's attorneys and family are shocked and saddened beyond belief to have learned of his violent death while in city custody this morning," Sosinsky said in a statement. "At our request – and for quite understandable reasons – at the moment of his remand into custody on July 29, the Court directed that NYC Corrections place Ricardo in protective custody and under suicide watch."
Sosinsky continued, "Neither of these conditions were, to our knowledge, ever complied with. Had they been, we would not be having this terrible discussion. We are calling for an immediate and objective investigation into the actual circumstances of Ricardo's death, including, most fundamentally, why in the world Corrections failed to follow the Court's orders regarding placement of Ricardo."
Meanwhile, the Correction Officers' Benevolent Association, which represents the correction officers at Rikers, said that Cruciani was not on suicide watch.
"Typically, when an inmate enters our custody for the first time, facing a serious high-profile crime, they are put under suicide watch, which requires an additional officer to supervise that inmate," union president Benny Boscio said. "The fact that this inmate wasn't put under suicide watch raises serious questions. Our officers were not responsible for this tragic incident, which was clearly a managerial failure."
Cruciani was scheduled to be sentenced on Sept. 14.