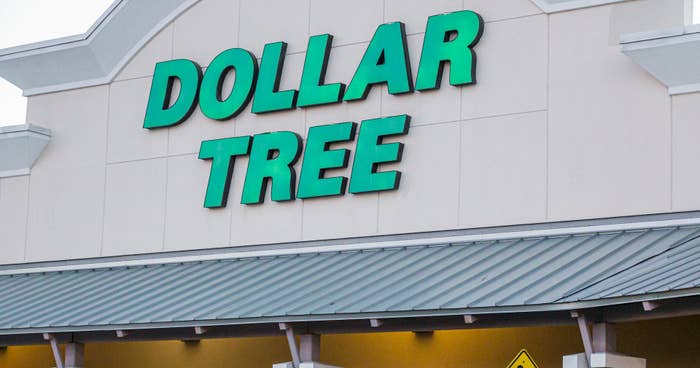 UPDATED 11/23, 12:10 p.m. ET: Dollar Tree announced it is permanently hiking up its prices from $1 to $1.25.
The titular price point was no longer financially sustainable for Dollar Tree, although, per CNN, the company said the move is "not a reaction to short-term or transitory market conditions." The goal of "mitigating historically high merchandise cost increases" was also cited.
Various "customer favorites" were pulled from shelves as the company struggled with its $1 price tags. "Raising prices will give Dollar Tree more flexibility to reintroduce those items, expand its selection, and bring new products and sizes to its stores," writes CNN, also noting the company maintained its $1 price for 35 years.
"This is the appropriate time to shift away from the constraints of the $1 price point," CEO Michael Witynski stated.
See original story below.
Dollar Tree has announced plans to transform more of its locations into Dollar Tree Plus stores with products priced over $1.
The discount retailer said in a press release on Tuesday that it will begin selling items priced at $1.25 and $1.50 at some locations for the first time. Additionally, the company will add items priced at $3 and $5 to more stores.
"For decades, our customers have enjoyed the 'thrill-of-the-hunt' for value at one dollar – and we remain committed to that core proposition – but many are telling us that they also want a broader product assortment when they come to shop," President and CEO Michael Witynski said in a statement.
Witynski continued, "We believe testing additional price points above $1 for Dollar Tree product will enable us over time to expand our assortments, introduce new products and meet more of our customers' everyday needs."
The company plans to have 500 Dollar Tree Plus stores by the end of fiscal year 2021, with an additional 1,500 Dollar Tree Plus locations planned for 2022 and at least 5,000 expected by the end of 2024. 
Despite the change, Dollar Tree maintains that it will remain true to its value of focusing on budgeted items.
"We will continue to deliver the 'thrill-of-the-hunt' to our customers. Our brand promise is that customers get great value for what they spend at Dollar Tree," Witynski said. "We will continue to be fiercely protective of that promise, regardless of the price point, whether it is $1.00, $1.25, $1.50."