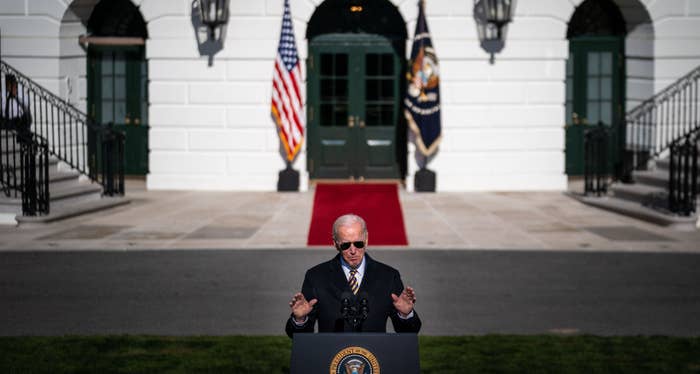 The Biden administration on Tuesday announced it will extend the pandemic-era freeze on federal student loan payments to June 2023.
Payments were scheduled to resume on Jan. 1, but the administration decided to extend the moratorium through at least June 30 as it faces legal challenges to its debt forgiveness plan.
"We're extending the payment pause because it would be deeply unfair to ask borrowers to pay a debt that they wouldn't have to pay, were it not for the baseless lawsuits brought by Republican officials and special interests," Education Secretary Miguel Cardona said in a statement.
Biden took to Twitter on Tuesday afternoon to break the news, which he revealed by posting a short video alongside a tweet announcing the decision.
"I'm confident that our student debt relief plan is legal. But it's on hold because Republican officials want to block it," Biden wrote. "That's why @SecCardona is extending the payment pause to no later than June 30, 2023, giving the Supreme Court time to hear the case in its current term."
"It isn't fair to ask tens of millions of borrowers eligible for relief to resume their student debt payments while the courts consider the lawsuit," Biden added.
The news arrives a few days after a federal appeals court blocked Biden's debt cancellation program, which allows eligible borrowers to cancel up to $20,000 of student loan debt.
As a result, the administration confirmed plans to restart payments either 60 days after the Supreme Court reaches a decision or at the very latest on June 30 of next year. The Supreme Court, however, has not yet confirmed whether they will hear the case.