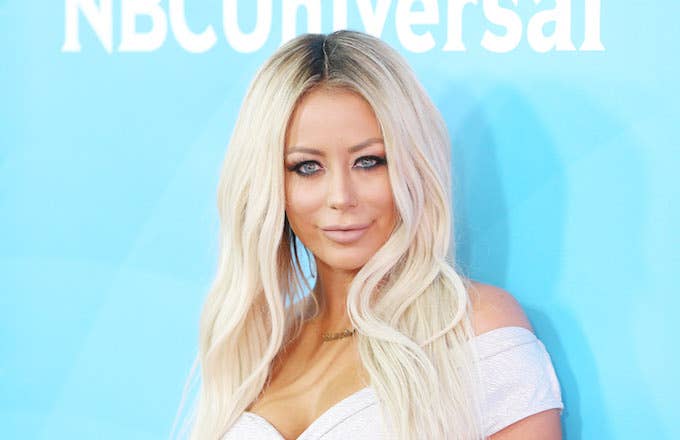 Donald Trump Jr.'s personal life just got even messier.
Before his soon-to-be ex-wife Vanessa Trump filed for divorce, their marriage was reportedly tainted with cheating. According to US Weekly, Don Jr.  had an affair with Aubrey O'Day. Yes, the former member of the now-defunct girl group Danity Kane.
The pair met on the set of season five of The Celebrity Apprentice back in 2011, where O'Day was a contestant and Don Jr. was one of the judges alongside his sister Ivanka and father Donald Trump. "Things started up with Aubrey and Don Jr. toward the end of the taping. When it started, they were very serious all of a sudden," a source close to O'Day told US Weekly.
"He told her it was over with his wife, that they were separated and he didn't love her — all of that stuff … Aubrey fell for him hard. She thought they were going to be together for real."
O'Day and Trump Jr.'s affair allegedly ran from the end of 2011 to March 2012. Trump Jr. reportedly had to call things off once his wife Vanessa found email exchanges between the two. The report comes just a few days after Vanessa announced she will be divorcing Trump Jr. The couple married in 2005 and have five children together. They have been "living separate lives" despite not being officially separated.
Vanessa filed in Manhattan Supreme Court and isn't looking for a battle over the custody of their kids. "The problems have been there for a long time, the couple had hoped to stay together during the president's time in office, but it is getting harder to resolve their issues. He's never there," a source told Page Six.
O'Day has not yet commented on the news about the alleged affair.
Oh, and there's this song too. It's from 2013.