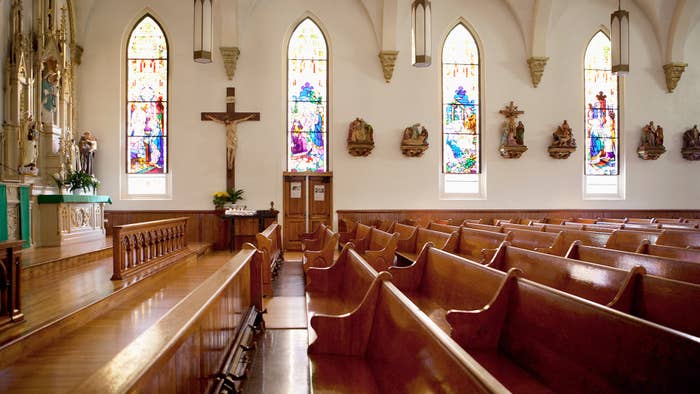 Francesco Spagnesi, a 40-year-old Italian priest, was arrested last week after he allegedly stole around $120,000 in church funds in order to buy drugs for his secret sex parties, the Times reported via original Italian publication Corriere della Sera.
Police received a tip about Spagnesi after his roommate imported a liter of GHB, a central nervous system depressant that has been labeled a "date rape" drug, from the Netherlands. Police are currently conducting an investigation, interviewing as many as 200 people who have allegedly attended Spagnesi's sex parties throughout the past two years. Only 15 people have admitted to attending the parties so far. The Roman Catholic priest is currently under house arrest.
Spagnesi and his roommate have been suspected of using online dating sites to invite people to these parties, where they have been accused of using and selling drugs. During a recent raid on the apartment, officers discovered what appeared to be homemade crack pipes. Prior to the arrest, Italian media had described Spagnesi as a "young, educated, and brilliant" priest.
A Parish accountant first noticed something was off after Spagnesi withdrew 100,000 euros, or approximately $117,500 USD from the parish's bank. He was later denied access to the account, and apparently began asking for money from parishioners under the pretext of raising money for charity. Due to his sterling reputation in the local community, he raised thousands from churchgoers. Those who gave him money under this context have since threatened legal action against him, asking for their money back.
"The cocaine vortex swallowed me," Spagnesi told reporters in a quote translated from Italian. "The drug made me betray my parishioners, it made me tell lies, it made me take actions that I am ashamed of." No charges have been filed against the priest just yet, but his lawyer, Costanza Malerba, said Spagnesi admitted he supplied drugs to other individuals at parties he hosted in his home, and is expected to admit to his theft of the funds shortly.