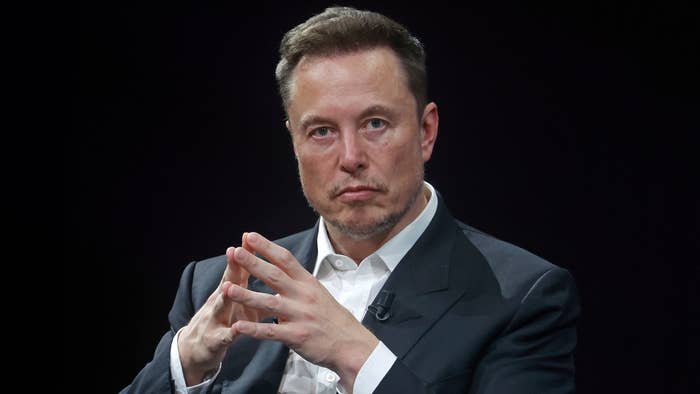 In a series of posts shared on Friday, August 11, Elon Musk confirmed plans to host the proposed fight against Meta and Facebook's Mark Zuckerberg in "ancient Rome."
"The fight will be managed by my and Zuck's foundations (not UFC)," Musk wrote on X, which will forever be colloquially known as Twitter despite the rebrand. "Livestream will be on this platform and Meta. Everything in camera frame will be ancient Rome, so nothing modern at all. I spoke to the PM of Italy and Minister of Culture. They have agreed on an epic location."
In a follow-up tweet, he added, "Everything done will pay respect to the past and present of Italy. And all proceeds go to veterans."
However, he suggested there's something that could result in a minor delay. "I spent 3 hours in an MRI machine on Monday," he wrote in response to a user asking how his recent MRI scan was. "Bottom line is that my C5/C6 fusion is solid, so not an issue. However, there is a problem with my right shoulder blade rubbing against my ribs, which requires minor surgery. Recovery will only take a few months."
Despite the "minor surgery," he added that he's been training for the fight. "Been lifting hard almost every day. Need to be able to do an overhead press of ~155lbs," he wrote.
In June, it was reported that Italy's Minister of Culture has been in touch with the two tech billionaires about hosting their fight at the Colosseum in Rome. It's unclear if the fight will, actually, take place in the Colosseum, but it appears as though Musk is determined to fight Zuck in Italy.
The two of them have publicly committed to fighting one another following the release of Meta's Threads, a rival to Twitter/X/whatever name Musk decides on next. While it started as a more friendly back-and-forth, more recently it's taken a turn with Musk referring to Zuck as a "cuck," insinuating the Facebook founder is a fan of cuckoldry. He also proposed a "literal dick measuring contest," which could be unfair because who knows what kind of penis extension technology Musk has access to considering how he fixed his hairline.
Last month, Zuckerberg shared videos of him training with various UFC champions. Musk, meanwhile, live-streamed himself lifting weights and boasted about his size advantage (in the fight, not the measuring contest).