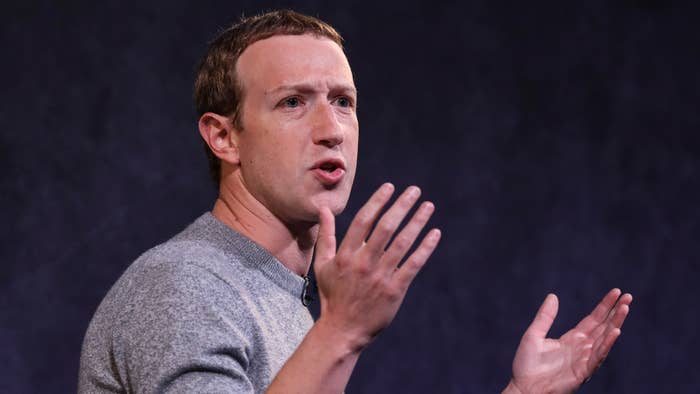 Washington, D.C. attorney general Karl Racine has filed a lawsuit against Facebook co-founder Mark Zuckerberg over the company's handling of the Cambridge Analytica incident.
Racine filed the lawsuit this Monday, per CNN, and has alleged that Zuckerberg was involved in the misuse of personal data that belonged to millions of Facebook users. He's been engaged in a drawn-out legal battle with Meta and Facebook for a while now, and has accused the company of not monitoring the use of user data utilized by third-party apps. Racine has additionally criticized the social media network for failing to promptly disclose the massive leak of personal data to Cambridge Analytica, a political consulting firm that worked on Donald Trump's 2016 presidential campaign.
The District of Columbia has previously attempted to get Zuckerberg added as a defendant in its ongoing privacy suit last year, but the request was dismissed by a D.C. superior judge. The new suit is possible, however, because of a wave of new evidence that's been discovered throughout the current litigation process. 
"The evidence shows Mr. Zuckerberg was personally involved in Facebook's failure to protect the privacy and data of its users leading directly to the Cambridge Analytica incident," said Racine on Monday. "This unprecedented security breach exposed tens of millions of Americans' personal information, and Mr. Zuckerberg's policies enabled a multi-year effort to mislead users about the extent of Facebook's wrongful conduct. This lawsuit is not only warranted, but necessary, and sends a message that corporate leaders, including CEOs, will be held accountable for their actions." 
Racine is hoping to hold Zuckerberg personally responsible for the company's mishandling of private data. In fact, the suit has alleged that Zuck "provided direct input on Facebook's internal policies relating to data sharing on the Platform, and was so involved that he personally reviewed certain applications' use of data."
Zuckerberg and his company previously apologized for its role in harvesting the data, and he testified in front of Congress in 2018. As a result of the scandal Meta, which was then still named Facebook, was fined $5 billion by the Federal Trade Commission.