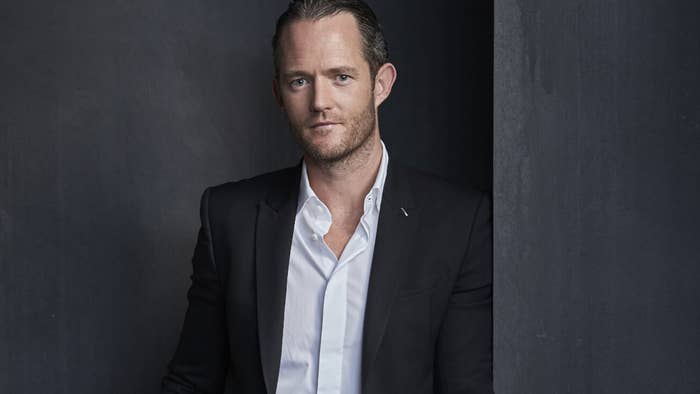 Millionaire Australian home developer Tim Gurner once gained infamy for suggesting millennials can't afford homes because they buy too much avocado toast. Now he thinks they're too "arrogant" and get paid too much.
During a recent Financial Review Property Summit, the property tycoon and Gurner Group founder made another speech in which he showed how ghoulish he can be. "People have decided they really didn't want to work so much anymore through COVID and that has had a massive issue on productivity," said Gurner in a clip that has now gone viral. "Tradies have definitely pulled back on productivity. They have been paid a lot to do not too much in the last few years."
Gurner, who got his start with loans from his boss and rich grandfather, thinks that unemployment should rise because workers realize the value they bring to their employer.
"We need to see unemployment rise," Gurner said. "Unemployment needs to jump 40-50 percent in my view. We need to see pain in the economy. We need to remind people that they work for the employer, not the other way around. There's been a systematic change where employees feel the employer is extremely lucky to have them, as opposed to the other way around. So, it's a dynamic that has to change. We've got to kill that attitude and that has to come through hurting the economy."
In an interview on 60 Minutes in May 2017, Gurner perfected the image of out-of-touch millionaires when he said, "When I was trying to buy my first home, I wasn't buying smashed avocado for $19 and four coffees at $4 each." Gurner has never faced a day of financial hardship in his life, but we all know that's because he doesn't eat avocado toast, duh. It has nothing to do with that loan his grandfather gave him. Nothing at all.
Understandably, Gurner's latest comments, which exemplify the levels of greed among the corporations that continue to profit off of other's labor, have caused something of a furor online. Even Alexandria Ocasio-Cortez chimed in. "Reminder that major CEOs have skyrocketed their own pay so much that the ratio of CEO-to-worker pay is now at some of the highest levels *ever* recorded," she tweeted.
Others highlighted how shameless Gurner's comments are. Reactions on social media appear to suggest that the 41-year-old Gurner, who is said to have a net worth as high as $929 million, might actually be the one who gets paid too much "to do not too much."