NRA Leaders Called Members 'Hillbillies' and 'Fruitcakes' in Audio Recorded After Columbine Shooting
The audio, which is 2.5 hours long, was shared by NPR and is reported to feature NRA leaders discussing their response to the 1999 Columbine school shooting.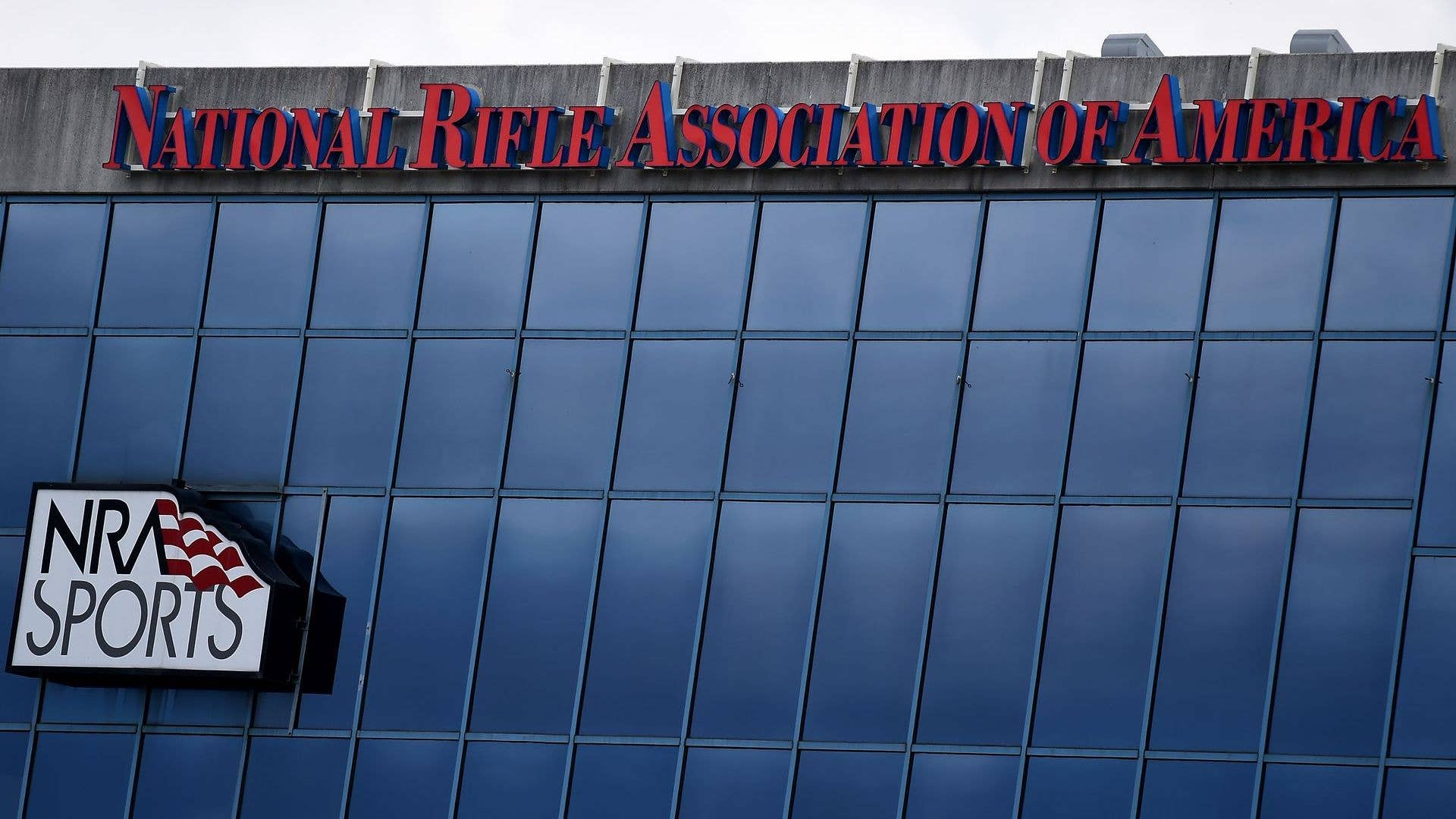 Getty
Photo by OLIVIER DOULIERY/AFP via Getty Images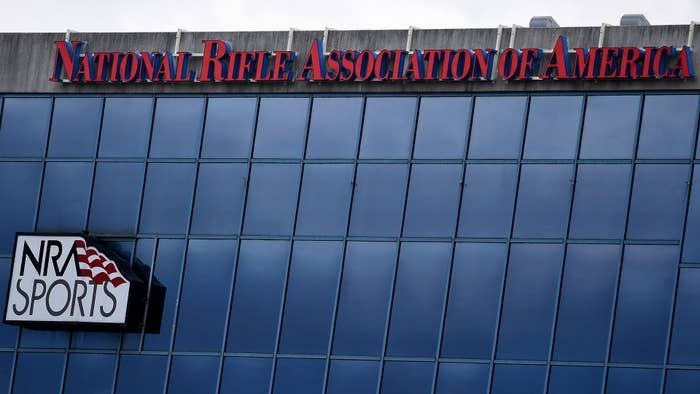 In audio obtained by NPR, National Rifle Association leaders can be heard calling their members "hillbillies" and "fruitcakes" while trying to strategize how to deal with the 1999 Columbine High School shooting. 
The audio, which is 2.5 hours long, is of reported private conversations that took place between NRA chief Wayne LaPierre and NRA lobbyist Marion Hammer, who discussed possibly cancelling their annual convention and thought some members may embarrass them. The call took place after what, at the time, was the deadliest school shooting in the country, seeing 15 total deaths. 
After PR consultant Tony Makris reportedly said that "fruitcakes are going to show up" in response to holding a meeting without an exhibit hall, Hammer responded. 
"If you pull down the exhibit hall, that's not going to leave anything for the media except the members meeting, and you're going to have the wackos … with all kinds of crazy resolutions, with all kinds of, of dressing like a bunch of hillbillies and idiots," Hammer reportedly said. "And, and it's gonna, it's gonna be the worst thing you can imagine."
Later in the report, NPR shared that LaPierre said politicians asked for "talking points" to use after the shooting and that NRA official Kayne Robinson said whatever the organization did in response to what happened would be "a matter of trying to decide the best of a whole bunch of very, very bad choices."
In the recordings, leaders can also reportedly be heard considering creating a fund of "a million dollars or something" for Columbine victims.
"What we're trying to avoid here, I think, is what happened after the Oklahoma City bombing," public relations adviser Angus McQueen reportedly said. "When we lost control of a situation and the result was a half a million members, the president of the United States bailing out on us and a firestorm of negative media that if you went back and looked at, it was probably in the hundreds of millions of dollars in opposition to us and our point of view."
In response to the audio, an NRA spokesperson told NPR that "it is disappointing that anyone would promote an editorial agenda against the NRA by using shadowy sources and 'mystery tapes' in order to conjure up the tragic events of over 20 years ago."