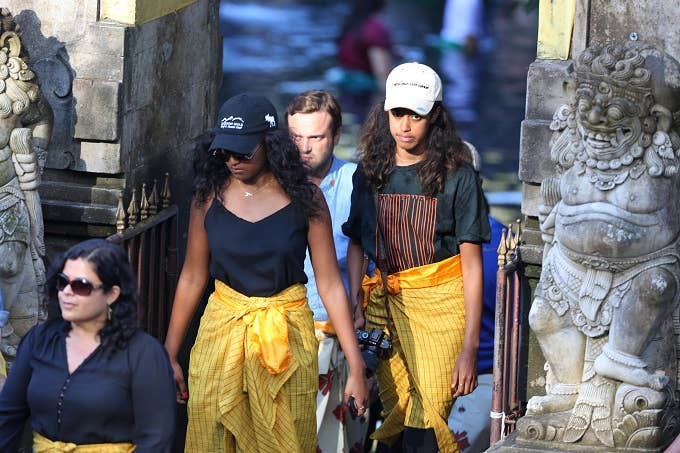 Sasha Obama will reportedly begin school at the University of Michigan. The youngest daughter of former President Barack Obama and former First Lady Michelle Obama, Sasha was spotted touring the campus by several students. 
According to the Detroit News, students noticed the youngest Obama surrounded by Secret Service agents.
"I was walking by pushing a vacuum and she walked out right in front of me," said film student Zach Lassen said. "I said, 'Excuse me.' It was a crowded hallway with her and some Secret Service dudes."
Other students expressed excitement about Sasha coming to UM.
"I think it's cool that even though her family went to Ivy League schools, she decided that UM was the caliber high enough to match that of an Ivy League school," sophomore Jessica Brinser said."We hope she finds her fit here just like we all have."
UM declined to confirm that Obama was attending the school. However, a discussion group bearing her name was created in the UM directory and then quickly discontinued. 
"This group was created in January, perhaps spurred by media reports of Sasha Obama visiting our campus," a spokesman said. "Faculty, staff, and students all have the ability to create group accounts in MCommunity. The group is disabled and is in the process of being deleted. Thanks for bringing it to my attention."
UM said that they can't speak on the enrollment of any student. 
"We cannot confirm the enrollment of any student," a rep said. "Classes do not start until next week, and we are weeks away from official enrollment information."
Sasha's sister Malia has been enrolled at Harvard, her parents' alma mater for the last three years.