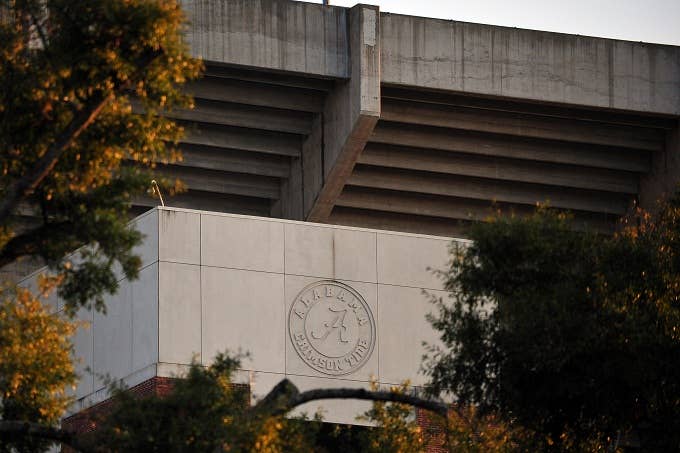 A student from the University of Alabama is in trouble after posting a horrific video full of racial slurs to her Instagram. On Martin Luther King Day, Harley Barber proclaimed she could say the n-word all she wanted because she's "in the South now," though the Alpha Phi member is originally from New Jersey.
Watch the Instagram video in question below (trigger warning: the language is profane, racist, and insensitive).
In response to outrage over the video, the school tweeted that the incident has been reported and the video "in no way reflect the values of the University of Alabama."
Alpha Phi's international Twitter account also announced that Barber was removed from her chapter in light of her video. "Alpha Phi is a diverse, values-based organization and condemns the language and opinions in these videos," it tweeted.
According to the Daily News, the video was a response to someone who outed her for saying that she loves to "act like I love black people because I fucking hate n----rs" in an earlier video. That video is linked below. 
As the Crimson White points out, the incident comes four years after another Alabama student posted a racial slur to her Snapchat and was later removed from Chi Omega. Other students from the university are condemning Barber's posts, including Crimson Tide running back Damien Harris who wrote "this girl goes to the same university as me but they say, 'racism is dead.' Unfortunately, this thread says the opposite."