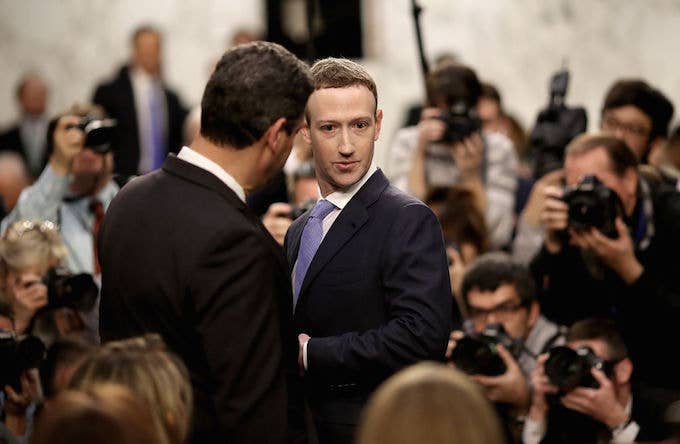 Mark Zuckerberg has apologized to the public and to congress for selling out millions of users' data to Cambridge Analytica, which was discovered in a scandal that broke last month. Last week, the company admitted that 37 million more users than originally reported were affected by the data harvesting carried out by the firm. That means there's a good chance that you, yes you, are one of the 87 million Facebook users affected.  
"We didn't take a broad enough view of our responsibility, and that was a big mistake," Zuckerberg told congress on Monday. "It was my mistake, and I'm sorry. I started Facebook, I run it, and I'm responsible for what happens here."
We originally reported that Facebook would be notifying users if their information was shared in the data breach, but now there is an easier way to see if you were sold out by the company. As Motherboard points out, Facebook created a tool that will let you know if you or any of your friends logged into the "This Is Your Digital Life" app—the app responsible for sharing data with Cambridge Analytica. Here is the link to the tool.
People are going on Twitter to share the news that their information was harvested by the data firm. This is what it will look like if you were affected: