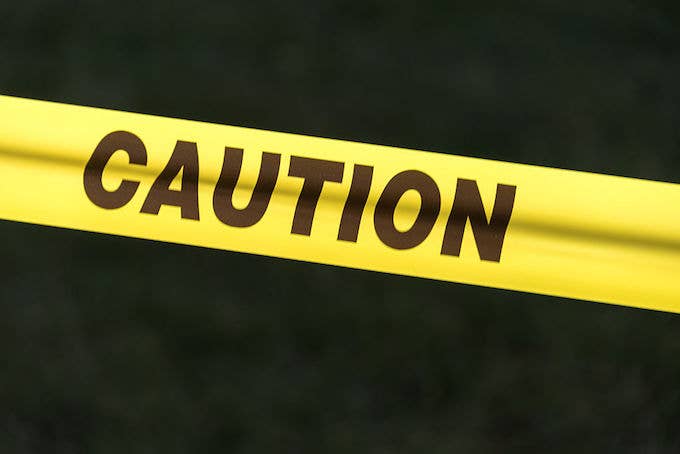 After a "brief struggle" with narcotics deputies in a New Orleans suburb, 22-year-old Keeven Robinson died on Thursday, with authorities blaming his death on Robinson's history of asthma. But according the Washington Post, the Jefferson Parish coroner has ruled the death a homicide.
The autopsy revealed that Robinson's official cause of death was "compressional asphyxia," caused by "significant traumatic injuries to the neck, the soft tissue of the neck," coroner Gerald Cvitanovich announced in a news conference.
Jefferson Parish Sheriff Joseph Lopinto refused to release the names of the four plainclothes narcotics detectives involved, but did divulge that the officers are white and have since been reassigned to desk work as the situation is investigated. The investigation is supposed decide whether or not the level of force used by detectives was justified. "The reality of it is they were in a fight with this gentleman," Lopinto remarked.
The 22-year-old had allegedly been a target of investigation for suspected drug dealing. While at a gas station on Thursday, Robinson allegedly saw the detectives, who were in plainclothes, and tried to flee the scene, hitting one of the officer's cars as he left the gas station. The detectives chased Robinson in his vehicle for a block, until he struck another vehicle, and then proceeded to chase him on foot.  
Following a "brief" struggle, an officer handcuffed Robinson, who then stopped breathing. The detectives attempted CPR before he was taken to a hospital and pronounced dead. "Somebody's family actually lost a life, and I'm very cognizant of that," Lopinto said. "That doesn't mean our officers did anything wrong, or it may mean that they did something wrong."
Lopinto wouldn't say if the officers used a chokehold on Robinson, but did comment that they're not prohibited from using such force. Louisiana State Police is conducting its own investigation into the death, as well as the FBI's Civil Rights Task Force. Jefferson Parish has previously been under scrutiny for excessive use of force, fielding several lawsuits specifically involving complaints about narcotics officers. 
On Monday, Robinson's family and others protested with signs that read "Justice for Keeven." The family's attorney Hester Hilliard said they will be conducting an independent autopsy. "Today is just as hard as Thursday for this family," Hilliard said. "They are grieving, and today they had to find out that Keeven lost his life at the hands of another. Now it's time for us to move on to making funeral arrangements for a 22-year-old that should not have died."