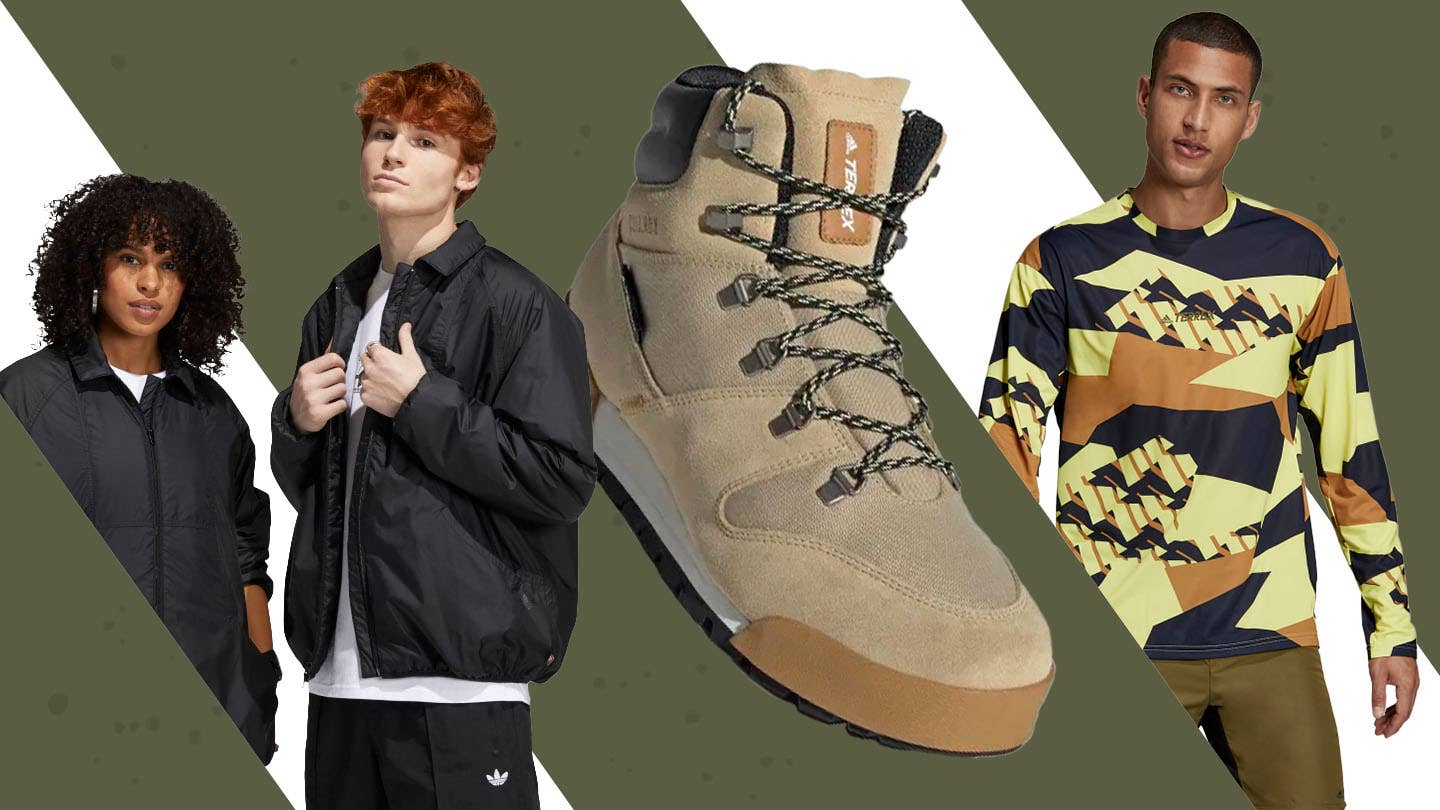 Temperatures may be falling, but that shouldn't stop you from taking an outdoor adventure this fall or winter. Still, we totally get that the decision to do anything in nature—especially out in the cold—can be overwhelming for some. But rest assured, half the battle is having appropriate cold-weather footwear and attire. 
To help you properly prepare, we've gone through adidas' online sport shops and selected our favorite items designed for keeping warm even when it's chilly. Each section on the site breaks down exactly what you need for the alfresco activity you decide to do. It's the perfect intersection of fashion and function, so scroll through and shop.
Hike Life
Whether you're hitting the desert or the mountains, you'll need to protect yourself from the elements and the best way to do that is with layers. Start on the outside with the Utilitas Hooded Parka, an outerwear piece that locks in warmth without weighing you down. And despite the cold, you'll still work up a sweat so throw on the Terrex Primeblue Graphic Tee underneath. This long-sleeve is designed with moisture-wicking material that will keep you dry and comfy throughout your hike, a potentially life-saving benefit in a frigid outdoor situation. Plus, who wouldn't want to rock the top's eye-catching print?
For bottoms, the Terrex Zupahike Hiking Pants are a winner thanks to their four-way stretch fabric which allows you to bend and get over any rocks or obstacles on the trail. Then, on your feet, go with the on-trend Terrex Snowpitch Hiking Boots, which feature an insulated interior and a dependable grip made for crisp outdoor strolls.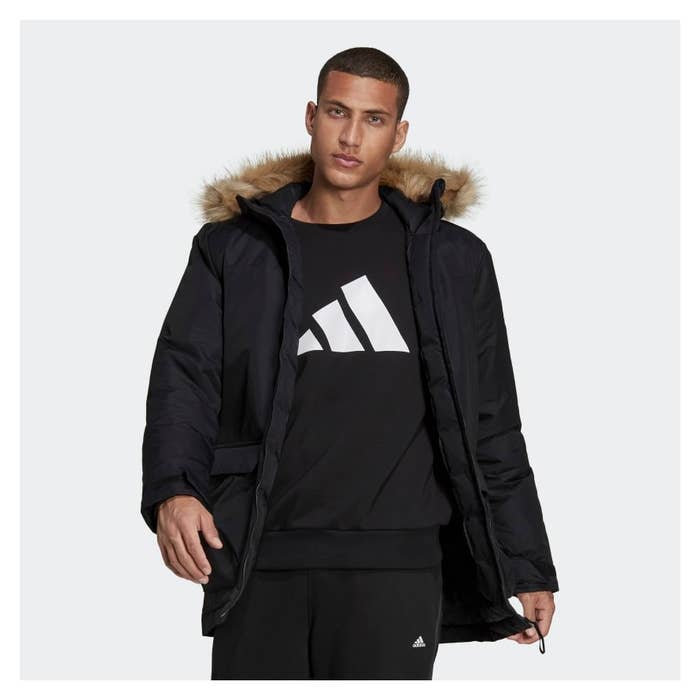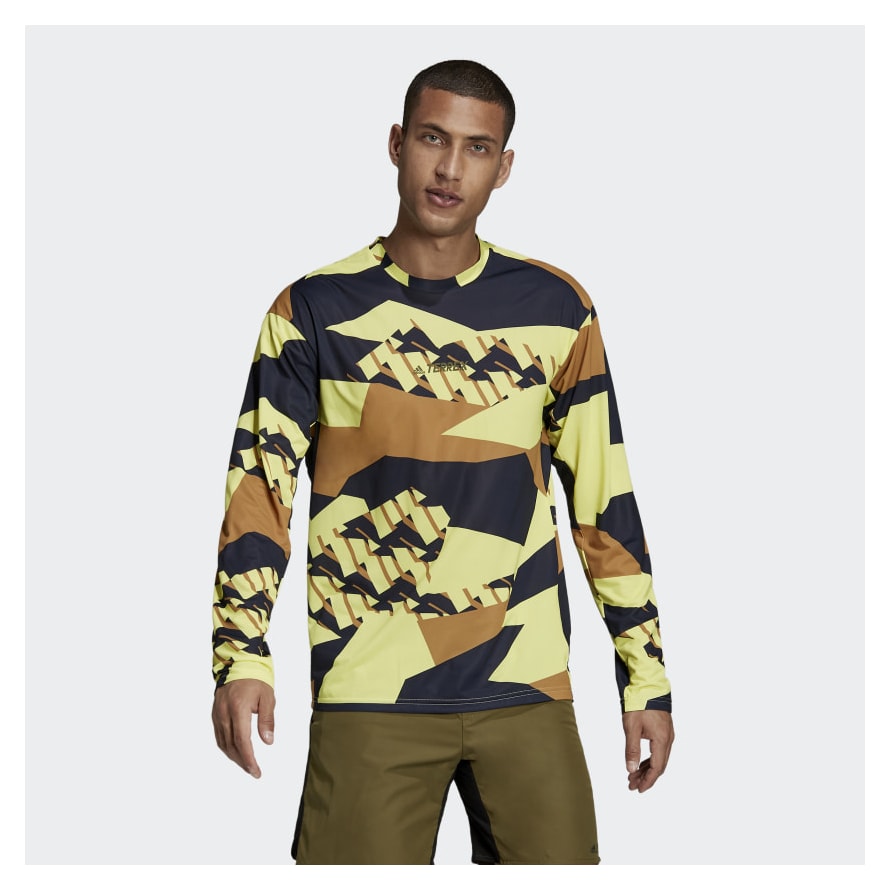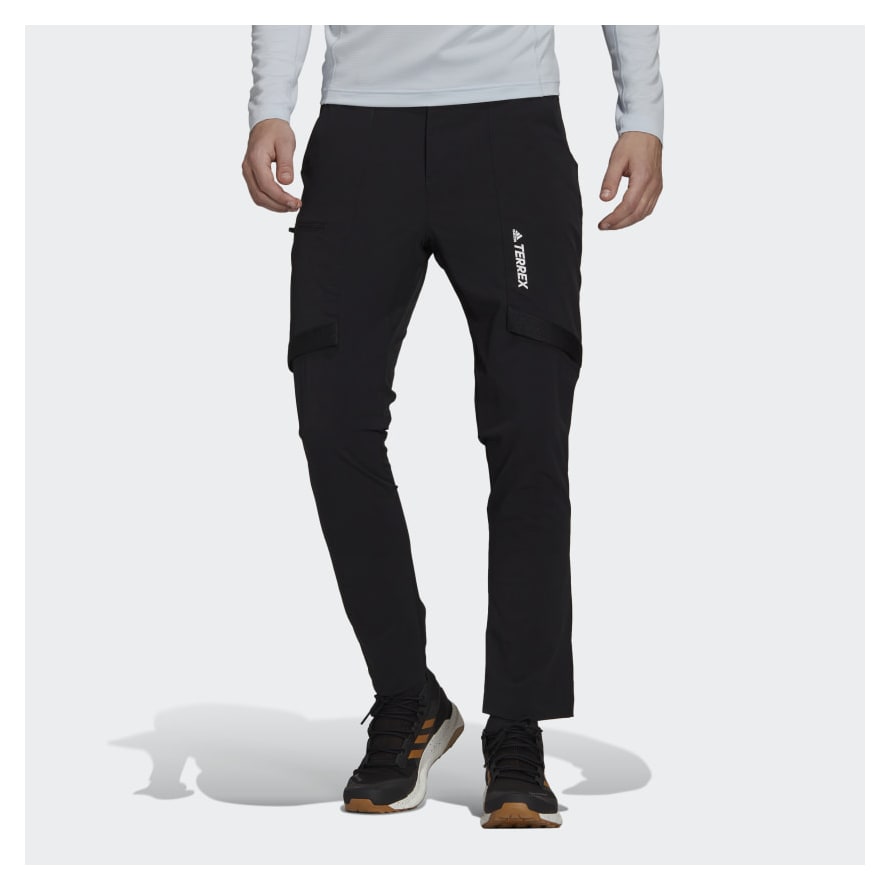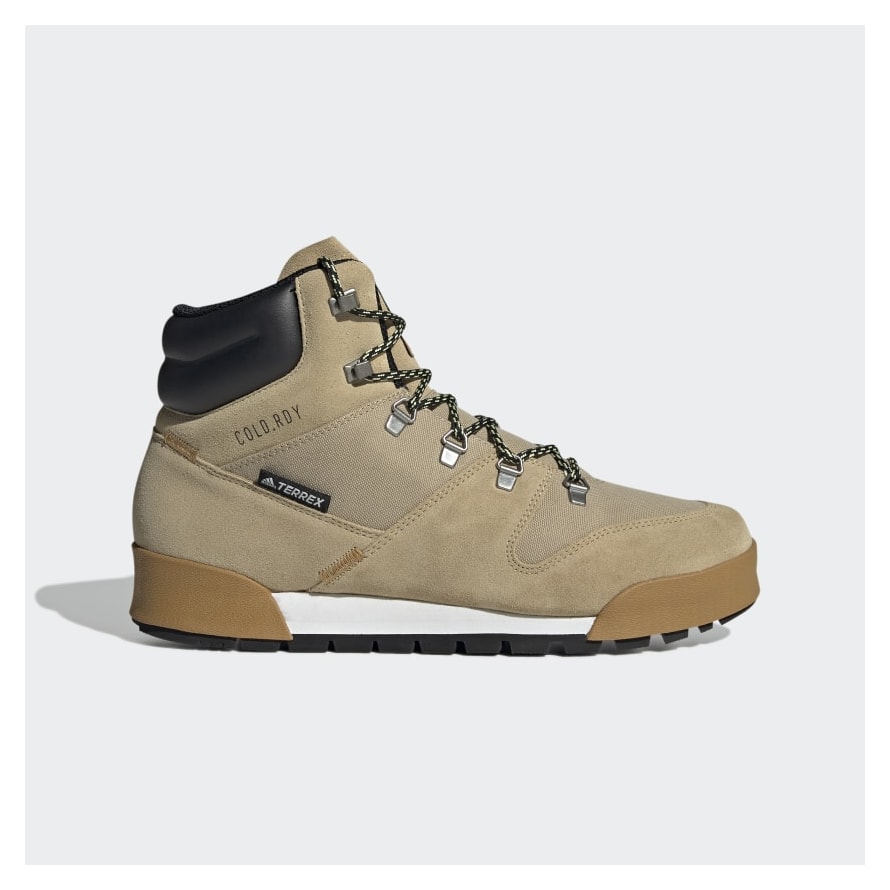 Slopes Calling
adidas' Terrex line is where it's at if you have stacked plans on the slopes this winter. The Terrex Down Hooded Jacket is a must buy due to its overlapping baffles that prevent cold air from getting through to your base layers. Continue your fit with the Resort Two-Layer Shell Pants complete with snow and waterproof fabric that's designed to keep you dry even if you wipe out in deep snow.
But you can't snowboard with frozen hands and feet. So, it's important to invest in a pair of the high-performance Valeran Mittens, which boast touchscreen-friendly finger slots. And last, before you head out, slip on the '90s-inspired Tactical Lexicon ADV Boots. Not only are these boots stylish, they also feature soft inner lining bringing security and comfort to your ride.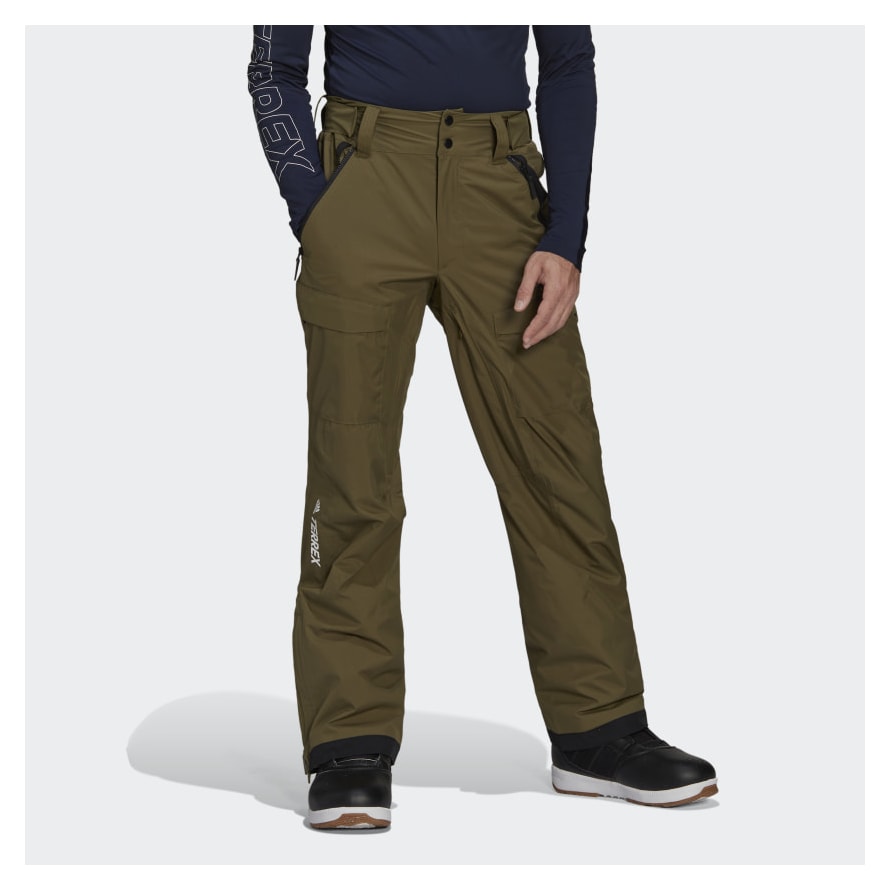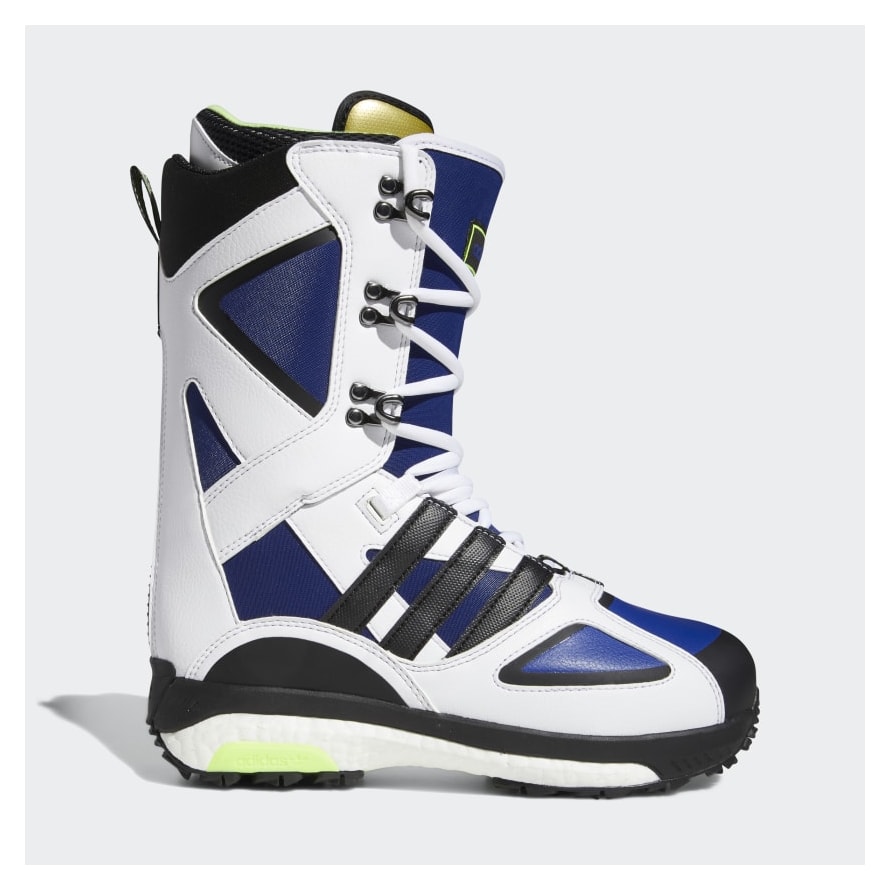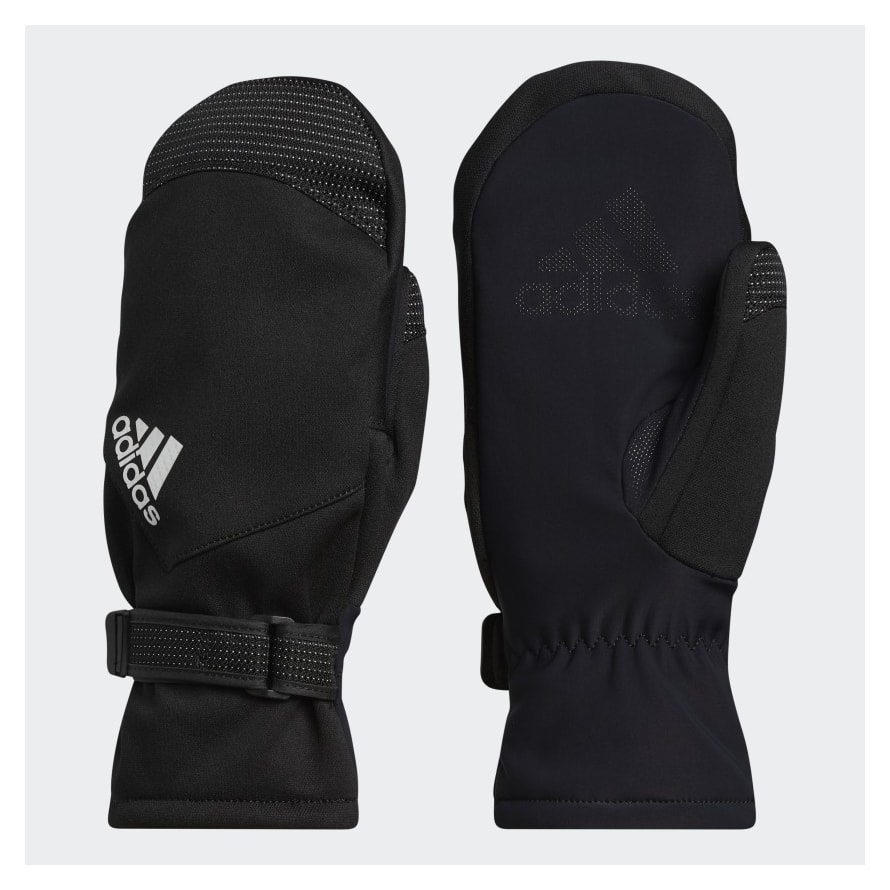 Fall Links
With little snow on the ground, golf is a popular fall sport. Whether you're a veteran or rookie, the Adicross Three Below Polo Shirt should be part of your wardrobe. It's a breathable staple made for endless rounds on the golf course, but what makes this top really stand out is that it can be worn on and off the green. This polo is a versatile purchase worth adding to your cart. 
For your pants, go with adidas' Primeblue Joggers, which include a flexible knee design that'll help you swing freely. Of course, your day-to-day sneakers won't cut it on the links, so grab a pair of Adicross ZX Primeblue Spikeless Golf Shoes, which have a heavy duty outsole offering stability for a consistent swing on every hole. Get ready to look fly while upping your game.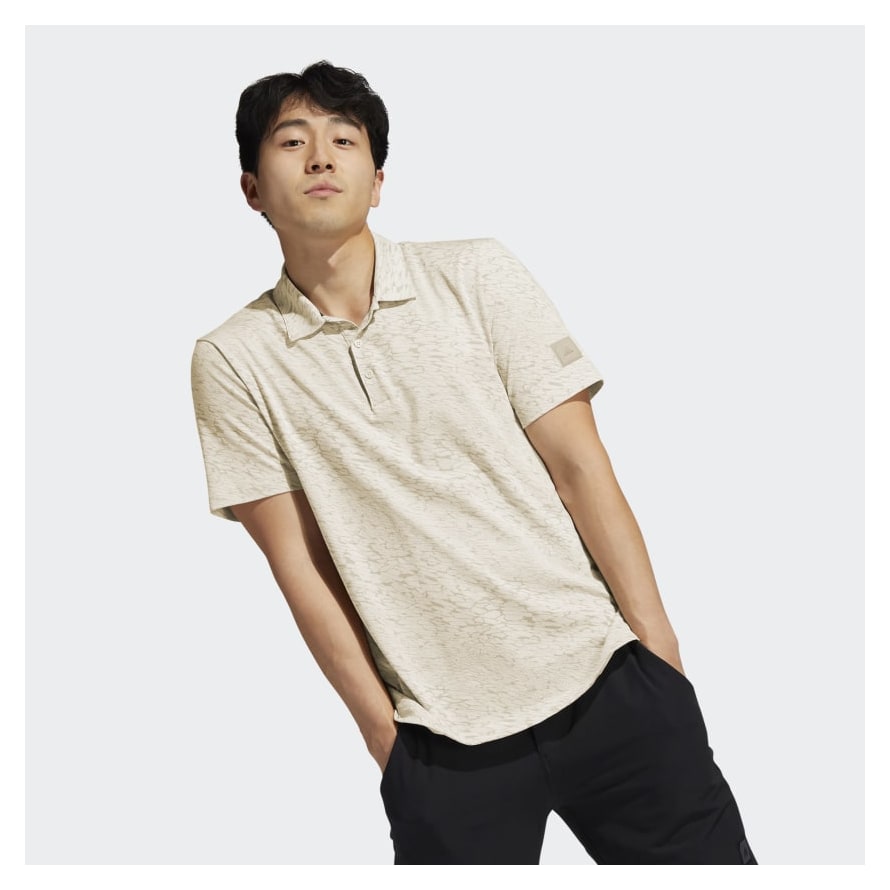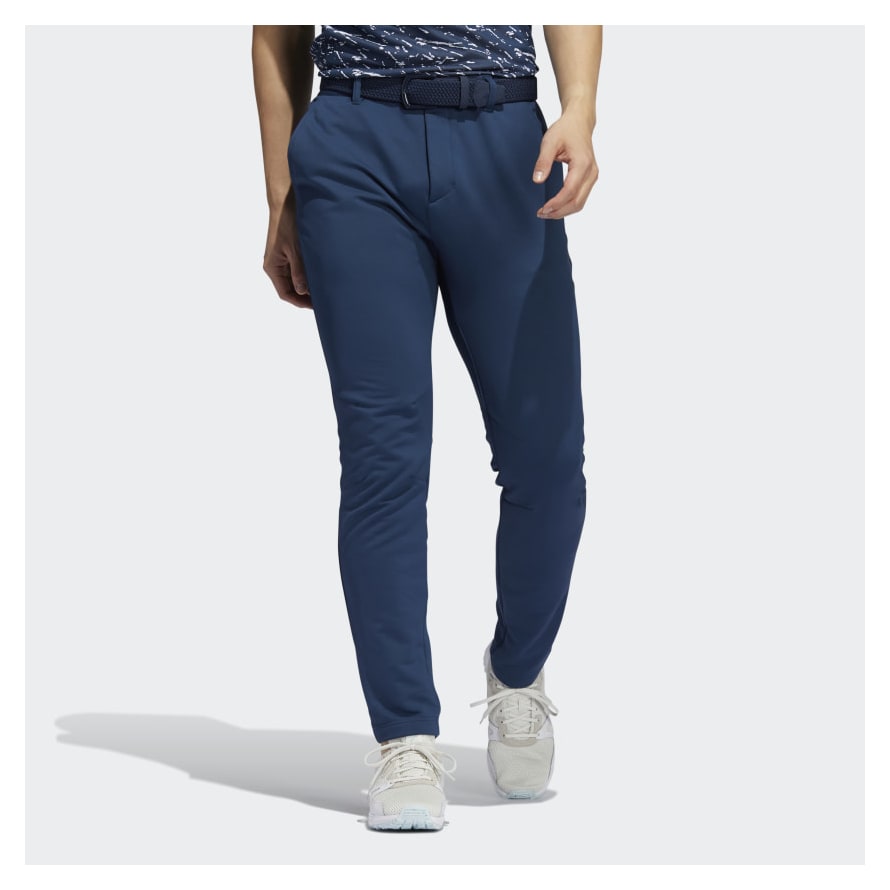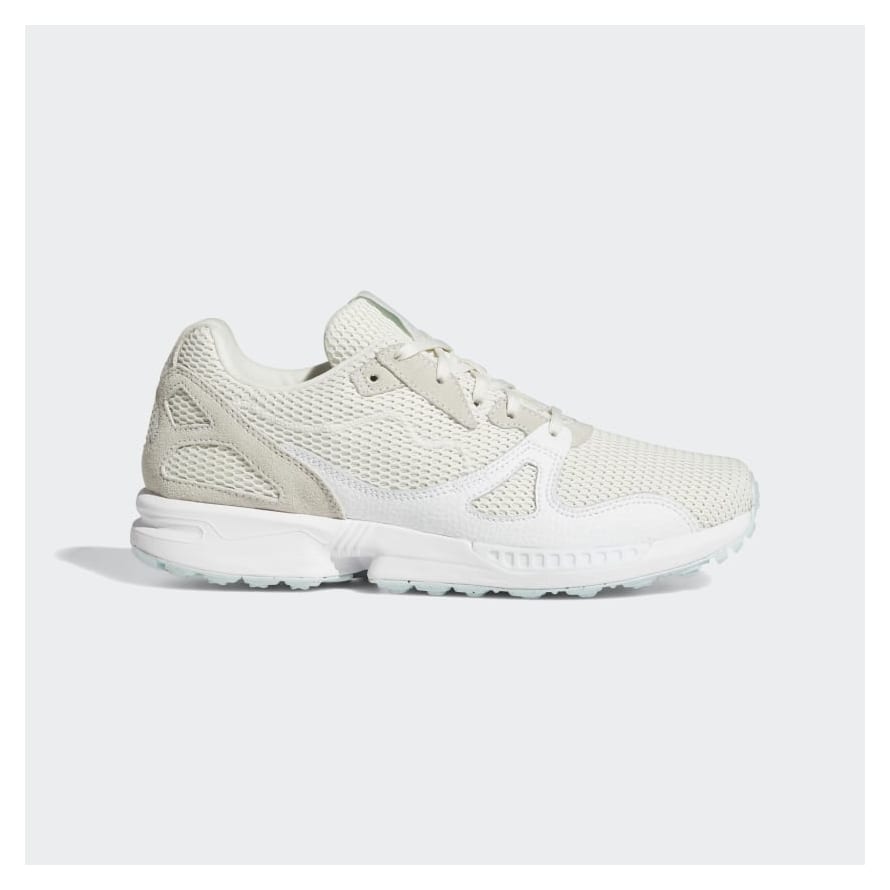 On Board
Before temperatures start to really drop, go ahead and pick up a skateboard in the last stretch of fall. When you're skating around, comfort is the priority, and the soft cotton of the Speed Graphic Long Sleeve Tee delivers on that need. For pants that are equally comfortable, go with the roomy SST Track Pants that can provide you with plenty of flexibility and movement. 
If you're pressed about keeping your keys, wallet, and other necessities secure while you're out cruising, this Insulated Coach Jacket has you covered. It has a convenient internal zip pocket along with insulation that'll ensure you're warm. For the ultimate finish, slide into Tyshawn Jones' signature pro shoes. They have a memory foam lining that provides premium support for all your tricks and striking camo detailing that will turn heads when you zip by.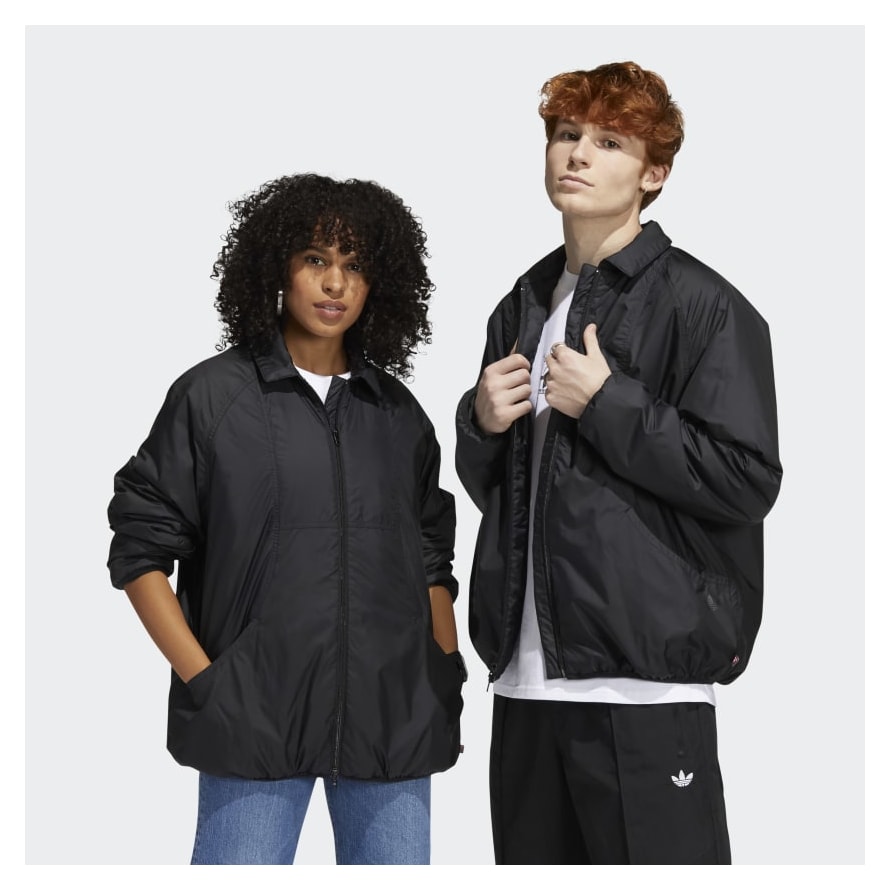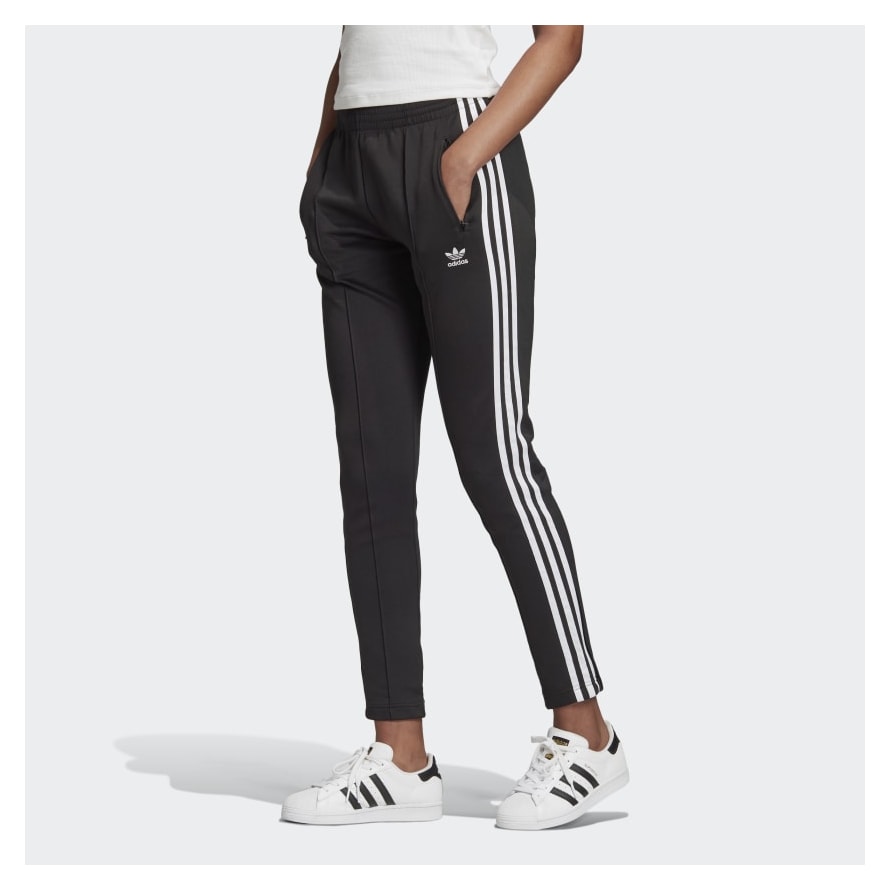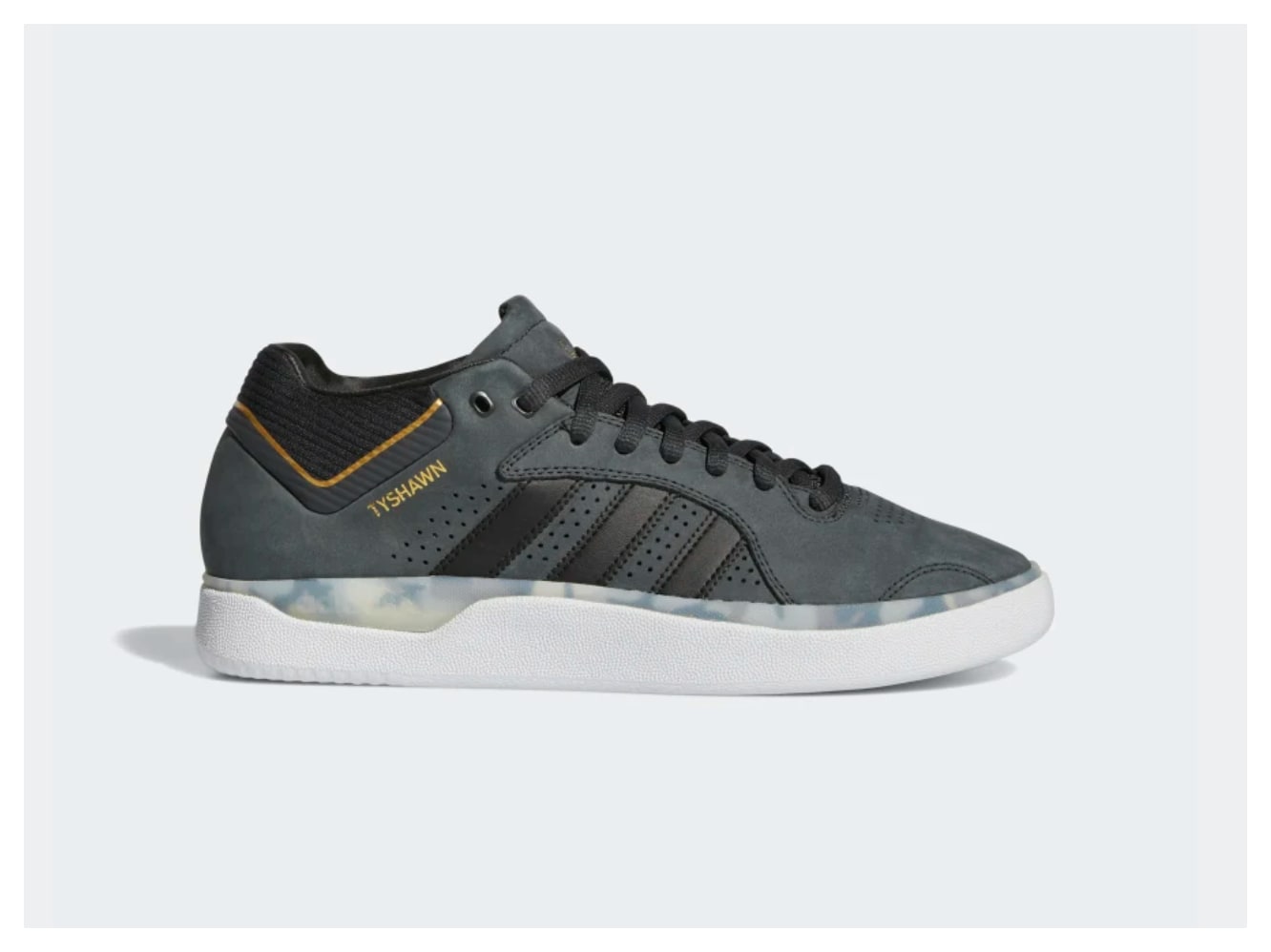 Staying In
Then again, let's face it… there will be cold days when you'll simply want to stay indoors. Don't hesitate to be as adventurous and creative with your loungewear. Skip your ratty old sweats and level up with this Earth Graphic Yoga Tee and Adicolor Velour Track Pants. Between the T-shirt's distinct pattern and the pants' velour fabric, this is definitely not your everyday look. 
Finally, keep the cozy vibe going with the Adilette Comfort Slides. Plush cushioning makes them ideal for staying in and if you wear the slides with some snug socks, we know you'll never want to leave the house. And honestly, there's absolutely nothing wrong with that. Don't forget to break up your activities with much-needed rest days.