How SEVENSTORE Is Leading the Pack for Menswear Retail
The modern-day Menswear enthusiast is often seeking a little more from their retail experience; that is exactly where SEVENSTORE shines.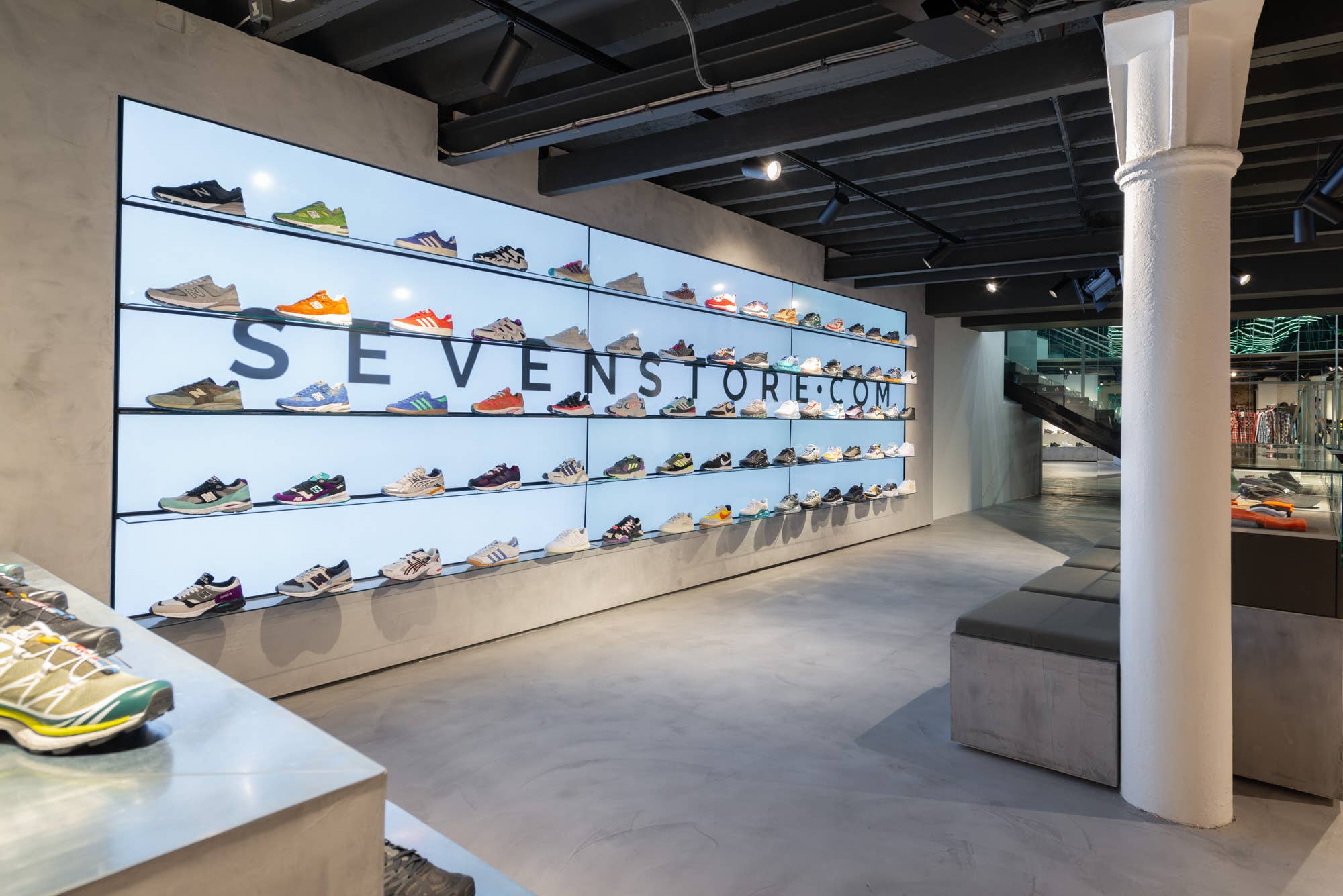 Publicist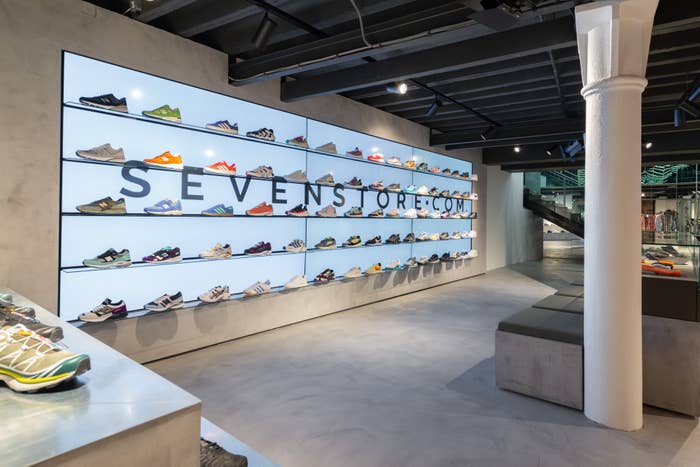 With brand stock variations and exclusives finding their homes at a diverse offering of platforms and boutiques, the world of Menswear can be a difficult maze to navigate. For the traditional shopper, physical or online spaces may meet all their requirements but the modern-day Menswear enthusiast is often seeking a little more from their retail experience; that is exactly where SEVENSTORE shines.
Relatively new to the game when standing against some of Menswear platforms biggest names, SEVENSTORE has quickly crafted their lane through their unique view of the space they fill - "We believe fashion is more than clothes, shoes and accessories; and retail is more than windows, rails and tills. It's community, technology and expression." Prioritising these shared beliefs, as the driving force for their retail, activation and buying strategy, has been the backbone of the brand and has powered community engagement on the ground.
Earlier in the year, SEVENSTORE welcomed their first physical retail space to the heart of Liverpool and quickly raised to become the first steps of an expansion of their presence beyond the digital. Finding their footing set the stage for their ongoing CONTAINER program, the first showcase of community-driven ethos bringing likeminded people together to express their love of fashion through music and an atmosphere of connectivity. The second installment of the program saw SEVENSTORE touch base with Manchester's rising streetwear stars GRAMM to realise their digital corner shop concept in a physical space before celebrating in style with an all-out after-party headlined by the rainy city's homegrown talent. Both events that followed the stores opening highlighted a commitment beyond digital, bringing the brand's consumer base community away from their screens and into intimate environments with fashion and music leading the way.
While outreach and activation have cemented the brand's physical presence, the core of any Menswear platform is, of course, Menswear brands. This is where many shoppers find difficulty in settling on their favourite Menswear retailers often find difficulty; do you go all the way premium and sacrifice low-mid tier streetwear brands, or give streetwear across the board your full attention? Here, SEVENSTORE has struck a careful balance that brings the likes of ALYX, Off-White, and ACNE into the same space as Stussy, adidas, Postal, and Vans. Whilst there is an overall focus on top-tier premium labels, there is a clear passion for the nurturing of upcoming streetwear brands, with GRAMM and Postal as shining examples. Seeing these lesser-known names with such strong cult followings stand toe to toe with some of the industries most beloved designers is a rare sight, but one that perfectly fits the SEVENSTORE mould. 
Putting these pieces together has been a huge success on the behalf of the buying team, widening the consumer base for the underdogs while simultaneously aligning industry heavy-hitters. Connecting people through fashion is as much about the opportunities afforded to consumers to shop, as it is a community. As a city-exclusive ACNE Studios retailer in Liverpool, Scandinavian sensibility has reached new territory and connected with an audience hungry for the same brand's fashion capitals are afforded. With their continued efforts to widen these opportunities with an ever-evolving showcase of their core values, SEVENSTORE has put themselves toe to toe with industry leaders.
Take a look inside SEVENSTORE's walls below, and head over to Liverpool's Baltic Triangle to experience it for yourself. Head over to their online store to shop their latest premium Menswear brand offerings now.