Out of respect for the designers he's admired throughout his life, streetwear staple Anwar Carrots, born Anwar Taj Washington, instead prefers to be known as a Creative Director. Washington himself hasn't drawn many designs, if any, since creating his eponymous logo years ago under the tutelage of his father, who earned a living as a screen printer.
At his studio in the Arlington Heights district of Los Angeles, preparing to give Complex an exclusive look at a hoodie he created in collaboration with Brisk, the founder of Carrots by Anwar Carrots likens his role to that of a conductor leading an orchestra. Much like the conversational process that tasks musicians of disparate disciplines with creating a cohesive sound on stage, the collaboration between Washington and Brisk relied on a fluid exchange of ideas and perspectives.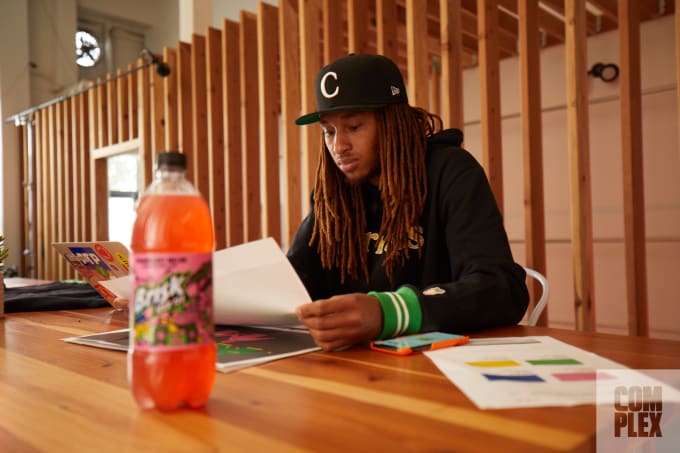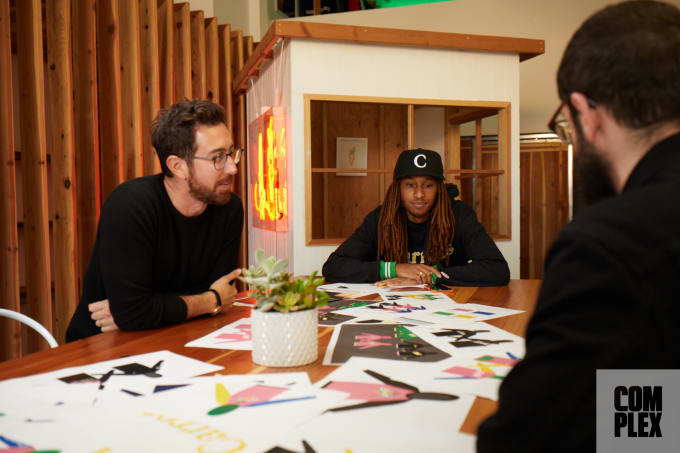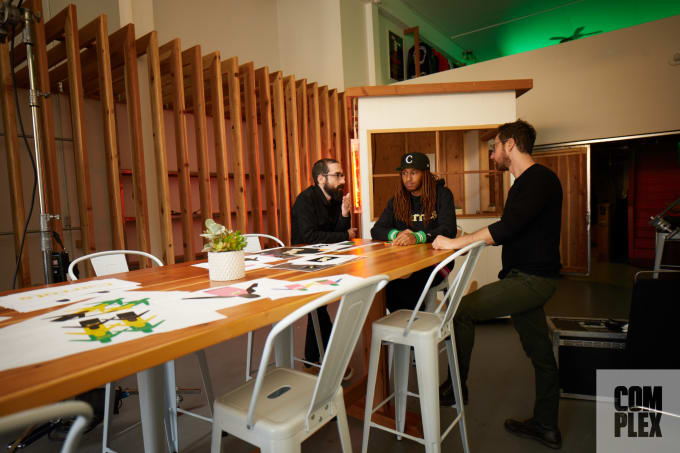 "Working with Brisk was the most collaborative collaboration I think I've ever done," the veteran creative admits, "because there was a lot of communication and a lot of input...when I go into a collaboration, I also want to see how I can make a company like Brisk fit [with] a brand like Carrots—my first initial thought [was to] work with their logo."
The mostly black hoodie, accented with green and pink details inspired by Brisk's strawberry-melon flavor, features a striking pattern within its front and back panels that succinctly represents the spirit of the partnership. Stitched within the Carrots logo on the front of the sweater, as well as the Brisk logo on back, is an all-over print design displaying the signature vegetable that's watermarked Washington's work for the better part of a decade.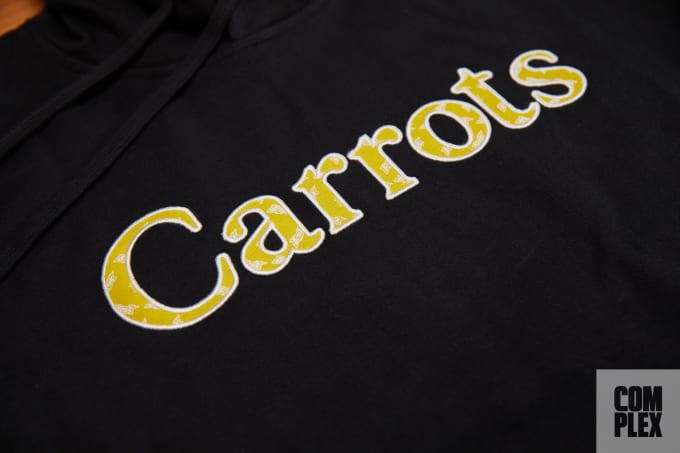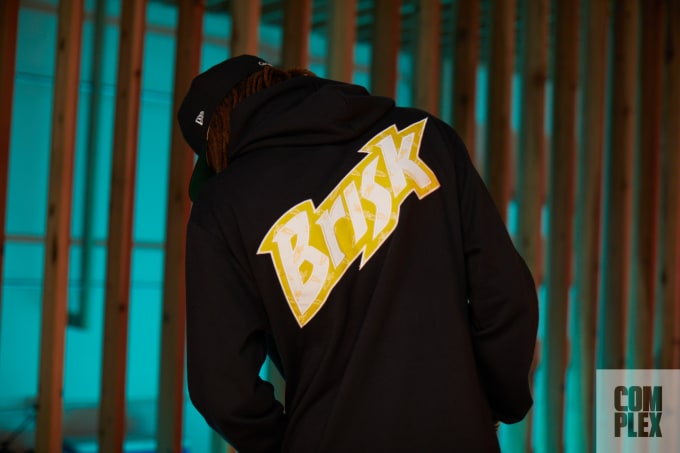 Explaining the amount of work that went into crafting the piece, spanning months filled with detailed discussions, decks and email threads, Washington proudly confesses he and the creators of his favorite childhood beverage cycled through five or six different iterations of the hoodie before landing on a finished product.
With their shared audiences in mind, Brisk's newest partner and the Carrots Creative Director declares "I'm here for the long haul, I'm here for the ride, and I'm glad that Brisk is a part of this story."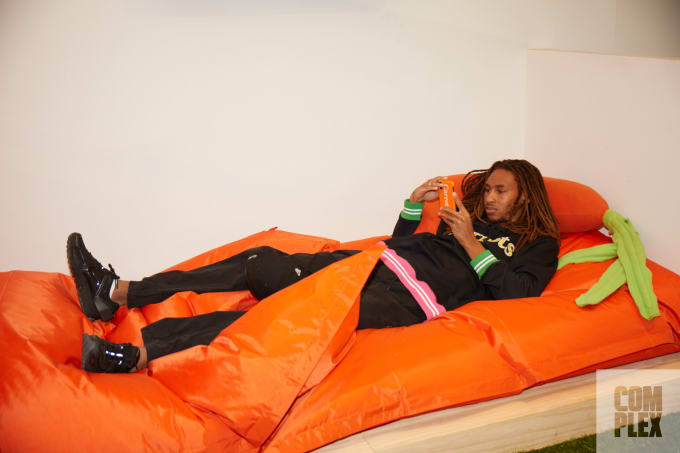 Images via Emilynn Rose, featuring Director of Photography Adam Donald and Complex Senior Producer Jarrett DePasquale.