Sean Brown is leaning over the wooden railing at FIKA, a coffee shop tucked in a three-story teal house in Toronto's Kensington Market neighborhood, talking to two young men who are standing on the sidewalk. Brown looks younger than his 28 years, with a slim build and strong facial features: a gap tooth and freckles swarming his cheeks and nose. He's wearing a gray Toronto Blue Jays baseball jersey over a shirt with a "USA" graphic on the front, cuffed denim shorts, navy blue Chuck Taylor sneakers, and a blue bandana strategically tied around his left leg just below the knee. Beside him, his friends and business partners, Sid Singh and Tharan Parameshwaran, sit at a table on FIKA's patio and wait for Brown to finish speaking with the two obvious fans of the designer. "They were just asking me about starting a clothing line and if I had any advice for them," he says later.
It's no accident that we ended up here today. The Kensington Market neighborhood is a treasure trove of vintage clothing shops and often as lively as street markets around the world. It's also where Brown says it all began for him. Back in 2006, an ex-girlfriend introduced him to Vintage Depot, a thrift store a few doors down from where we're sitting now, so he could find vintage Lacoste clothing.
"It changed my life," he says. Since then, the area has been a source of inspiration for his creativity—so much so that he moved to downtown Toronto to live nearby.
From a young age, well before strangers approached him on the street, Brown seemed destined for a career in a creative field. He dreamed of becoming an animator for Disney as a kid. At 14, he began sketching, and in high school, made airbrush Dipset T-shirts and customized sneakers. By his sophomore year of high school, he plunged into the field, dropping out to pursue fashion full time. In 2006, he attended the International Academy of Design and Technology (IADT) for fashion design, creating a ready-to-wear line inspired by Lacoste called Bamboo. Bamboo served as Brown's first real taste at designing, but was short-lived. The factory that produced his pieces went out of business, and the bank seized everything he had been working on.
With no samples and only a year into college, Brown left IADT because he felt like he "needed the real world." In 2010, he co-founded The Art of Reuse (The AOR) with Courtney Eastman, a fellow Toronto native who he met while working as a sales associate at Urban Outfitters. The AOR was a concept rooted in thrift shopping and sold used clothing through the ĭn | tər | ĭm™ pop-up—a temporary event inspired by Comme des Garçons' Guerrilla stores and A Bathing Ape's policy of only allowing customers to buy one thing a day. The idea was to "create a unique second-hand retail experience."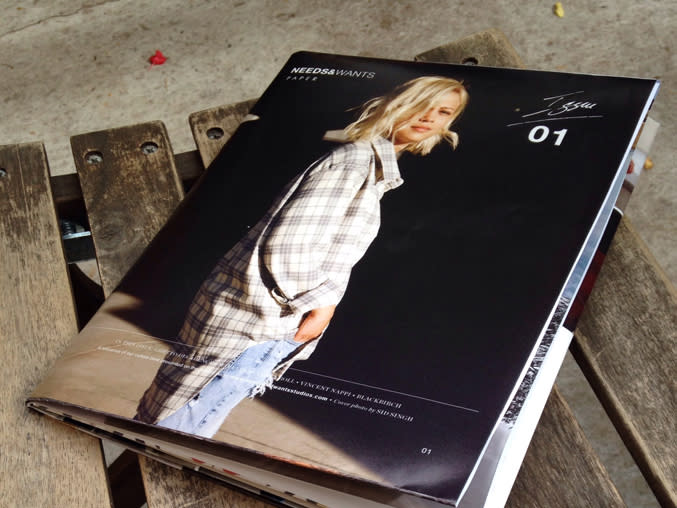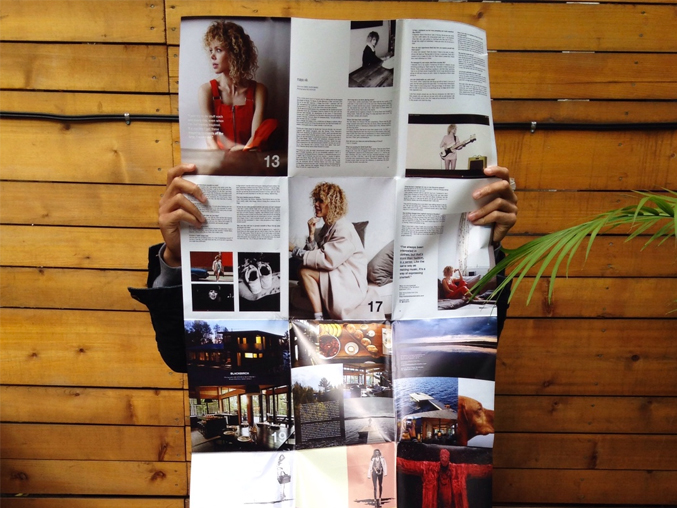 The AOR birthed successful pop-up events, a women's runway show, an e-commerce site, and a collaboration with menswear brand The Brooklyn Circus. But even with so much momentum, Brown felt that after three years, it had lost its novelty.
"It was such a great thing when it happened, but the culture caught up," he laments. "Once Macklemore's 'Thrift Shop' happened, it was a wrap."
Determined to bring his vision to life, Brown debuted NEEDS&WANTS Studios, a Toronto-based outerwear line, in February 2013. From the jump, NEEDS&WANTS never really looked "Canadian"—a deliberate decision made by Brown, Singh, and Parameshwaran. "When something's Canadian, you can almost kind of tell," says Brown. "They always put this heritage touch on it. We didn't really have that, because I don't think we were thinking 'Canadian.'"
Instead, Brown says they wanted to focus on simply challenging design. The approach is to take an item and manipulate a detail that "fits with what's happening right now." After a few attempts, NEEDS&WANTS' first popular jacket used the classic silhouette of a logo-less varsity jacket with a single contrasting sleeve usually made of leather, but at times rendered in suede and even bear fur. The garment was inspired by Gattaca, the 1997 movie starring Jude Law about genetic perfection gone awry, and 2001's A.I.: Artifical Intelligence, the Steven Spielberg sci-fi drama that originated with Stanley Kubrick.
"The idea was to make a varsity jacket of the future that would exist years from now that you could distinctly be like, 'That's that,' when you see it," he says.
Brown says that Canadians didn't take notice of his work until American sites started writing about the hybrid varsity-peacoat iteration in the fall of 2013. If you know anything about Toronto, this isn't surprising. Torontonians are notorious for being tough on homegrown music talents, even prompting MC Theology 3 to give the city the moniker "The Screwface Capital" back in 2000, and radio DJ Arcee, host of FLOW 93.5's The Real Frequency to say, "Welcome to Toronto, where we'll pay $20 to boo you." That same "screwface" mentality has crossed over into fashion and art.
But things are visibly different now for NEEDS&WANTS. In addition to major online buzz, the brand is currently stocked at Toronto's premier menswear boutique Nomad, has been approached by Canadian luxury retailer Holt Renfrew, and was asked to show during Toronto Fashion Week—though Brown and his team turned down the latter two. While they're proud of their Toronto roots, they want to prove themselves on a global scale first. "It's not even on snobbery," says Brown. "There's just nothing here to challenge the rest of the world."
That may not be true for much longer. NEEDS&WANTS and contemporaries like Reigning Champ, wings + horns, and Dime are part of a new breed of labels born in the North but informed by the Internet. Outside of Drake and Rob Ford, NEEDS&WANTS is putting the Six on the map while redefining what it means to be a Canadian brand. "There are few brands that have all the right elements of this but lack design and energy, in my opinion," Matt George, co-owner of Nomad, wrote in an email. "Sean [definitely] has a direction that is needed in the market."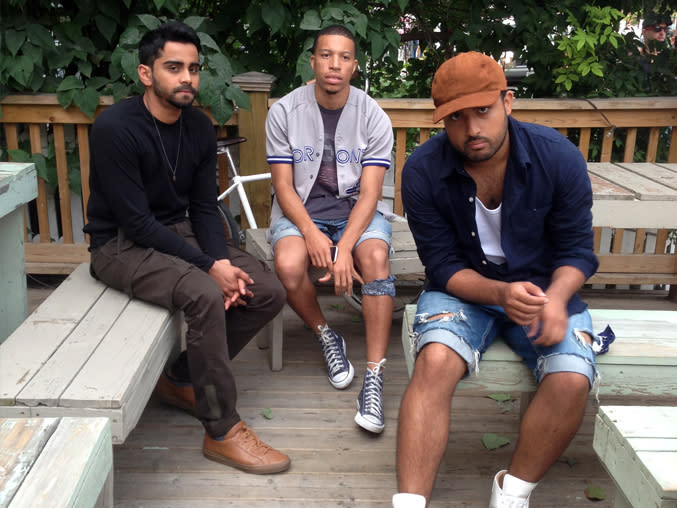 Brown is quick to give credit to Singh and Parameshwaran, both of whom he says have brought a level of expertise (Singh in photography and Parameshwaran in web development) that have contributed to NEEDS&WANTS' success. Of the three, Brown and Singh have known each other the longest. Their dads worked at factories in the same plaza—where Brown and Singh went after school to do their homework in their teens. They weren't exactly fast friends, first meeting while they worked at the same Toronto mall, and then running into each other at ĭn | tər | ĭm™ pop-up shops intermittently. After leaving the accounting program at Ryerson University, Singh decided he wanted to change career paths, and picked up photography while working at Canadian luxury retailer Holt Renfrew. Eventually, he asked Brown if he could shoot for The AOR and has been Brown's right-hand man since.
Parameshwaran, who has a background in economics and web development, was brought into the fold after meeting Singh through a mutual friend and buying a suit from him at Holt Renfrew. The two instantly clicked. He began shooting with Singh for The AOR and joined NEEDS&WANTS when Brown needed help with "damage control," his blanket term for a variety of customer service-oriented responsibilities. When Brown realized Parameshwaran's aptitude for all things web-related, he was brought in as the third core member. He currently holds down all of NEEDS&WANTS' digital needs when he's not working on exhibition-related apps for his day job at the Art Gallery of Ontario.
Brown says he doesn't call himself a designer, unlike his idols Helmut Lang, Yohji Yamamoto, or Comme des Garçons' Rei Kawakubo. Instead, he prefers the term anthropologist—a word he borrows from Supreme founder James Jebbia—and says the core trio is often inspired by what they don't find in their personal observations.
"Sean [definitely] has a direction that is needed
in the market."
— Matt George
"We just design ideas that happen to fit into a culture that we're really attached to and that we understand," he says. Together, they've built a brand that's evolved from its core contrast sleeve jackets. "When NEEDS first started, it was really just an outerwear company. The three of us turned it into this story of this culture shaping perspective that we have."
Brown proved that his brand wasn't a one-hit wonder when he surprised his fanbase and released the "Fishtail" shirt in June 2014. Made with a similar approach in mind as its jackets, a 36-inch elongated hem was added to the back of a flannel plaid button-down. Brown says he drew inspiration from Singh and Parameshwaran, both of whom used to wear their shirts bigger and their bottoms tighter—a silhouette that "fucked [him] up," because he used to always wear his shirts really tight.
The "Fishtail" shirt has been pivotal in NEEDS&WANTS' growth. Brown introduced a linen version this past summer to help them break out of the streetwear mold that blogs had placed them in. "We're of the street, so we don't mind being called [a streetwear brand]," he says. "We just want there to be another element that's understood." Much like the expansion into shirts, Brown explored different avenues in an effort to reach more consumers.
"I think we want to create our own thing and our own culture," says Brown. To that end, NEEDS&WANTS is now anchored by clothing, mixtapes, and the newly launched NEEDS&WANTS Paper—a bi-annual lifestyle magazine that is a progression from Brown's prior attempts at releasing a photo book from The AOR days.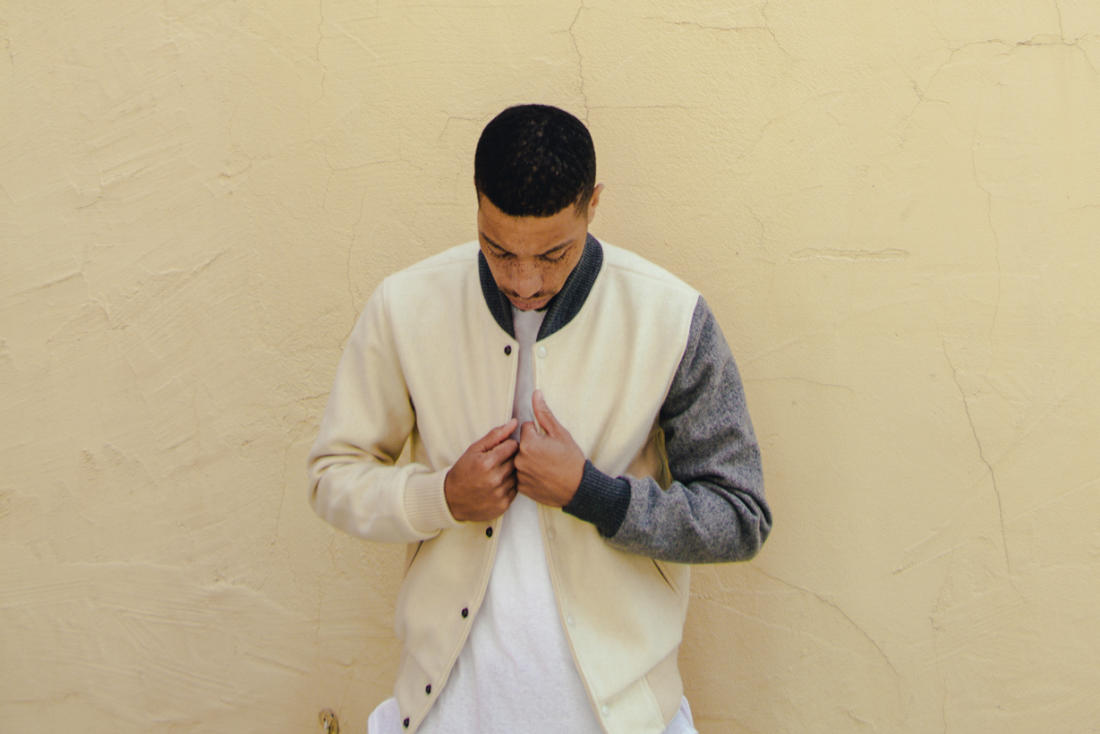 "We want to create
our own culture." 
— Sean Brown
"Doing things like having a line, but also having mixtapes and a magazine, the entire story is our whole thing… It's important to offer something else." When the time is right, he wants to design socks, do a full collection, and open the brand's first ever flagship store. As with his motivation with the brand, he says it's about "creating something people are not going to forget."
Singh says they've discussed moving to the States, and where their first flagship store will be. While it'd be satisfying to set up shop in Toronto, they're reluctant to "take the first arrow." Singh doesn't feel the market is ready yet, and that the vision for the store would be difficult to maintain, let alone be profitable.
"Right now, it wouldn't be smart to open a store here first," he says. For them, consumer behavior in Canada and Toronto differ from that of in the U.S. "Do you see people fanning out like they do in New York?" Singh asks. "We're Canadian. We're from Toronto. We're proud of it. Yeah, we'll do it, but we'll do it when it makes sense. We're not going to do it for a year then close down because we're like, 'Shit, we fucked up.'"
Based on the mock-up of the NEEDS&WANTS store Brown posted online, the space will look a lot more like a gallery—a minimal, two-story space with a dramatic glass wall. "It's just the impact that you can create and not being safe or not doing things how people have been doing them," Brown says, adding that "you don't get that from retail here." He says the last time he was personally inspired by a store in the city was when Nomad was still in its original location at the corner of Richmond Street West and Spadina Avenue in downtown Toronto.
"Our SoHo was being built down there. There's a place like that in Paris, in Japan," he says, adding that Toronto didn't have that before that complex—which housed the now-defunct Goodfoot, Ransom, and Stüssy. "Now that it's gone, I don't think the aspiration of anyone taking retail to that level has been here since then."
Toronto doesn't have the same retail culture of New York City, Paris, or Tokyo. There are no Dover Street Markets, where the space itself feels more like a museum than a traditional retail store. But currently, the city has a creative energy that's tangible in the things guys like Brown and his crew are doing.
Matt George of Stüssy Toronto and co-owner of Nomad, is confident in what Brown and NEEDS&WANTS means for Canadian menswear, and the city's future in the industry.
"Designers like Sean will take the risk to disrupt the market and continue to do so while they grow their brand," he wrote in an e-mail. "We will see more and more people like Sean making waves internationally in the menswear scene."
Back at FIKA, Brown changes out of his gray Toronto Blue Jays jersey and layers a gray hoodie and the cream/gray NEEDS&WANTS "Fishtail" flannel over a shirt with a "USA" graphic on the front. As he preps for a photoshoot with Singh, he talks about where he sees the brand now. He says it's still too early to tell how NEEDS&WANTS is perceived in the States, and that he doesn't think the brand blends in in the Canadian menswear scene.
"I think there's a very specific 'menswear.' That suit and sartorial posse on the street," he explains. "I don't think we fit into that, which is okay."
Brown, Parameshwaran, and Singh are real products of Toronto and Canada—you can even hear it in their accents—but they make it clear that for them, "it's not just about this four-corner block." Brown stirs out of his chair, and leaning in, says, "We're not trying to think local." Then, slowing his speech for emphasis, he adds: "The longevity is to be respected."
Brown is adamant about achieving one goal: Creating at the level of other cult fashion labels like Acne, A.P.C., and Supreme—brands he holds in high regard. "We're up against what's happening around the world," he says. "That's just how we've always seen it."