Grading Every Major NBA Free Agent Signing for 2021
NBA free agency is finally here. We're grading every major NBA free agency move from Chris Paul to Kawhi Leonard. How did your favorite team grade out?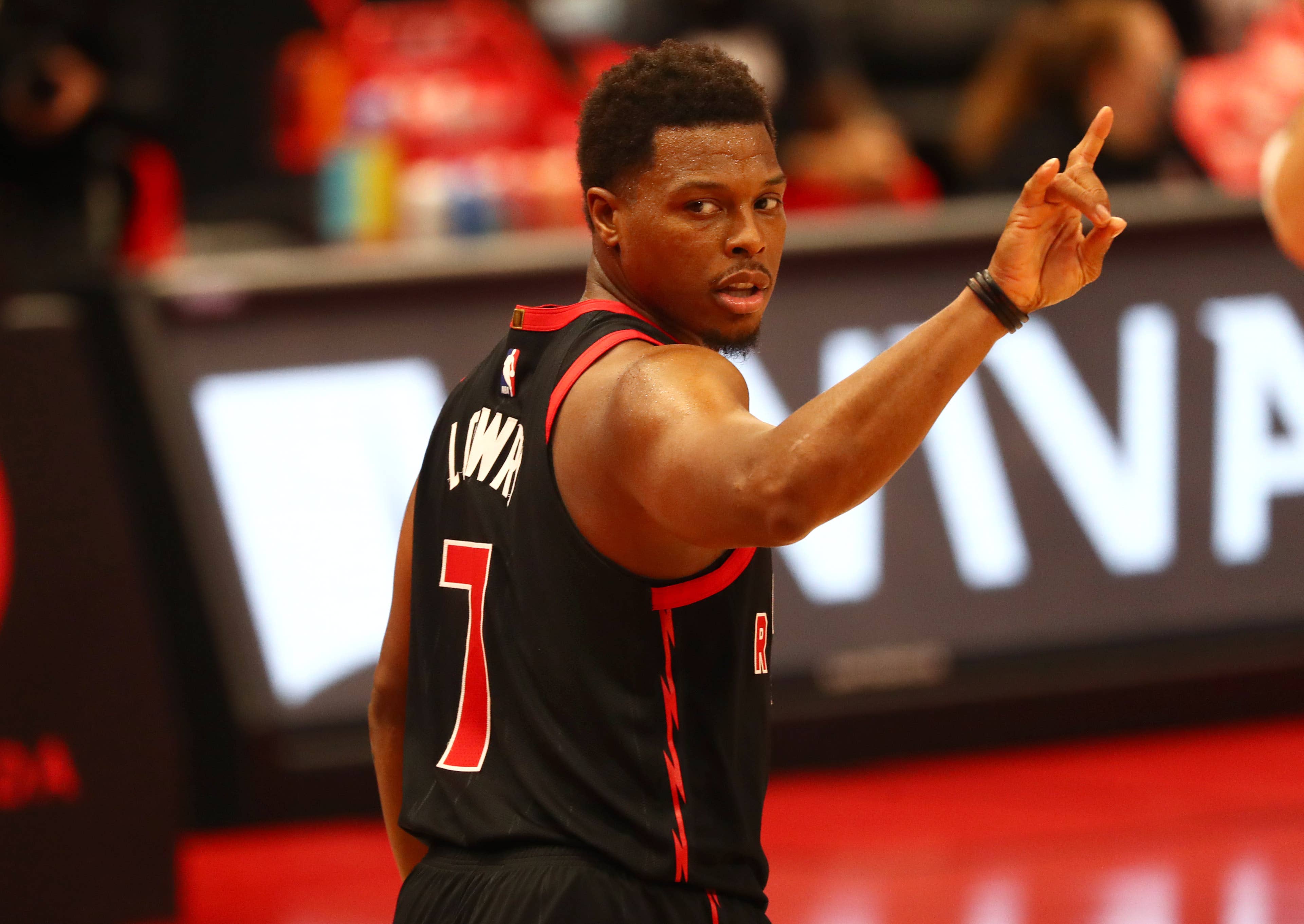 USA Today Sports
Jan 18, 2021; Tampa, Florida, USA; Toronto Raptors guard Kyle Lowry (7) looks on against the Dallas Mavericks during the second half at Amalie Arena. Mandatory Credit: Kim Klement-USA TODAY Sports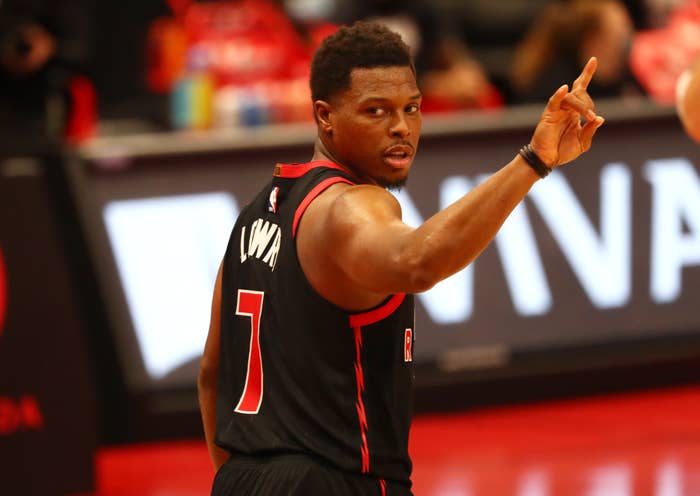 NBA free agency is one of the most glorious times in all of sports. The rumors, trades, tweets, and everything in between leads to non-stop entertainment as the NBA world gets flipped on its head. And while this free agency period might not have the star power of a LeBron James or Kevin Durant, there are still plenty of good players available. And as we've seen in the past, anything can happen in NBA free agency so prepare for some surprises.
Upon the tampering period opening at 6 p.m. ET Monday, we'll be grading all the significant signings (our discretion) that happen over the next few days. Hopefully your favorite team doesn't mess it up. Before diving into the grades, here are a few numbers the NBA released Monday you might want to keep in mind: the salary cap has officially been set at $112,414,000 for the 2021-22 season while teams will trigger the luxury tax once payroll exceeds $136,606,000.
Chris Paul - Phoenix Suns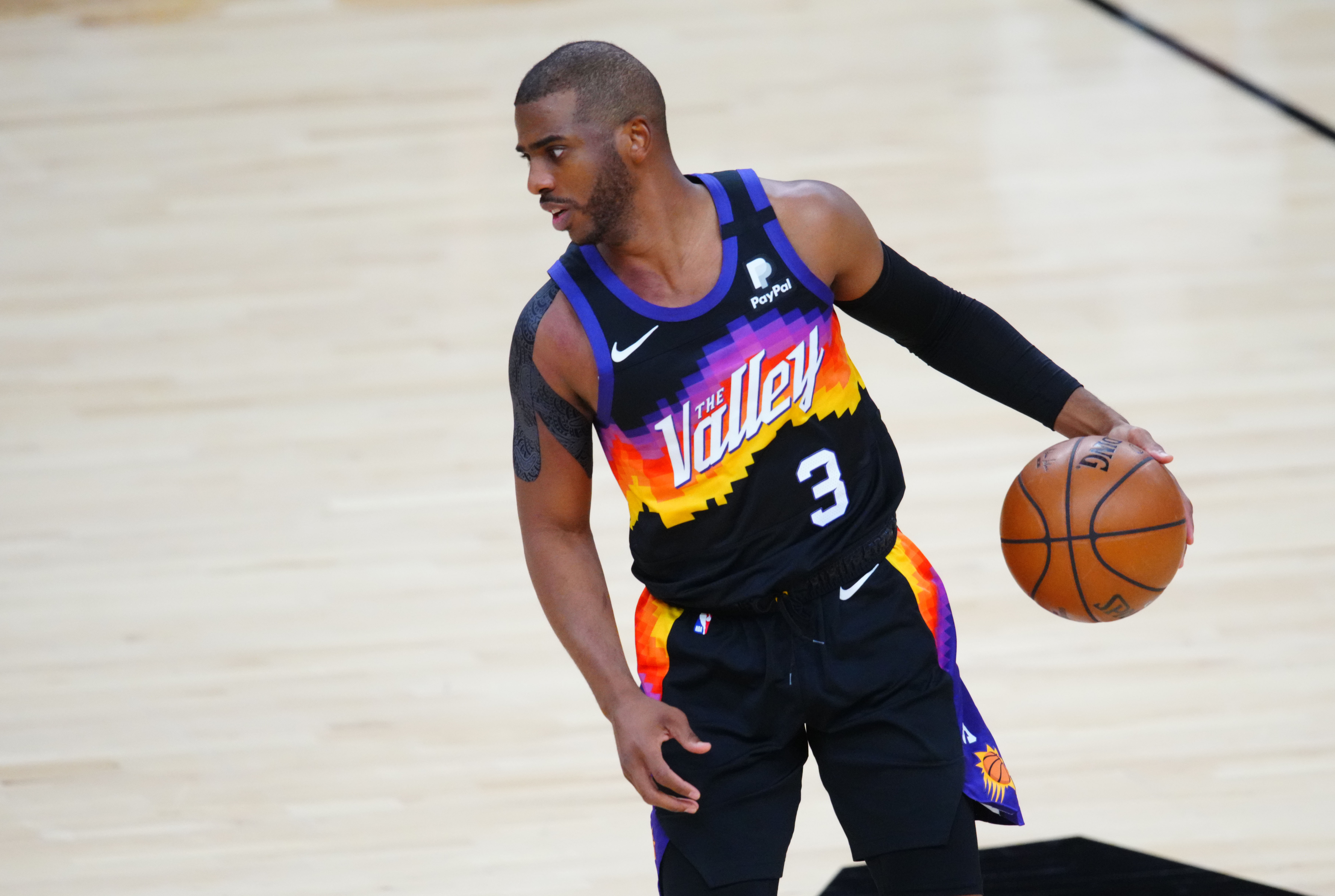 Deal: 4 years, $120 million

Grade: B-
CP3 opted out of his $44 million player option for next season and signed the longest deal he possibly could since the Suns were the only team that could give the 36-year-old a four-year pact thanks a CBA quirk we've mentioned numerous times. Great news for Suns fans since the franchise is not exactly known for spending lavishly under owner Robert Sarver. Phoenix will once again be among the best Western Conference squads next season as it retained its leader for a cheaper average annual number. But how much longer can the Point God keep up his extremely high-level of play when there is so much mileage on the tires? He's entering Year 17. Chances are Paul is absolutely worth the dollars the first few years of the deal, but paying a 40-year-old $30 million to run point could get dicey.  
Kyle Lowry - Miami Heat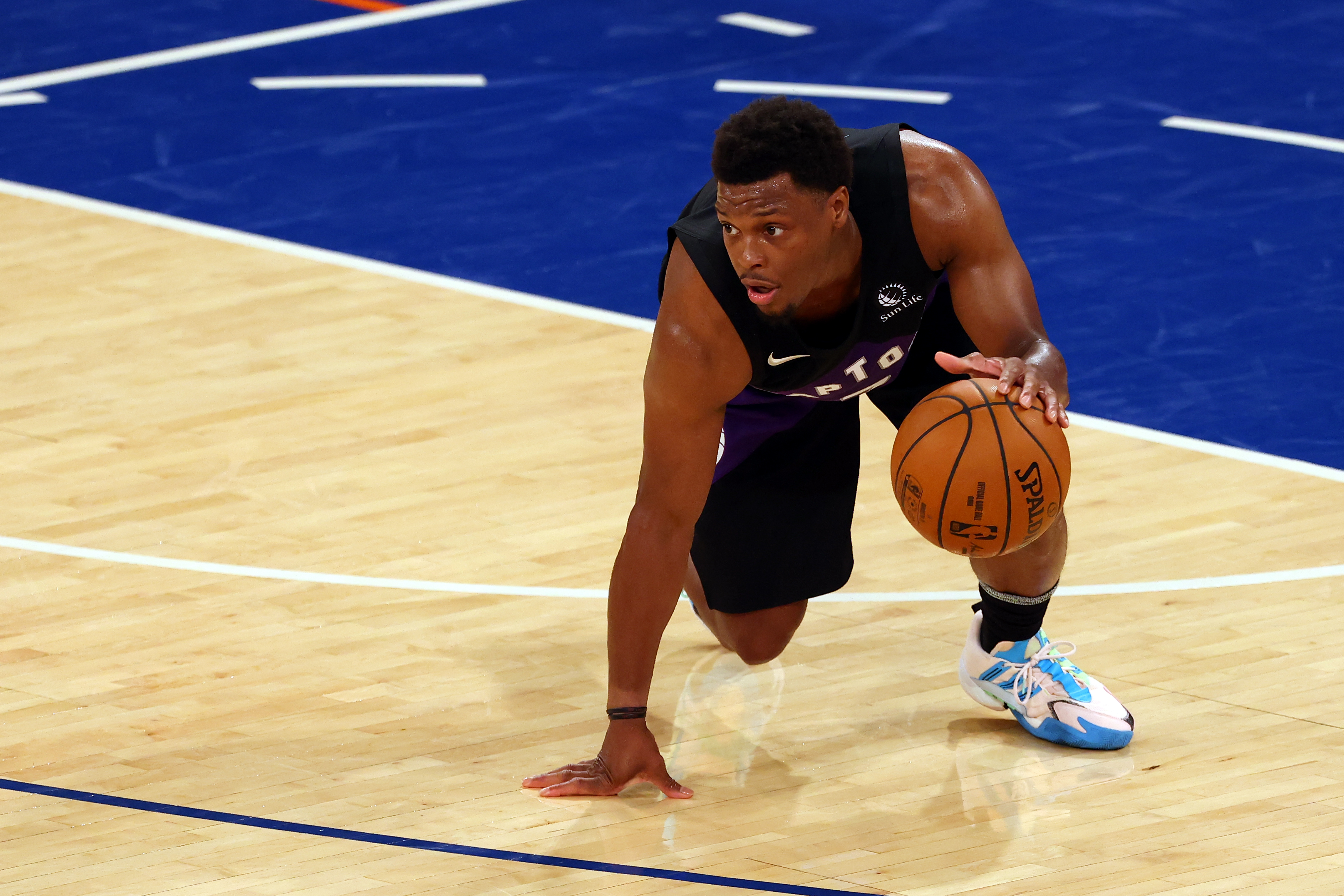 Deal: 3 years, $90 million

Grade: B+
The Raptors legend was linked heavily to the Heat leading up to Monday and all the reports turned out to be true. The 35-year-old point guard—acquired via a sign-and-trade as Miami sent Goran Dragic and Precious Achiuwa to Toronto—will team up with Jimmy Butler and company and instantly upgrade the position. While you worry about how Lowry will age given that he isn't quite the physical specimen some other guys are in the league—plus he's entering his 16th season—the six-time All-Star and 2019 NBA champion was pretty durable during his nine seasons in Toronto and you know Heat Culture would never welcome anybody that couldn't keep up with its stringent body fat and fitness requirements. 
Mike Conley Jr. - Utah Jazz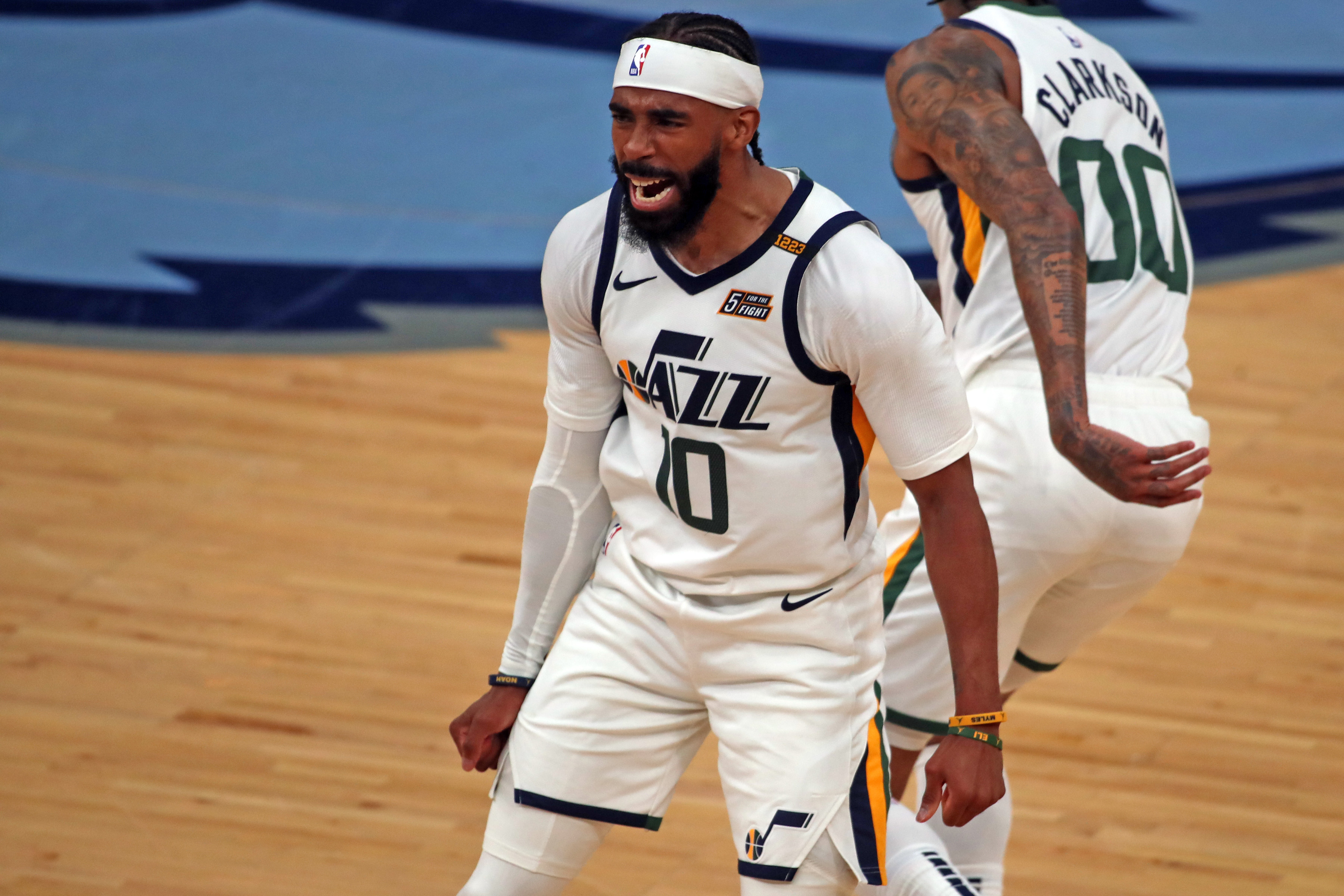 Deal: 3 years, $68 million

Grade: B
As expected, Mike Conley re-upped with the Jazz. Utah made some moves (trading Derrick Favors) prior to free agency getting underway to clear up some money to be able to better slot in Conley. He wanted to return and the Jazz wanted him back after he helped lead Utah to the NBA's best record and finally made his first All-Star squad. While it's not crazy dollars for a veteran point guard, the Jazz, well into luxury tax territory, are committing significant money to the 33-year-old who has a history of missing significant time due to injuries. Conley's only played more than 51 games once the past four seasons.  
DeMar DeRozan - Chicago Bulls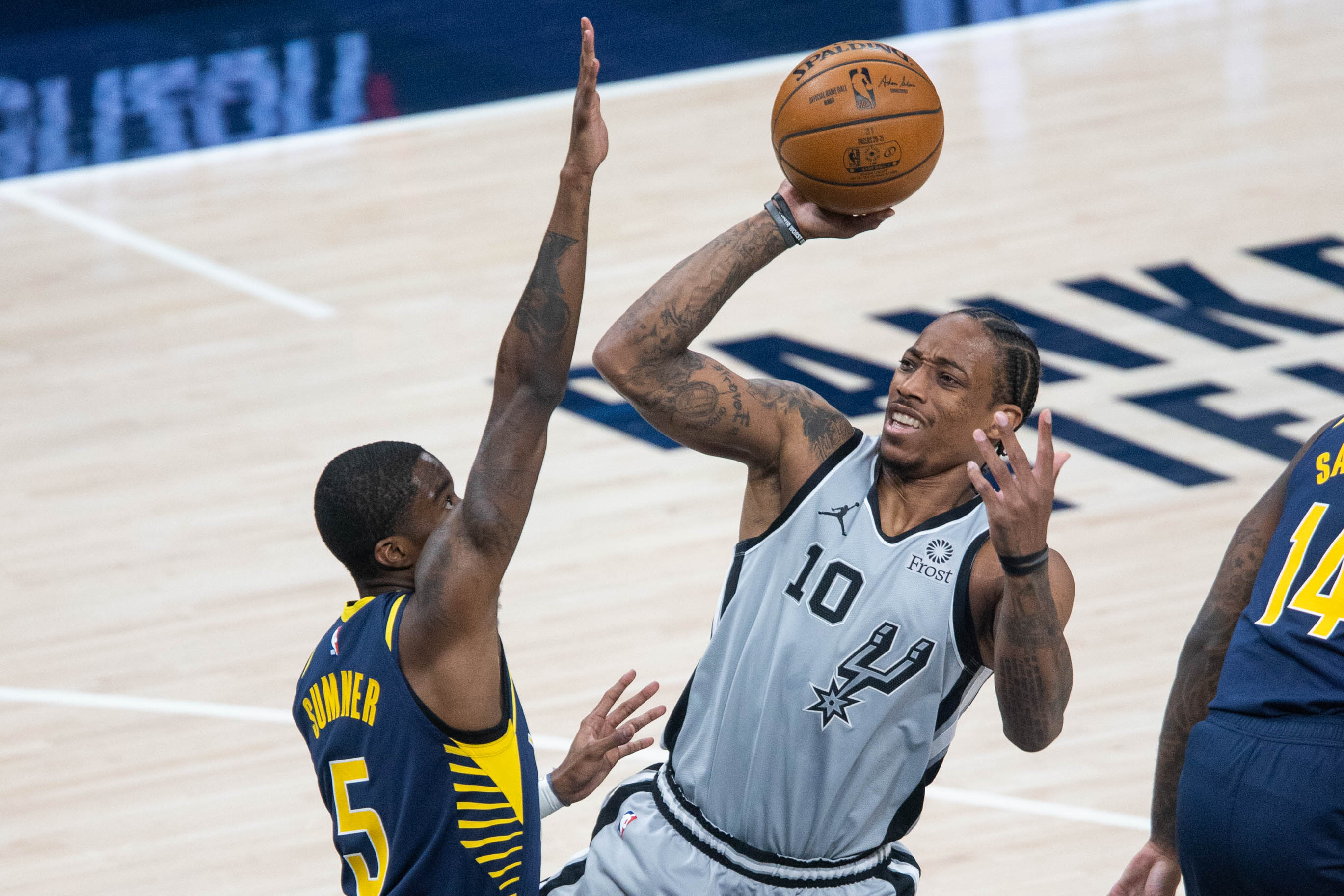 Deal: 3 years, $85 million

Grade: C-
One of the most surprising moves in free agency, few saw DeMar DeRozan making his way to Chicago because they didn't really need him. I guess Chicago's front office is really sick and tired of not making the playoff because it's been crazy watching them completely revamp the roster since the trade deadline. Chicago sent Thaddeus Young (on an expiring contract), a future first-round pick, and two second-round picks to San Antonio in the sign-and-trade to land DeRozan and we can easily debate whether the Spurs will end up making out better in the long haul. Not trying to shade DeRozan here because he's an underatted, albeit limited scorer who can fill it up from mid-range. The sign-and-trade just seems strange and, quite frankly, excessive on the Chicago's end. 
John Collins - Atlanta Hawks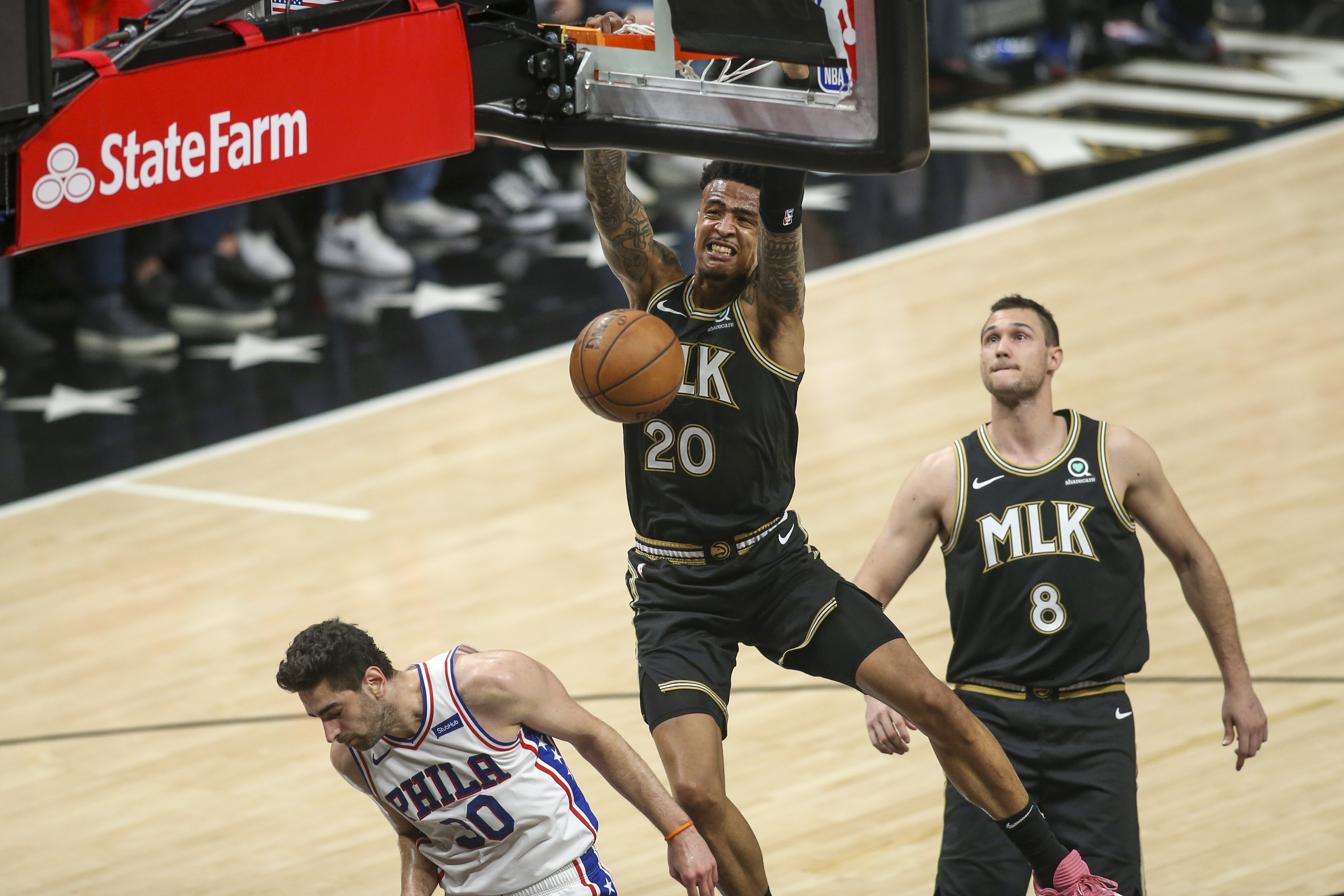 Deal: 5 years, $125 million

Grade: A-
It took a little longer than expected, and John Collins didn't give them any kind of hometown discount, but the Hawks secured their second-best player for years to come, solidifying their spot as a team on the rise in the Eastern Conference. The dynamic Collins, a restricted free agent and one of the top players available if teams were willing to compensate the Hawks, was widely expected to re-up with Atlanta and run it back with Trae Young. After taking an extra day or two to finalize things, Hawks fans can celebrate. 
Lonzo Ball - Chicago Bulls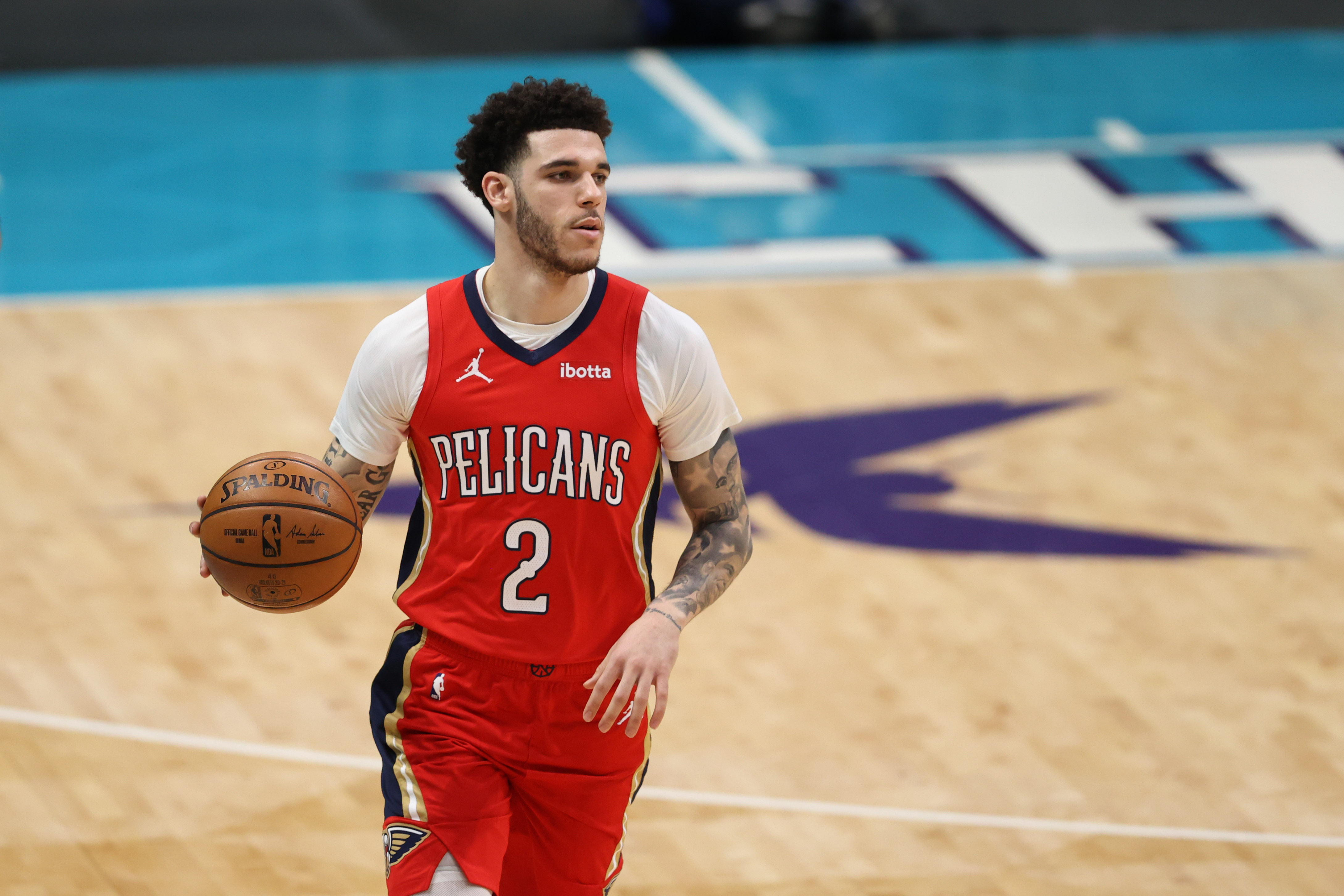 Deal: 4 years, $85 million

Grade: A-
Lonzo Ball's been linked to the Bulls since the trade deadline, but after Chicago balked at dealing for Ball this past March it landed the point guard via sign-and-trade. Ball immediately upgrades the Bulls' backcourt and forms a dynamic duo with Zach LaVine, an All-Star for the first time this past season. New Orelans acquired Tomas Satoransky, Garrett Temple, and a future second-round pick for Ball. This move could help keep LaVine in Chicago who is eligible for a huge extension. 
Dennis Schröder - Boston Celtics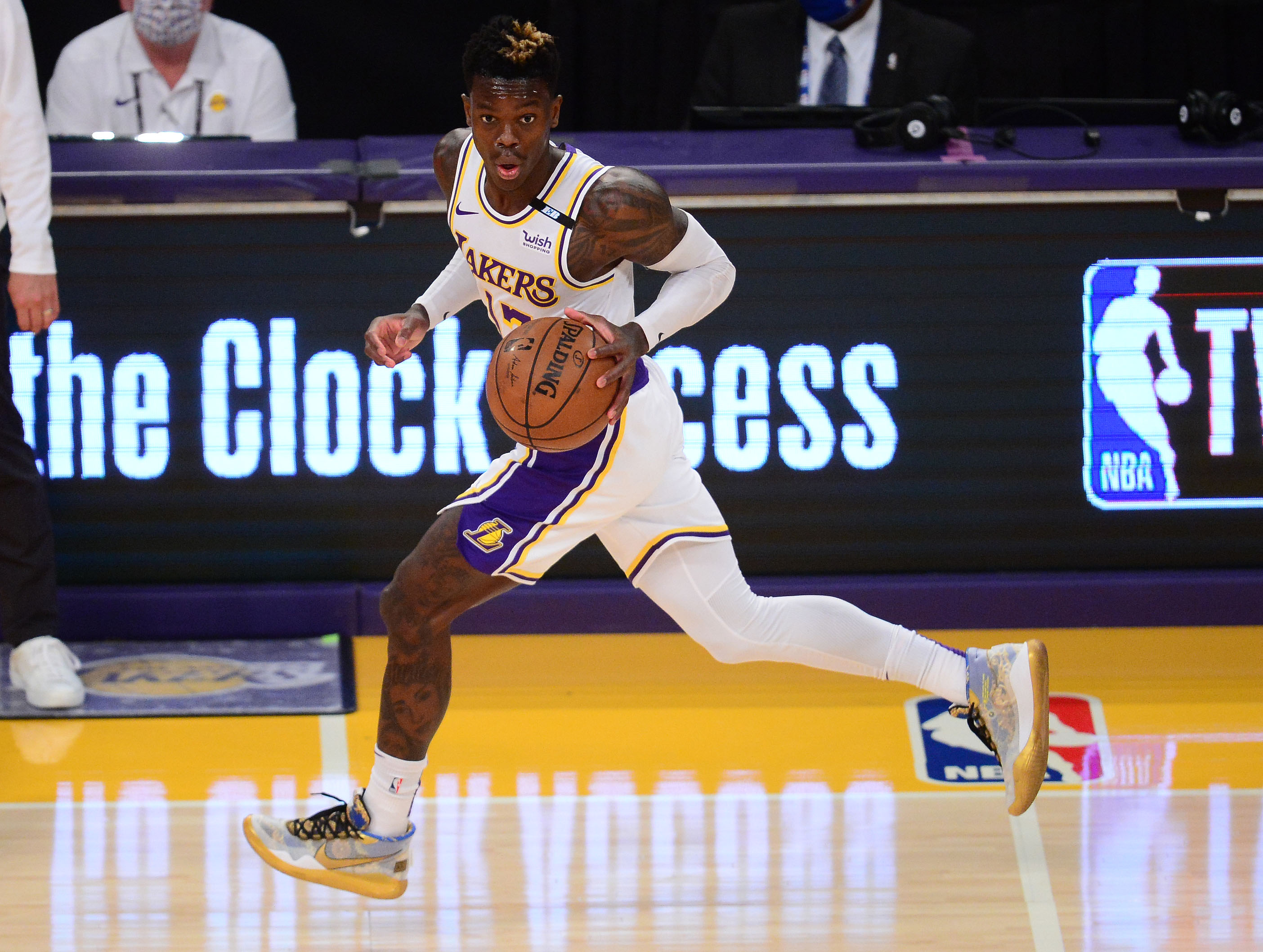 Deal: 1 year, $5.9 million

Grade: B
Low-risk, high-reward signing for the Celtics who finally did something of note in free agency. Poor Dennis Schröder reportedly turned down an $84 million extension offer from the Lakers last season and that did not turn out to be the prudent decision. Now he'll get to run point in Boston and show he deserves more than the taxpayer mid-level exception next summer when he's back on the market. 
Reggie Jackson - Los Angeles Clippers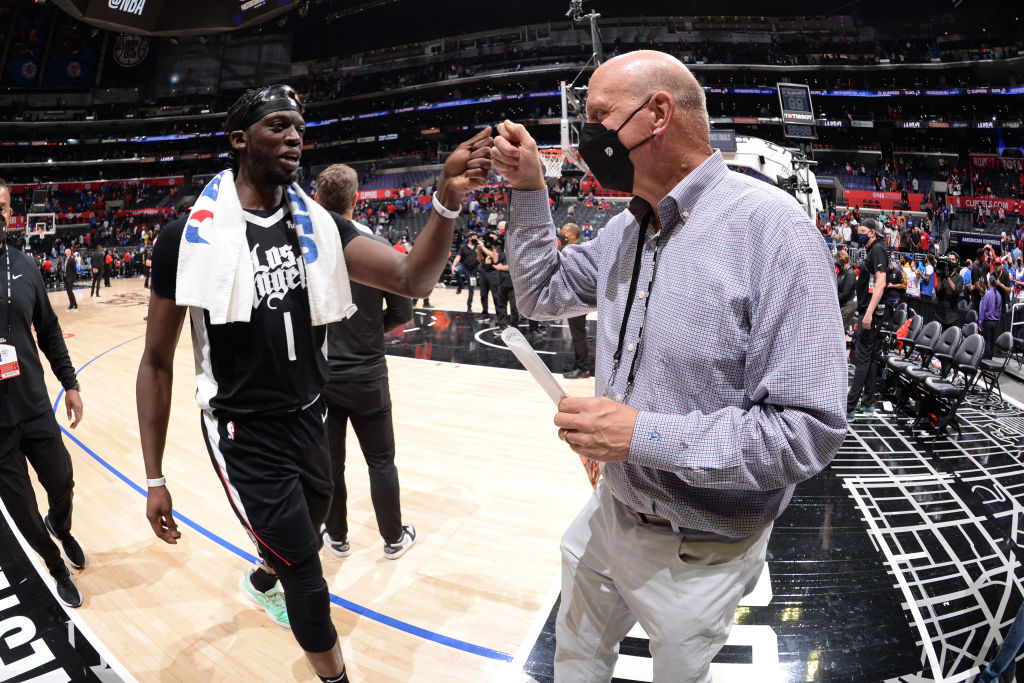 Deal: 2 years, $22 million

Grade: A-
The Clippers bring back Reggie Jackson, who they'll really need, on a very reasonable deal. If he comes close to duplicating what he did in the playoffs he'll turn out to be a bargain. 
Spencer Dinwiddie - Washington Wizards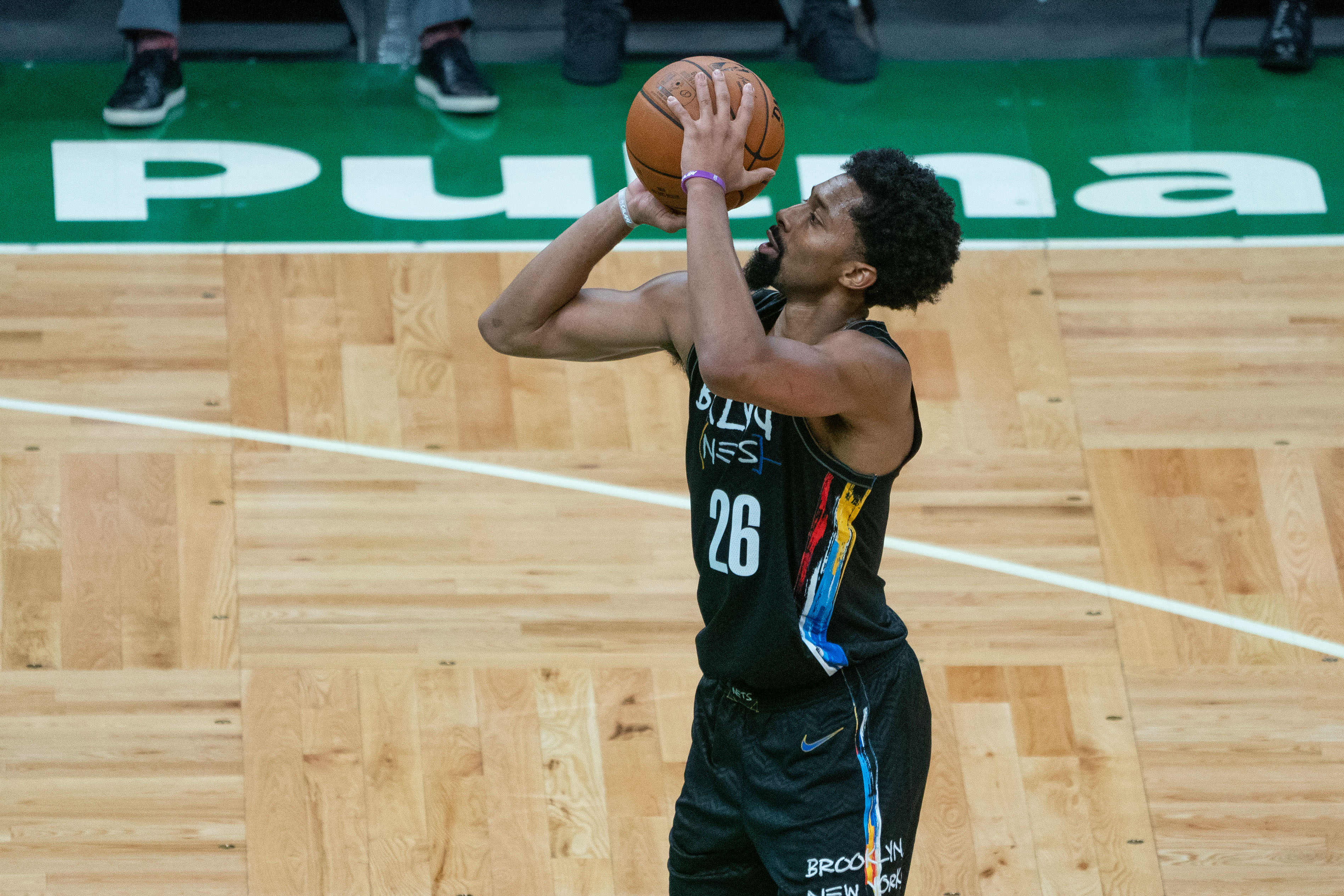 Deal: 3 years, $62 million

Grade: B
Acquired via a five-team trade so we'll spare you the insane details. Don't forget that Spencer Dinwiddie averaged 20.6 PPG two seasons ago in Brooklyn so the Wizards filled the scoring void left by trading Russell Westbrook. Washington will, however, miss Westbrook's rebounding and playmaking because Dinwiddie isn't on the same level as Russ. Then again, few are. Despite not being an elite shooter, Dinwiddie teams up with Bradley Beal to form a potent offensive backcourt. Defensively, it's a different story. Overall, it's good addition given the money the Wizards dished out as Washington finally got its top free agent target—even if it potentially cost them some lower level free agents to fill out a weird roster while waiting for the deal to get done. Most interestingly, Brooklyn received an $11.5 million trade exception for sending out Dinwiddie and they could absolutely do some damage with that down the road. 
Evan Fournier - New York Knicks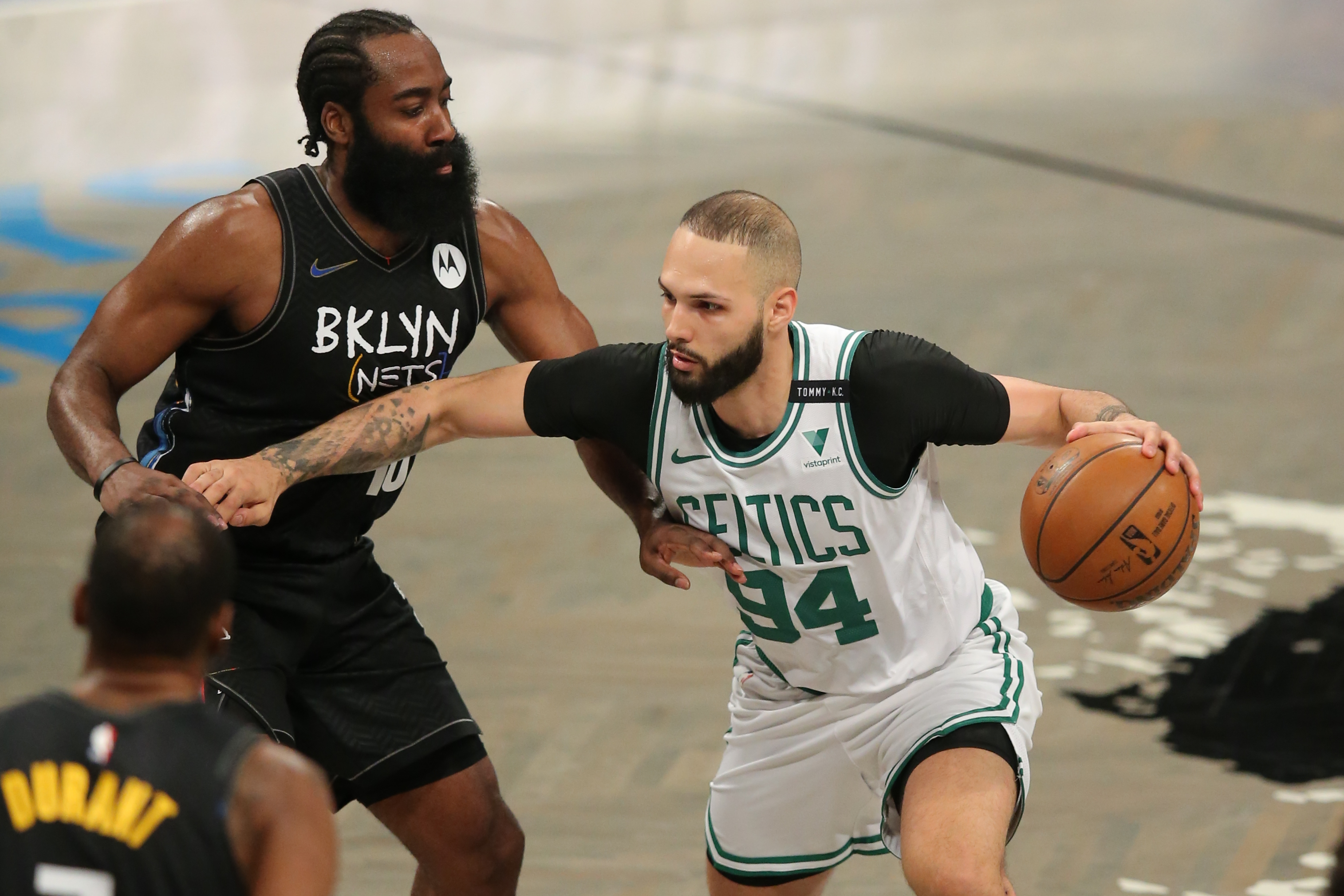 Deal: 4 years, $78 million

Grade: C-
Knicks fans are familiar with that feeling of overpaying for mid-level free agents and they're probably not going to be terribly happy about this one. Even though the front office has been rather prudent in free agency recently, I guess they just couldn't help themselves trying to add another scoring threat to complement Julius Randle. Listen, Fournier will help ease Randle's offensive load and, yes, he fits a need. But he won't play the kind of defense Tom Thibodeau prefers and you can easily make the case that the Knicks would've been much better off allocating those dollars toward somebody else.  
Tim Hardaway Jr. - Dallas Mavericks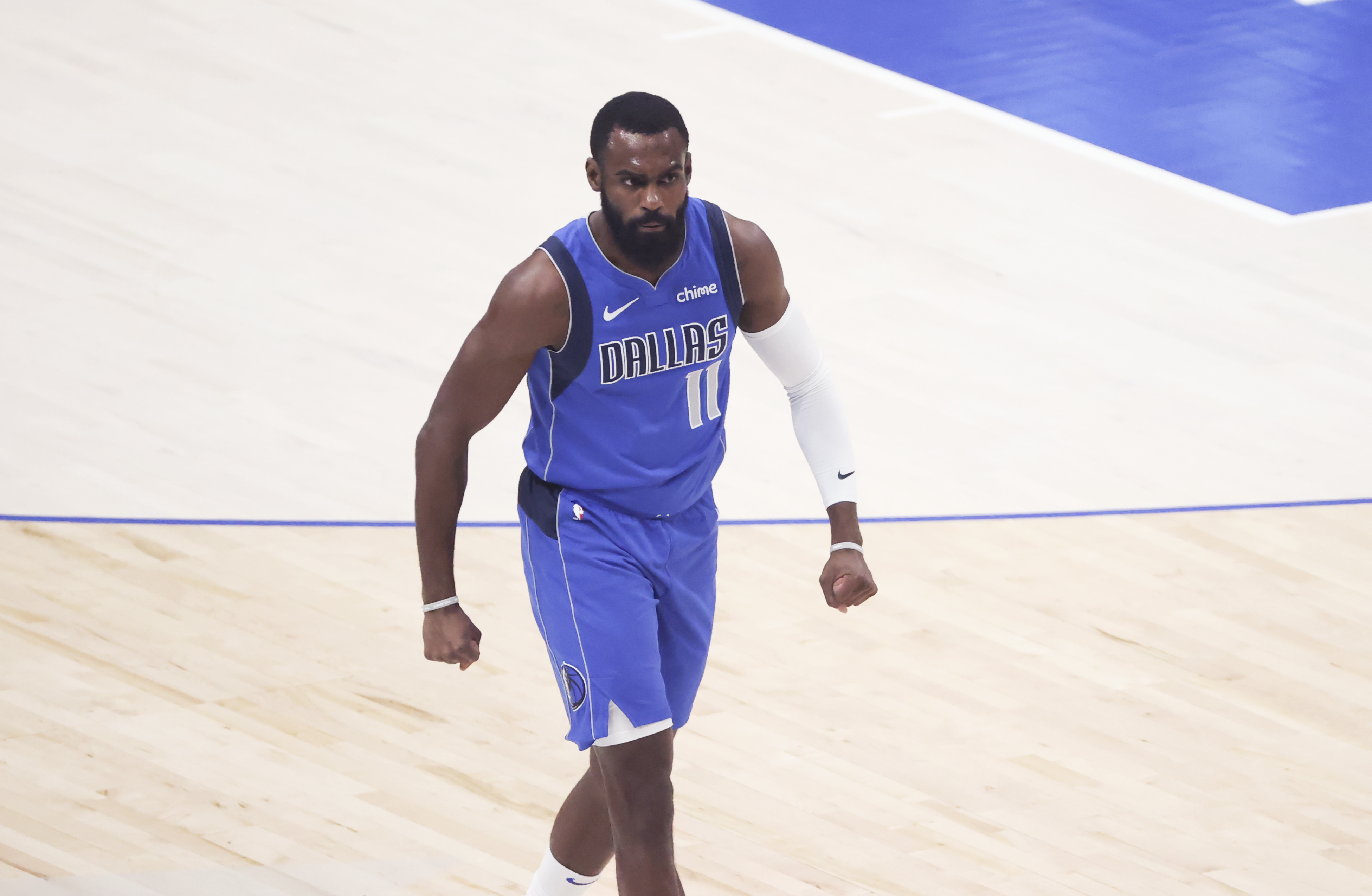 Deal: 4 years, $72 million

Grade: B+
It's less total money than Davis Bertans or Joe Harris got last offseason from their respective teams. Hardaway Jr. is a little more dynamic than both of those players, but his new pact with the Mavericks is a good deal for all parties involved. Hardaway may not be the shooter that Harris is, but he keeps improving (he connected on 39.1 percent from beyond the arc last season) and his ability to space the floor for Dallas is indispensable with Luka Doncic running the show. 
Andre Drummond - Philadelphia 76ers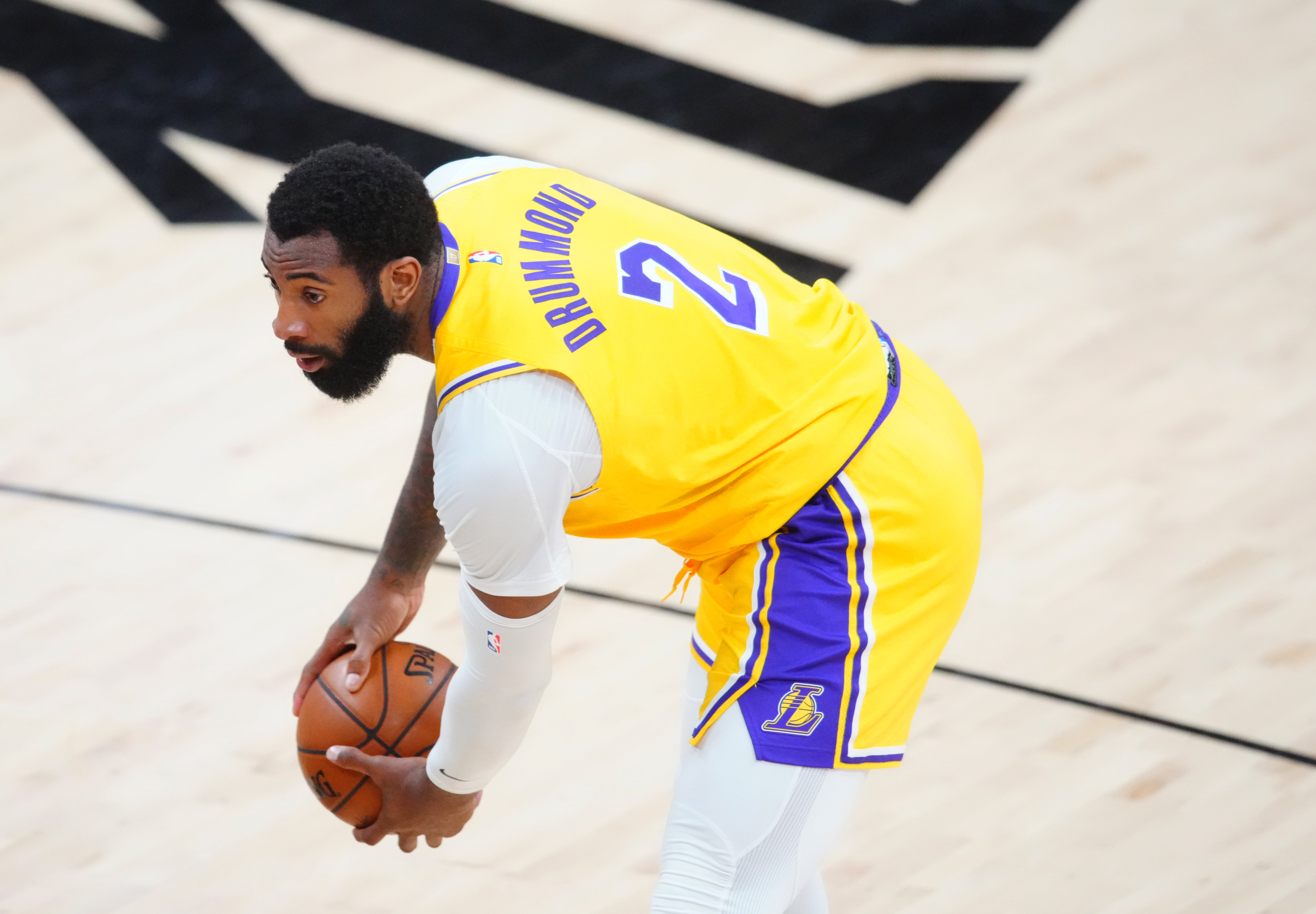 Deal: 1 year, TBD

Grade: C+
The Sixers had a hole to fill after losing backup big Dwight Howard to the Lakers and the Sixers settled on Andre Drummond, the former Laker, to serve as the option behind Joel Embiid. He'll rebound, he'll probably find a way to score double-digits if given enough minutes, and he'll start when Embiid is invariably injured. But it probably isn't the best fit, Drummond previously had a rivalry with Embiid, and this is not the deal the center envisioned securing in free agency when he was bought out by the Cavaliers this past winter. Drummond was supposed to attach himself to a contender, prove he's not an antiquated big who struggles to fit in today's modern NBA, and then earn a big deal as a starter someplace else in the summer. It's a reminder that your best laid plans don't always work out, but maybe the Sixers just snagged an extra motivated Drummond for what figures to be one of Philly's exceptions. 
Duncan Robinson - Miami Heat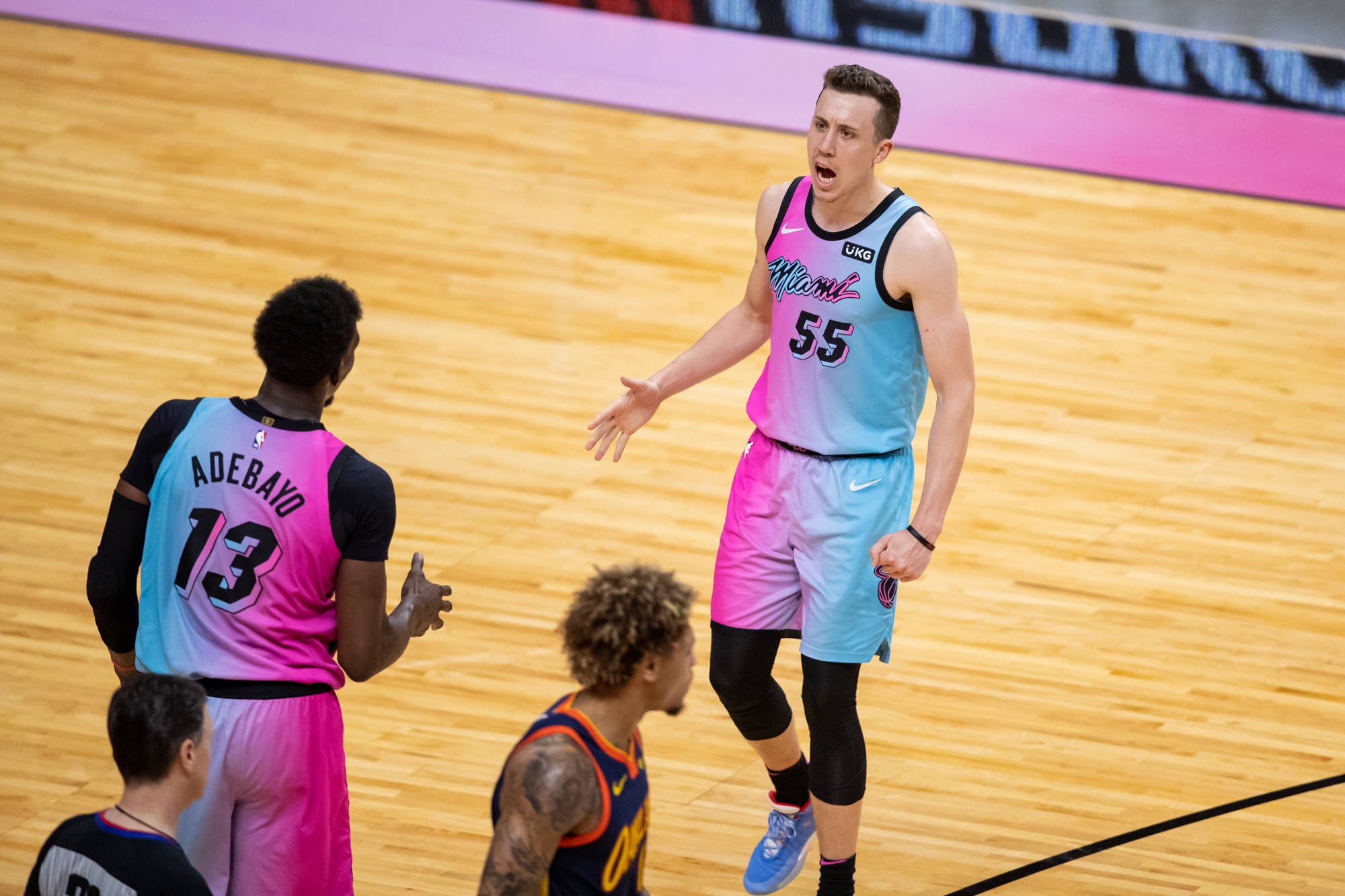 Deal: 5 years, $90 million

Grade: C+
Well, the Heat sure are busy. After acquiring Kyle Lowry and signing Jimmy Butler to huge extension, Miami struck a deal with sharpshooter Duncan Robinson on a $90 million deal over five years. While Robinson plays a huge role for the Heat, that sure is a lot of money for a specialist. But hey, we can't hate on it. Get paid, Duncan. 
Derrick Rose - New York Knicks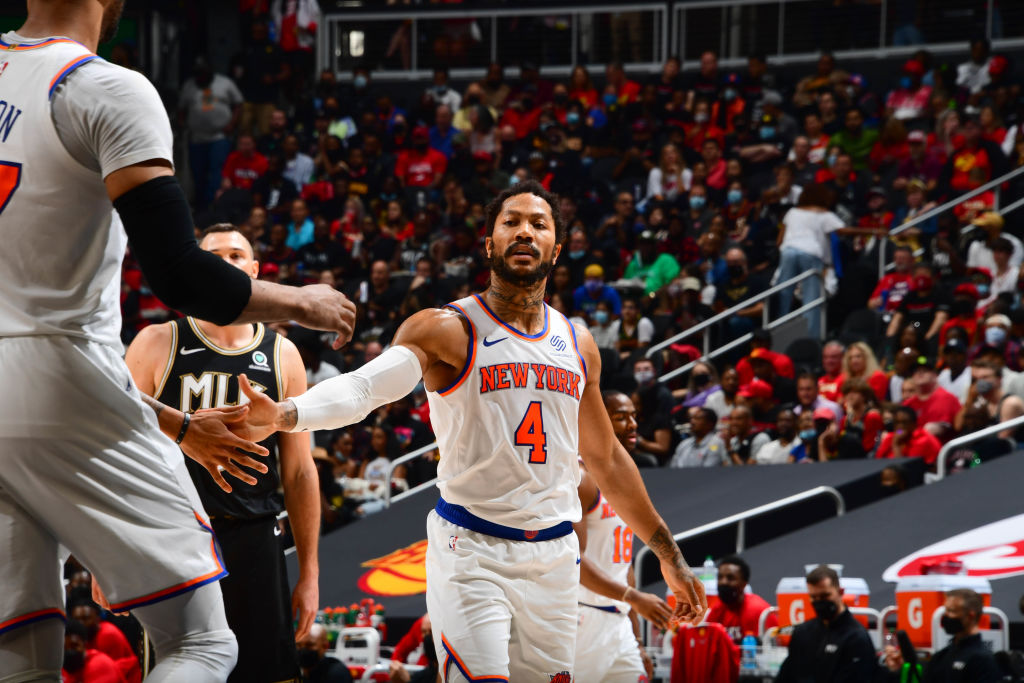 Deal: 3 years, $43 million

Grade: B+
Derrick Rose's second stint with the Knicks was a good one after he was reunited with coach Tom Thibodeau in February. When he was available, Rose was excellent (mostly off the bench) and proved to be a spark plug for the Knicks during their unexpected run to the postseason. As long as he stays healthy and his knee doesn't give him trouble this is beyond reasonable money for a high-impact player who played 26.8 minutes a night for New York and averaged 14.9 points per. Rose could start or come off the bench. For the sake of preservation over an 82-game season and at age 33 this upcoming campaign, playing the role of sixth man might be better.
Alex Caruso - Chicago Bulls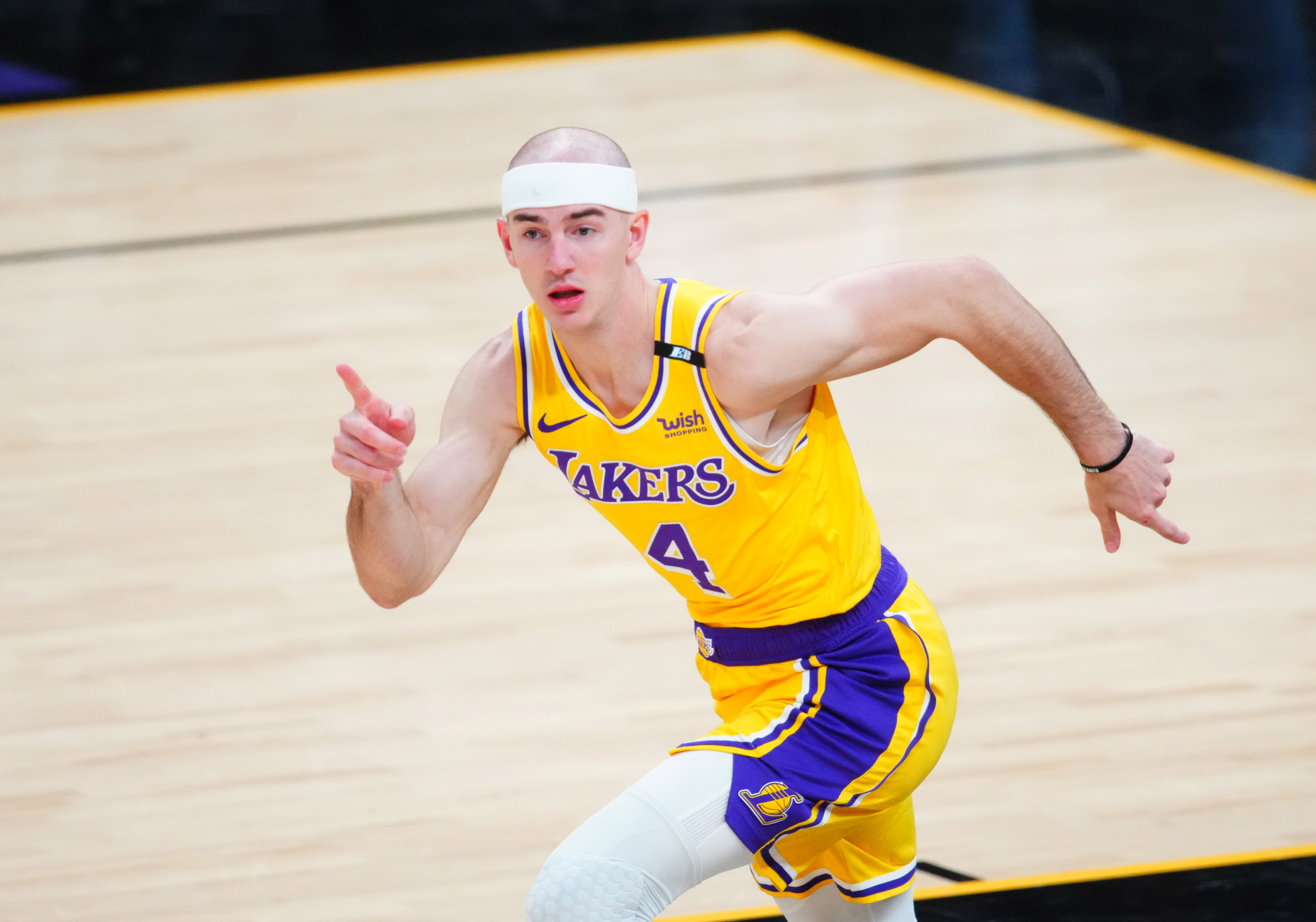 Deal: 4 year, $37 million

Grade: B+
The Lakers are going to miss Alex Caruso and the energy he brings off the bench. Paying over $9 million a year for a guy who only averaged 6.4 points per game last season might sound like a reach, but Caruso is one of the best perimeter defenders, he's great in transition, and hit 40.1 percent of his attempts from three last season. Caruso significantly upgrades the Bulls' bench. 
Blake Griffin - Brooklyn Nets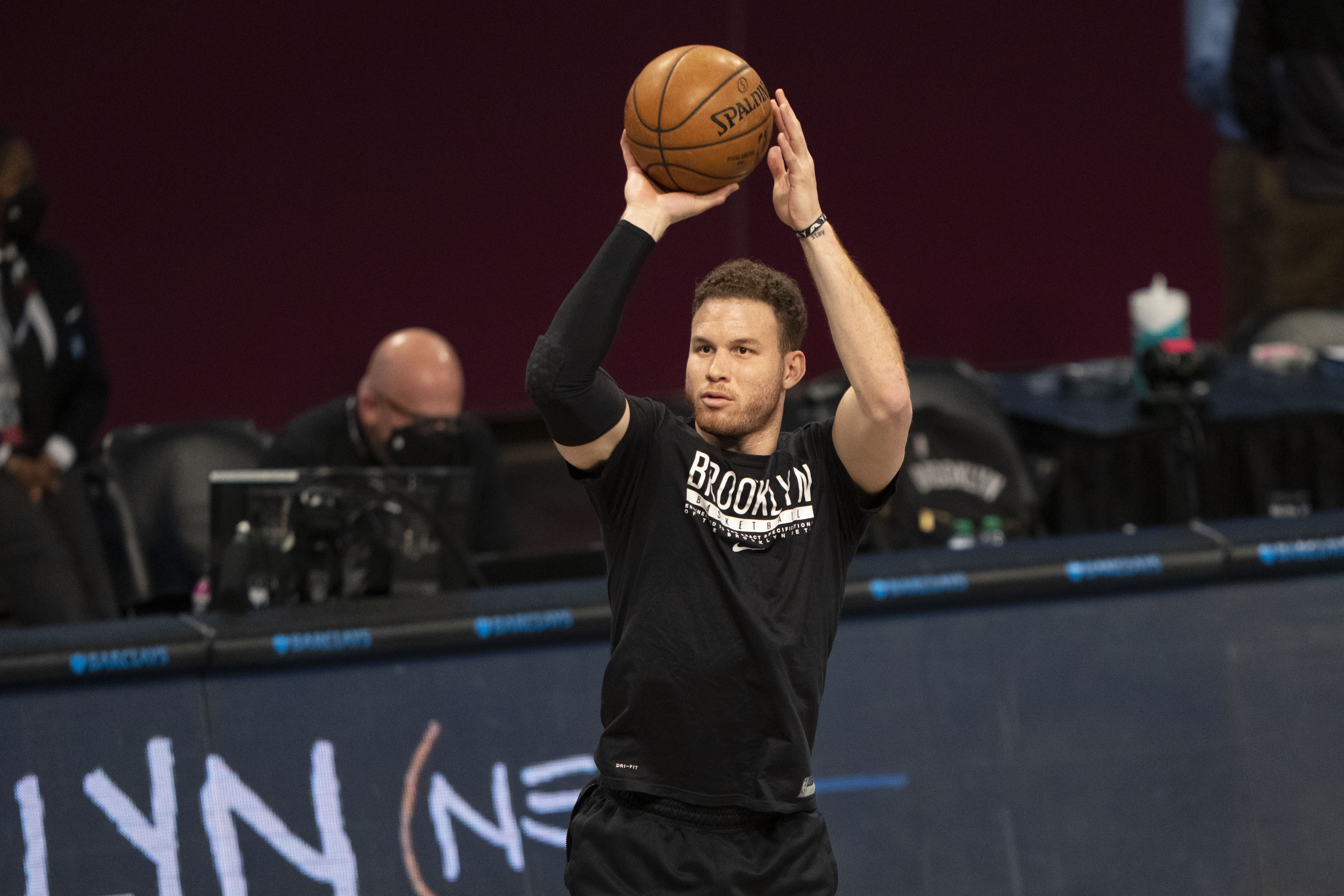 Deal: 1 year, TBD

Grade: A-
After giving back a lot of money to get the hell out of Detroit, Blake Griffin enjoyed a successful stint with the Nets and carved out a nice role for himself in Brooklyn, averaging 10.0 points per over 26 games (10 starts) in the regular season before starting every game in the playoffs. We don't know the dollar amount yet, but it's widely expected Griffin is returning on a minimum contract. Can't knock that hustle, especially after the Nets watched Jeff Green sign with the Celtics. 
Jarrett Allen - Cleveland Cavaliers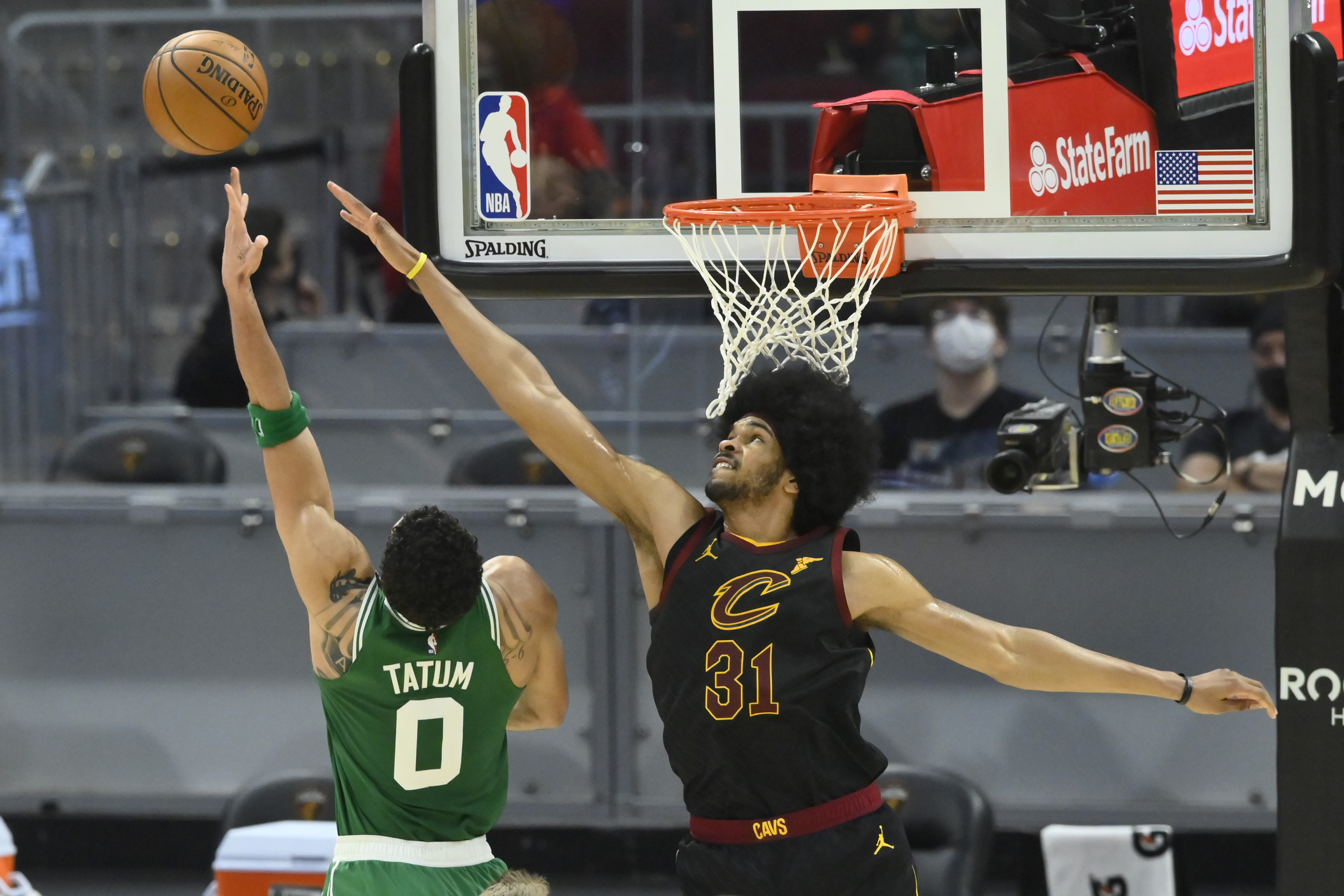 Deal: 5 years, $100 million

Grade: B
The Cavaliers acquired Jarrett Allen as part of the massive James Harden deal this past January and while the money seems gigantic for a center who's still a work in progress, especially offensively, Allen's high ceiling makes this deal easily palatable for Cleveland. Plus, pairing him next to the No. 3 pick in July's draft, Evan Mobley, for the next few seasons should easily give the Cavaliers one of the defensive frontcourts in the NBA. 
Norman Powell - Portland Trail Blazers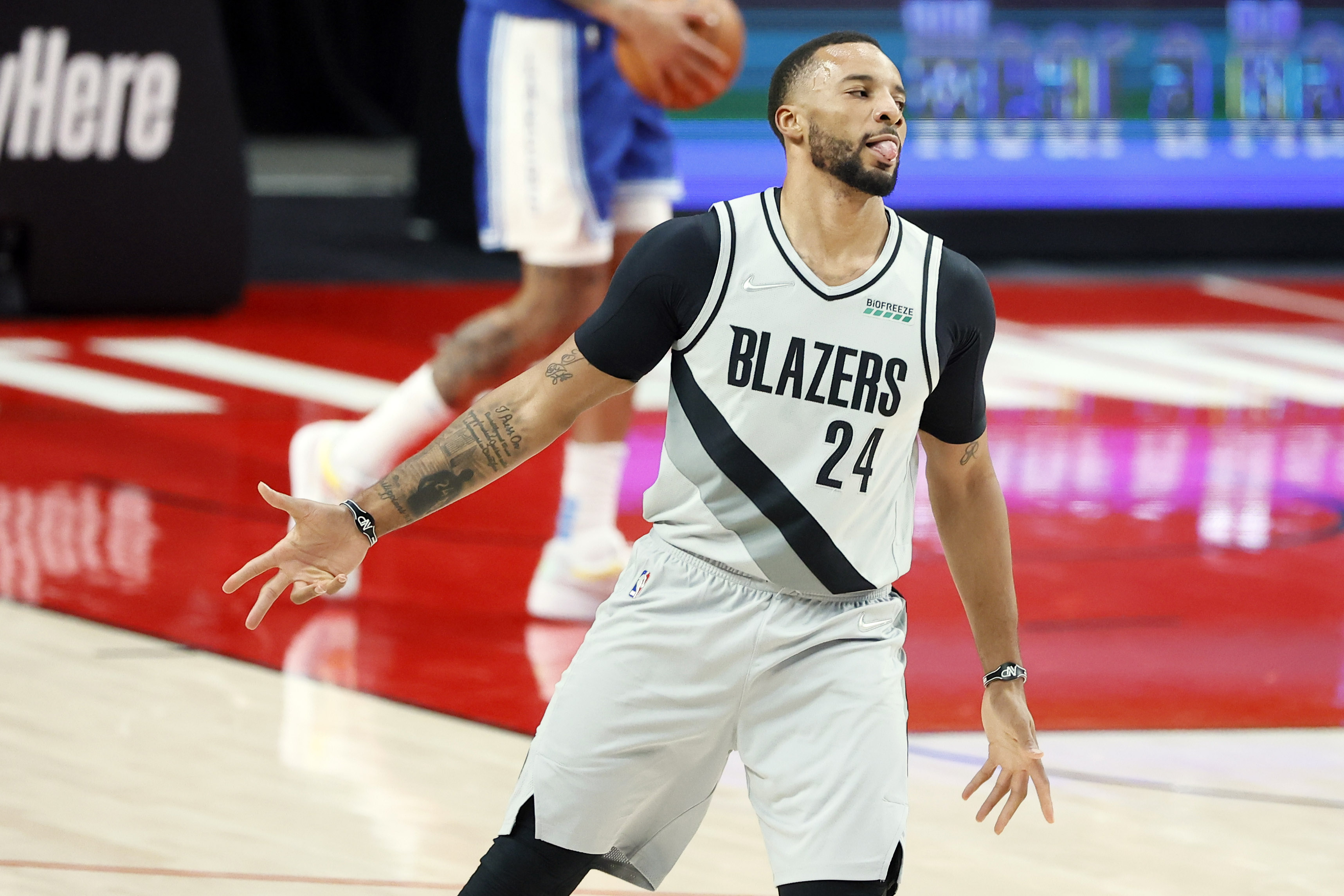 Deal: 5 years, $90 million

Grade: B
Some will balk at the grade because it looks like a lot of money for a guy that isn't too familiar to most fans, but Powell has made himself into nearly a 20 points per night scorer (18.6 PPG between Toronto and Portland last season) and he started every game after was traded to the Blazers. Bottom line in today's NBA: If you can pour in 20 a night you're going to be paid a lot of money. It would've been disastrous for the Blazers to lose Powell's offensive prowess considering it gave up Gary Trent Jr. to acquire him mid-season and the Blazers wouldn't have been able to replace his production via another free agent since they were allowed to go above and beyond the cap thanks to owning Powell's Bird rights. While this signing doesn't mean Damian Lillard is all of a sudden fully committed to sticking it out in Portland, but it absolutely doesn't hurt. 
Cameron Payne - Phoenix Suns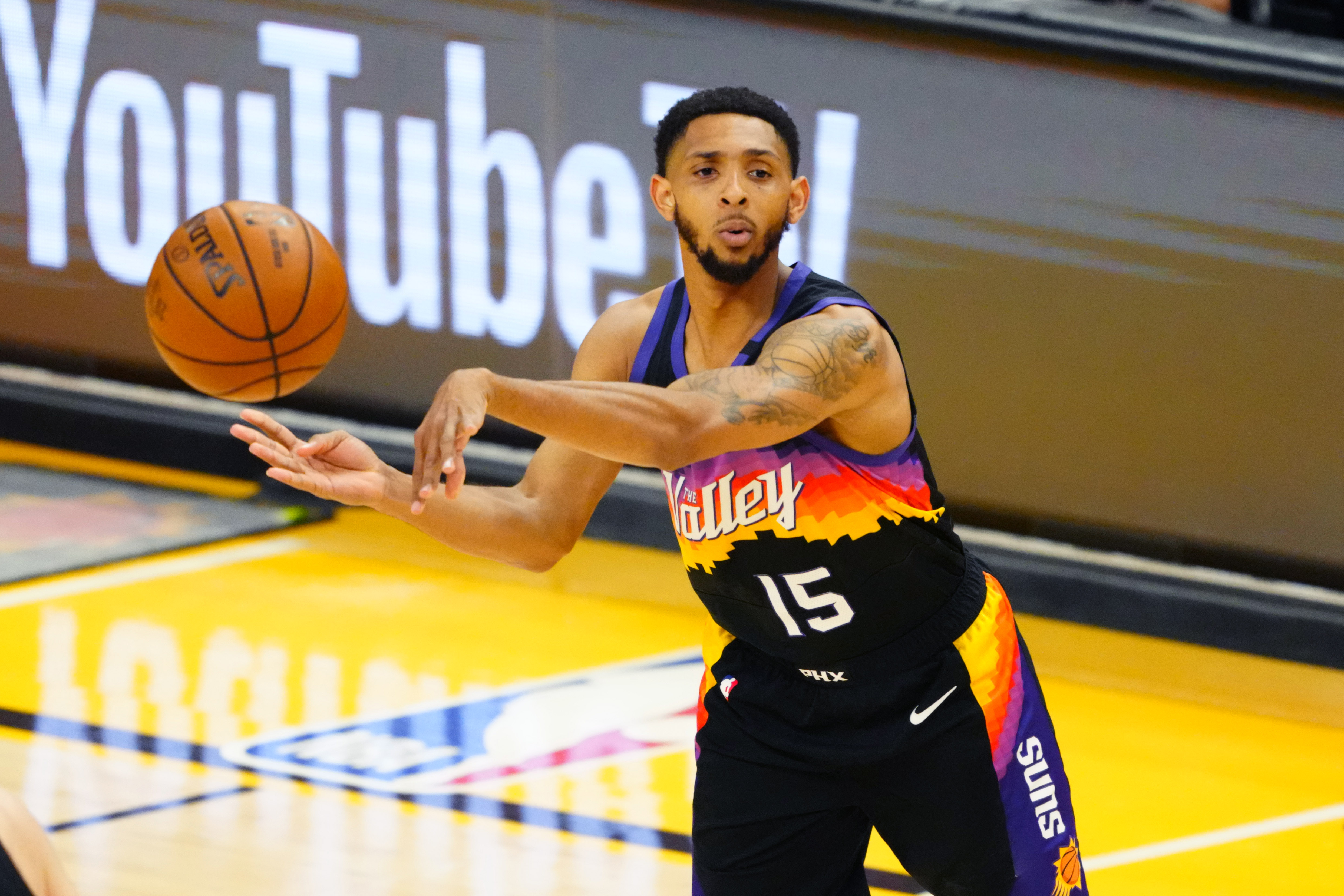 Deal: 3 years, $19 million

Grade: A-
After a breakout performance in the Western Conference Finals when Chris Paul was out thanks to health and safety protocols, we all knew Cameron Payne was going to get a significant bump from the $2 million he made this past season. Apparently the Suns didn't want to let the 26-year-old go anywhere else and Phoenix should be happy it wrapped up a reliable and rapidly improving shooter/playmaker who can get hot real quick off the bench. 
Will Barton - Denver Nuggets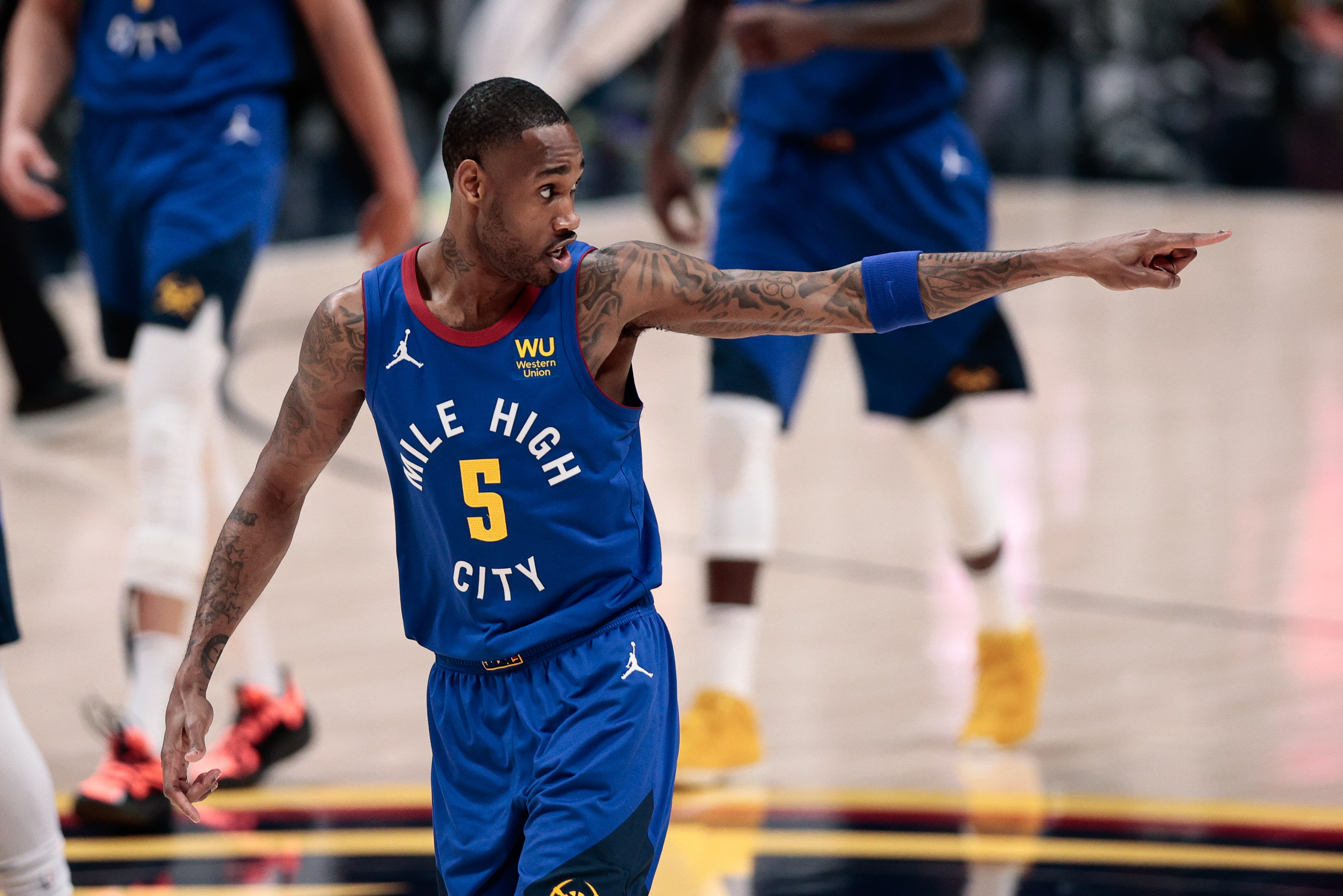 Deal: 2 years, $32 million

Grade: B
Will Barton has become an indispensible player for the Nuggets in the backcourt—his presence was missed down the stretch of the season and in the playoffs. Remember, there's no Jamal Murray next year as he nurses that torn ACL so it was imperative the Nuggest bring back Barton on a slight bump in salary. The Nuggets are on the verge of having three players on max deals (Murray and Nikola Jokic with Michael Porter Jr. now eligible) so re-upping with one of their own was huge. 
Bobby Portis - Milwaukee Bucks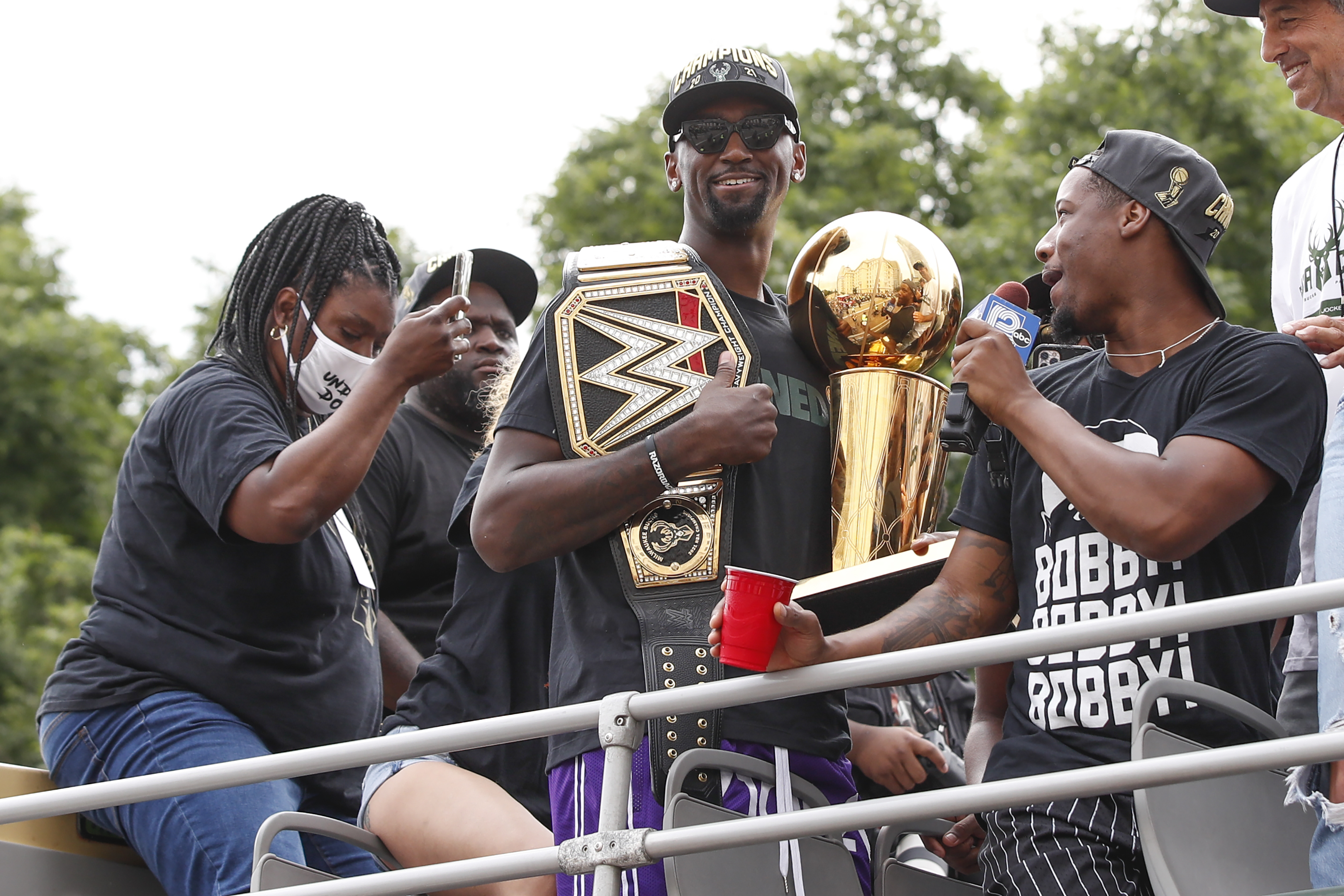 Deal: 2 years, $9 million

Grade: A
After helping the Bucks win a title, Bobby Portis probably could've sought out a bigger deal elsewhere after he proved to be an extremely valuable backup on a championship squad—he balled way above his paygrade in the Eastern Conference Finals and NBA Finals. But Portis said Milwaukee felt like home, Bucks' faithful embraced his energy off the bench, and he really didn't want to go anywhere else if they could make things works. It's a great deal for the Bucks and give credit to Portis for choosing happiness over money. 
PJ Tucker - Miami Heat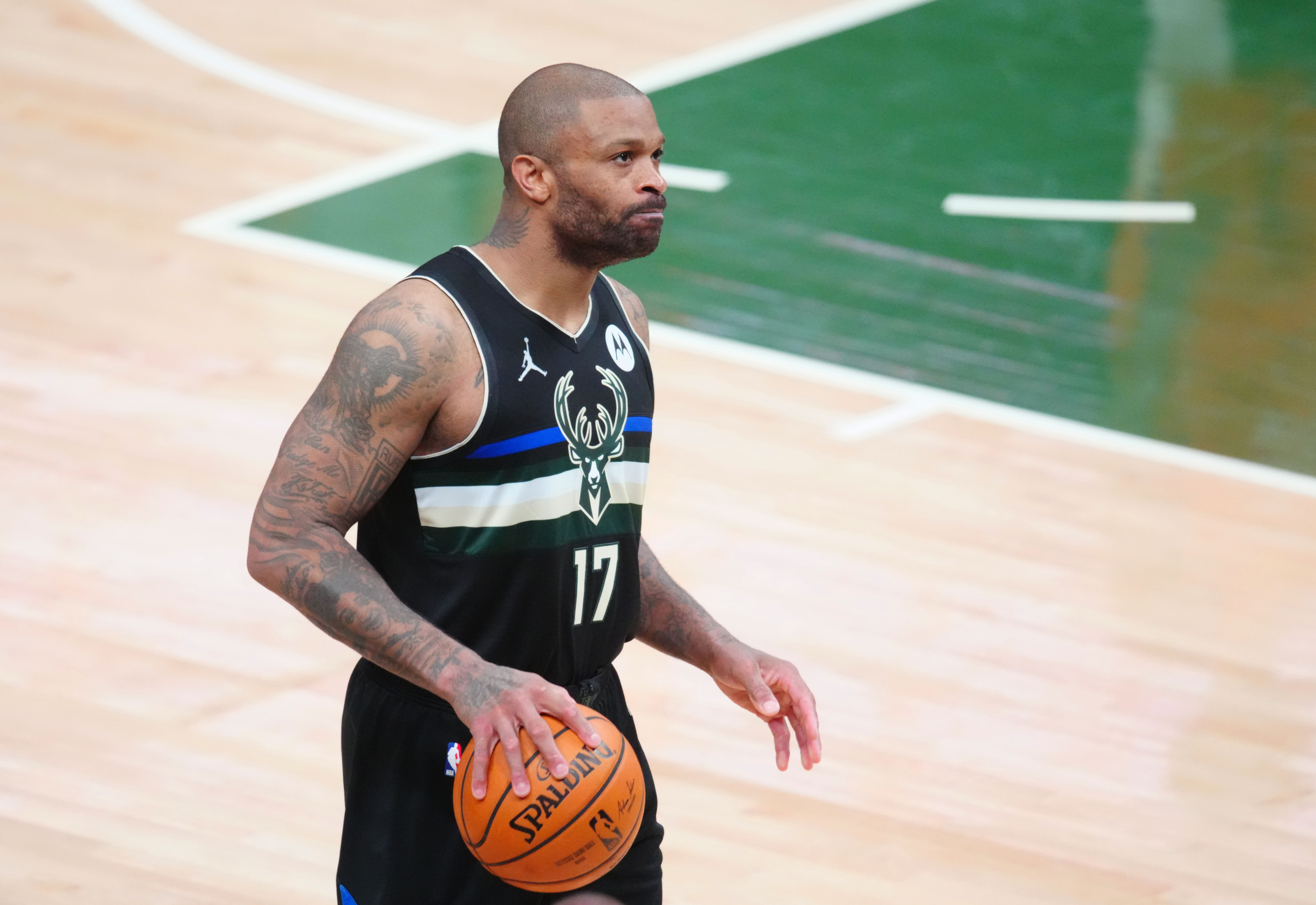 Deal: 2 years, $15 million

Grade: A-
The 36-year-old PJ Tucker is on the decline—his numbers with Houston and Milwaukee this past season prove that. But if you need someone to defend multiple positions, take on the tough assignments without any issues, and hit some corner threes while rebounding then Tucker is a pretty good option for the reasonable dollars the Heat spent to snatch him. The second year of the deal features a player option. The grade gets a boost since Miami subtracts from Milwaukee. The Bucks should've had no issue bringing back Tucker since it had his Bird rights. 
Devonte' Graham - New Orleans Pelicans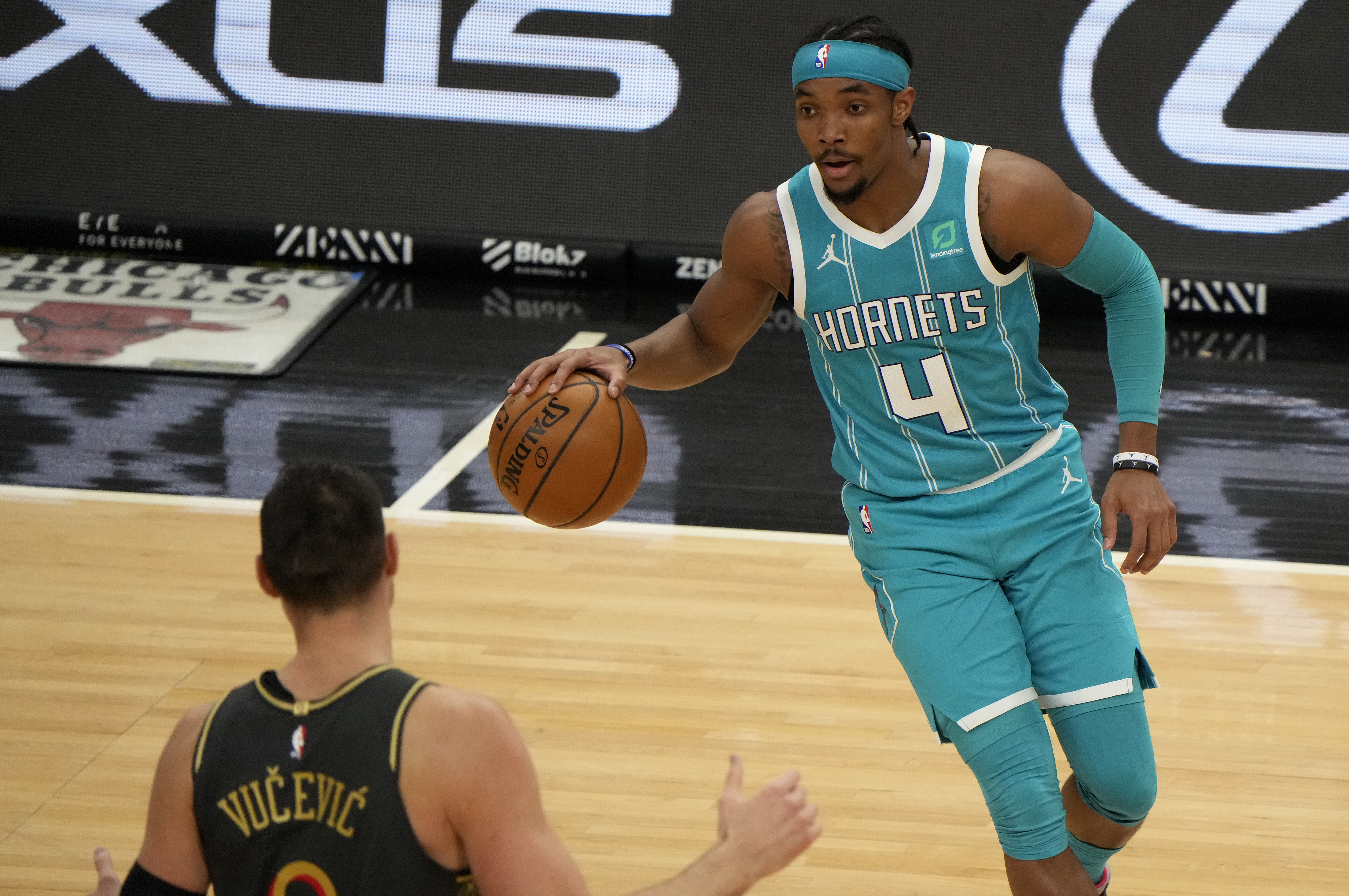 Deal: 4 years, $47 million

Grade: D
A restricted free agent, Devonte' Graham cost New Orleans a first-round selection so he better produce for the Pelicans. New Orleans needed to add a shooter after losing Lonzo Ball and Graham was one of the better ones available. Knocking down 37.6 percent of his attempts from three for his career, Graham isn't a lights out shooter, but he instantly becomes the Pelicans' second best deep threat behind Brandon Ingram. The first-rounder being sent to Charlotte is lottery protected in 2022. Again, Graham better ball otherwise it's a massive overpay. 
Nicolas Batum - Los Angeles Clippers
Deal: 2 years, TBD

Grade: B
Once considered among the most overpaid players in the league when he was in Charlotte, Nicolas Batum resurrected his career and found a nice fit with the Clippers last season. He did a little bit of everything while starting 38 of the 67 games he appeared in and hitting 40.4 percent of his attempts from three. Yeah, we're still waiting to hear how much the Clippers shelled out to keep Batum so we'll stick with a B grade for now. Notably, reports out of LA indicate the Clippers did not use the taxpayer mid-level exception ($5.9 million) to retain Batum.
Richaun Holmes - Sacramento Kings
Deal: 4 years, $55 million

Grade: B-
For a productive, starting center in the NBA, that's not ridiculous money. Richaun Holmes isn't the defensive presence you'd love to have for your big man—then again, the Kings as a whole are a woefully inept defensive squad—but he's steadily improved over his six seasons and made some nice strides since arriving in Sacramento in 2019. A good, but not great re-signing. I guess the best thing we can say about it is there were much more perplexing contracts handed out around the league.
Otto Porter Jr. - Golden State Warriors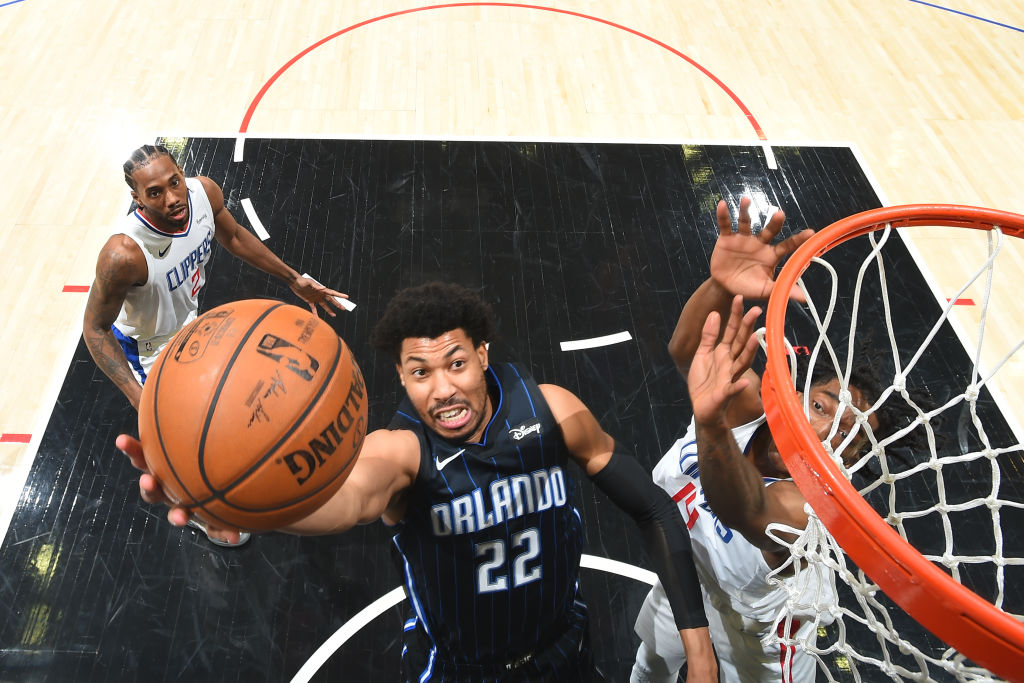 Deal: 1 year, TBD

Grade: B+
Shoot from the wing and defend multiple positions while doing it on a minimum contract. There's no reason not to praise the Warriors for snatching up Otto Porter Jr. for peanuts. 
Rudy Gay - Utah Jazz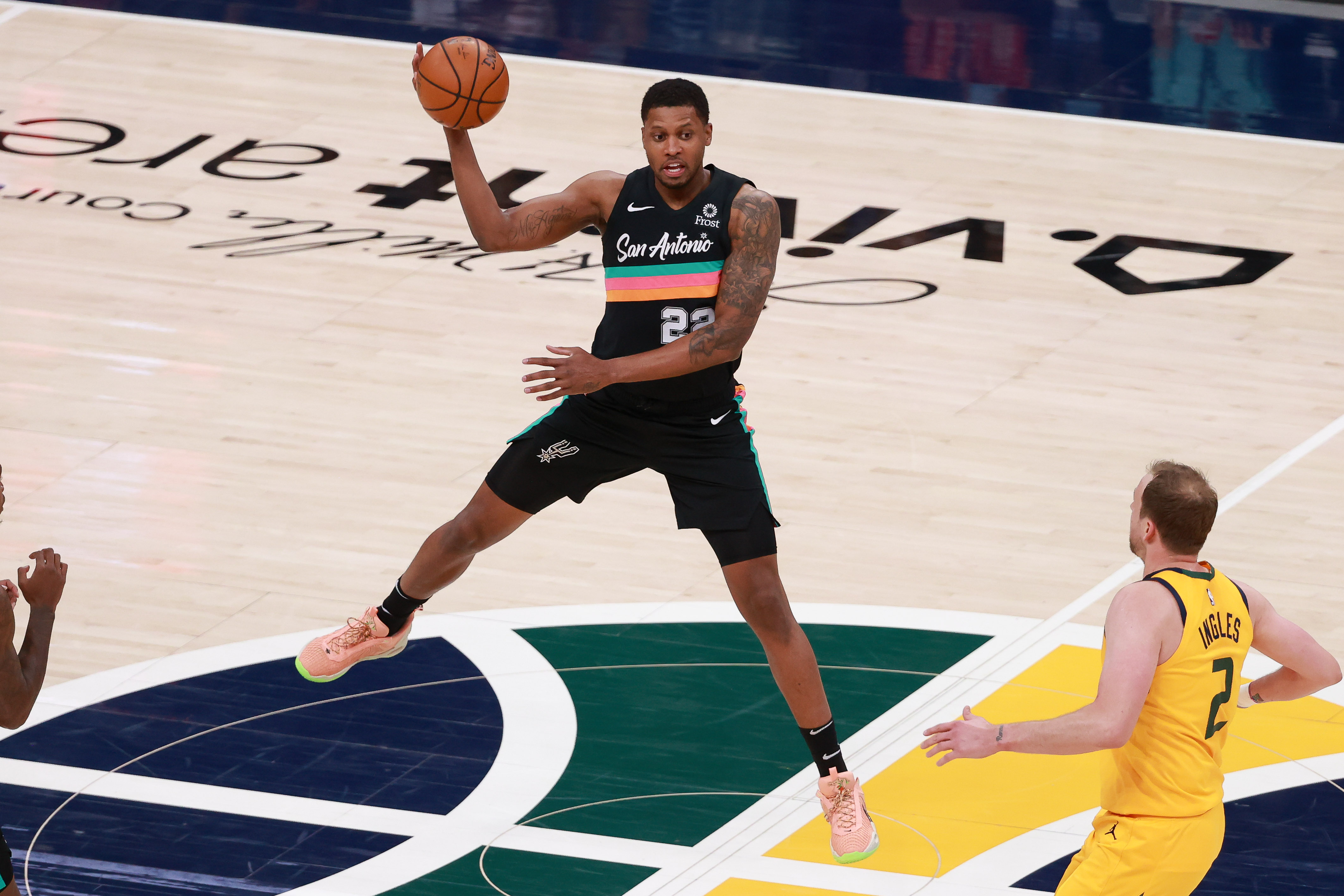 Deal: 2 years, $12 million

Grade: B
The Jazz offered the former Spurs forward the mid-level exception they had at their disposal and Gay, at 34 years old and entering his 16th year in the NBA, obviously accepted. He fits a need of frontcourt depth with one of the Western Coneference's top teams.  
Patty Mills - Brooklyn Nets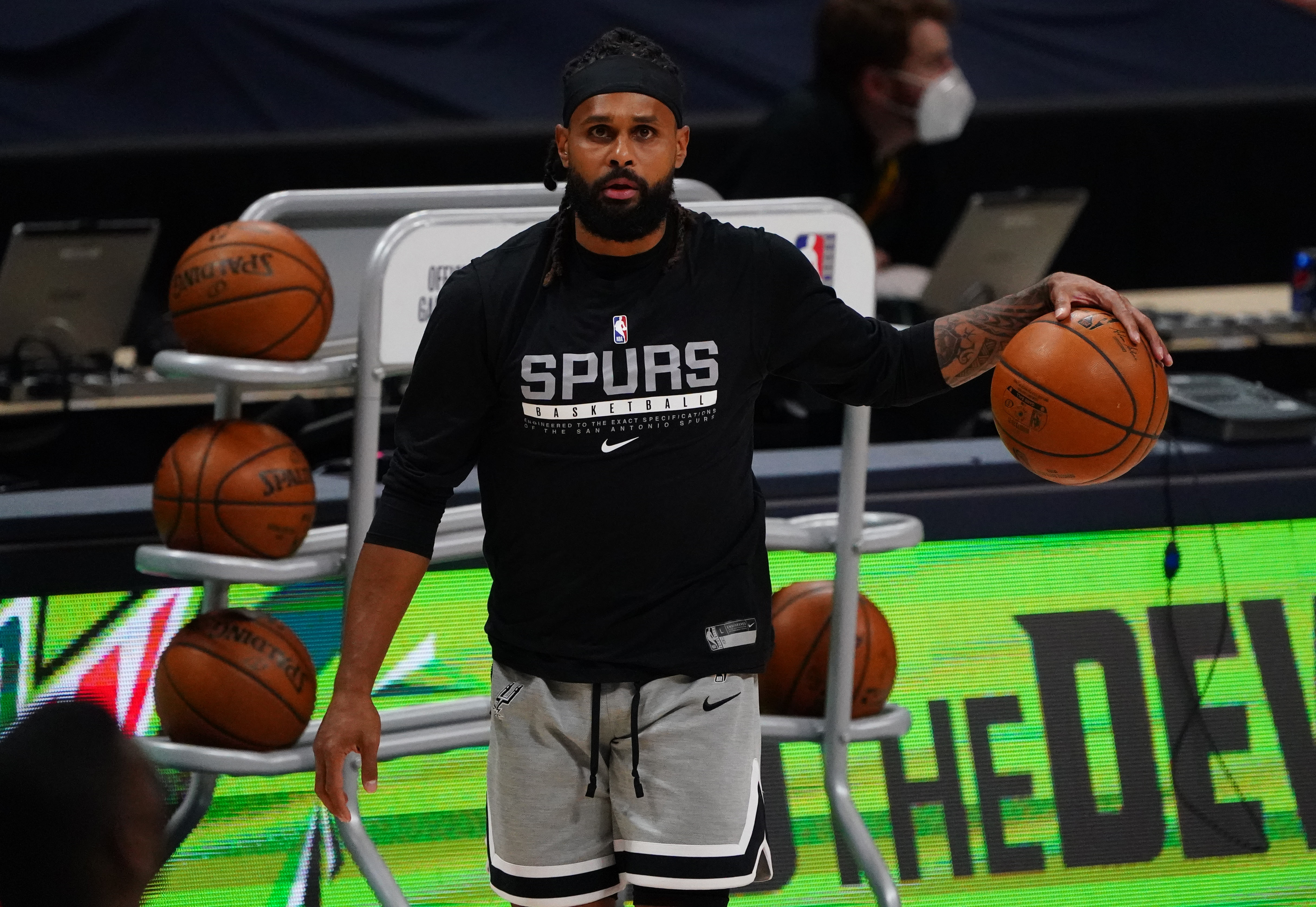 Deal: 2 years, $12 million

Grade: A
The Nets picked up a very steady point guard to serve as James Harden's backup and reportedly beat out other contenders for his services. Excellent addition by Brooklyn.  
Carmelo Anthony - Los Angeles Lakers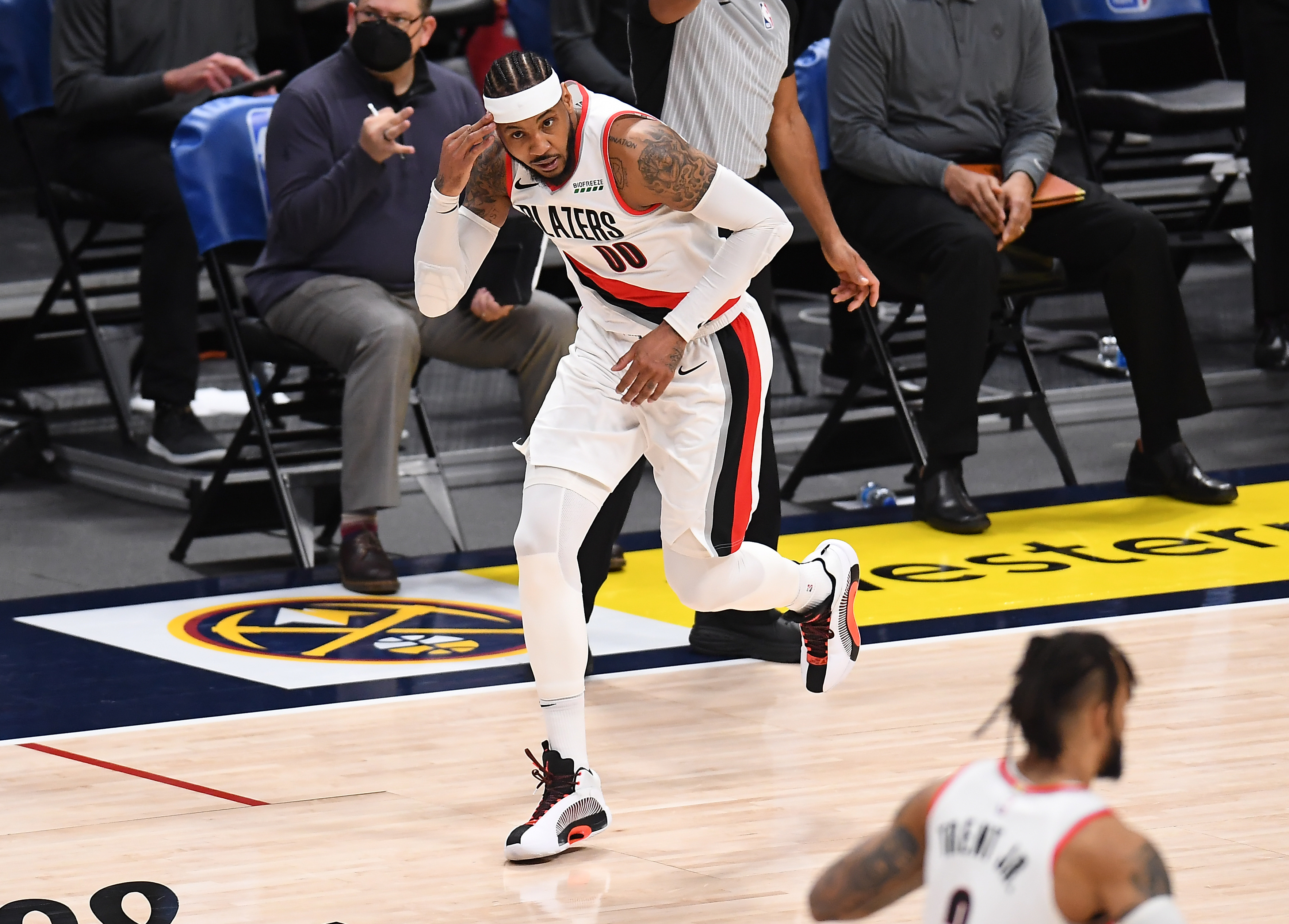 Deal: 1 year, TBD

Grade: A-
Low risk, high reward move for the Lakers as they fill out the roster almost exclusively with guys who are allergic to defense and over 30. Carmelo Anthony skews extra old at age 37, but he can still get buckets off the bench in spurts and it'll be fun to finally see him team up with his banana boat brother, LeBron James, in Year 19. 
Kemba Walker - New York Knicks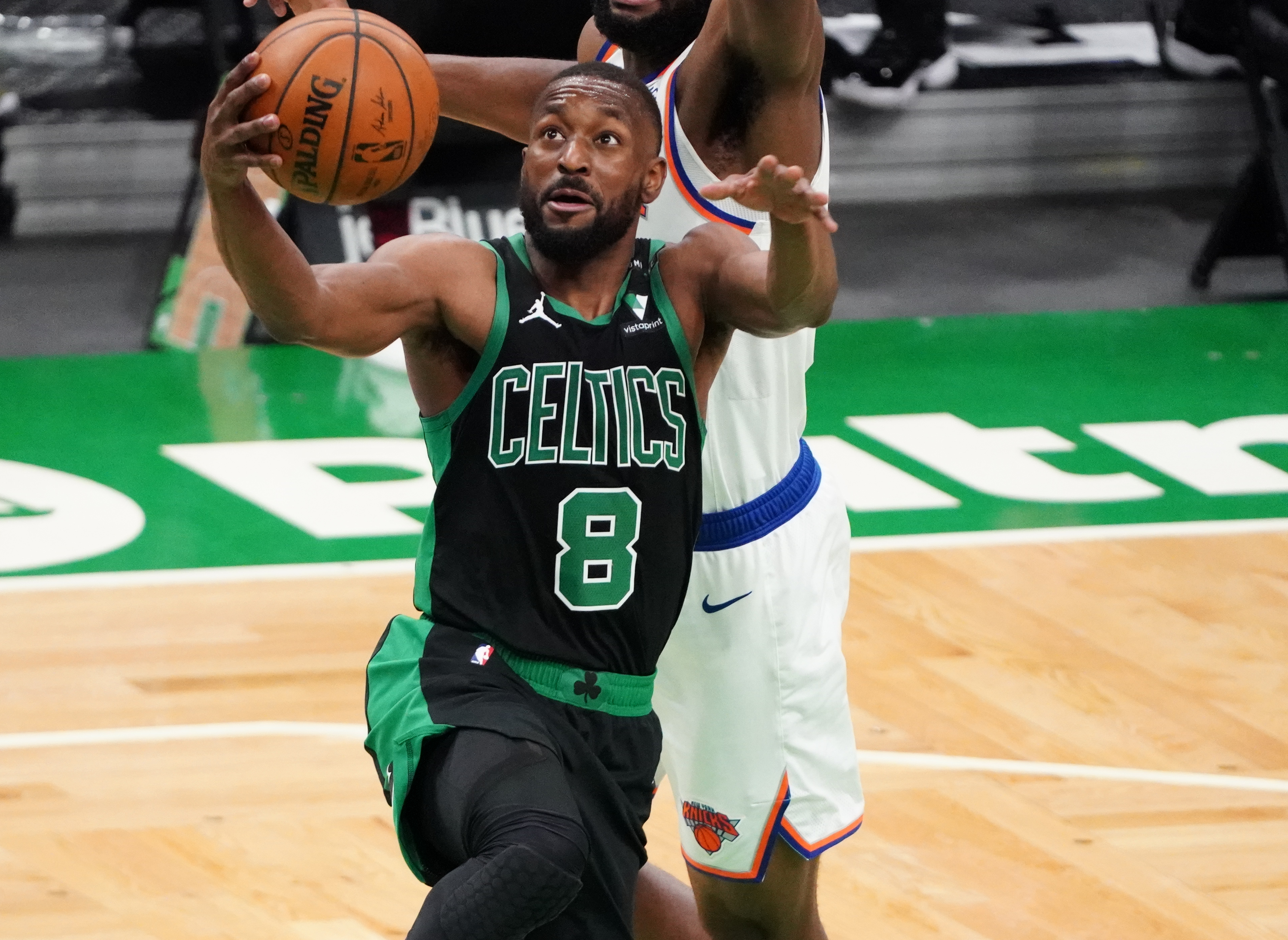 Deal: TBD

Grade: A- 
It doesn't deserve an A because we all know Kemba Walker's knee issues aren't going away, but kudos to the Knicks' front office for quickly snatching up the point guard, who immediately slots into the starting lineup, for reasonable money (reportedly around $8 million a season) upon a buyout from the Thunder. Walker ain't what he used to be, but he's a massive upgrade over what New York had been running out there to orchestrate the offense for what feels like forever. I'm sure Walker, a Bronx native, is pretty damn ecstatic to be playing at Madison Square Garden on a nightly basis. 
Lou Williams - Atlanta Hawks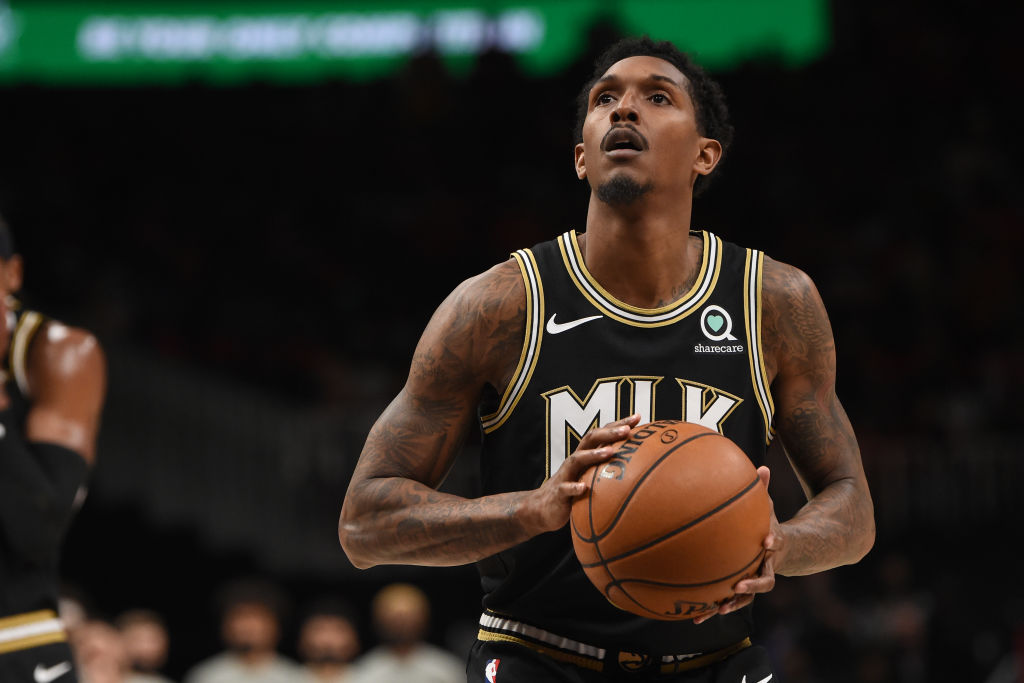 Deal: 1 year, $5 million

Grade: A-
Absolutely nothing to knock about Atlanta bring back Lemon Pepper Lou for cheap on a one-year deal. I thought Williams might get a little more money coming off some solid performances filling in the for the injured Trae Young in the Eastern Conference Finals, but let's remember that he is 34 years old, he's entering his 17th season, and his minutes and numbers declined last season. All that being said, he's still a steady presence off the bench and Williams gets to stay home and make more visits to his favorite take-out establishment. Magic City, rejoice. 
Kelly Oubre Jr. - Charlotte Hornets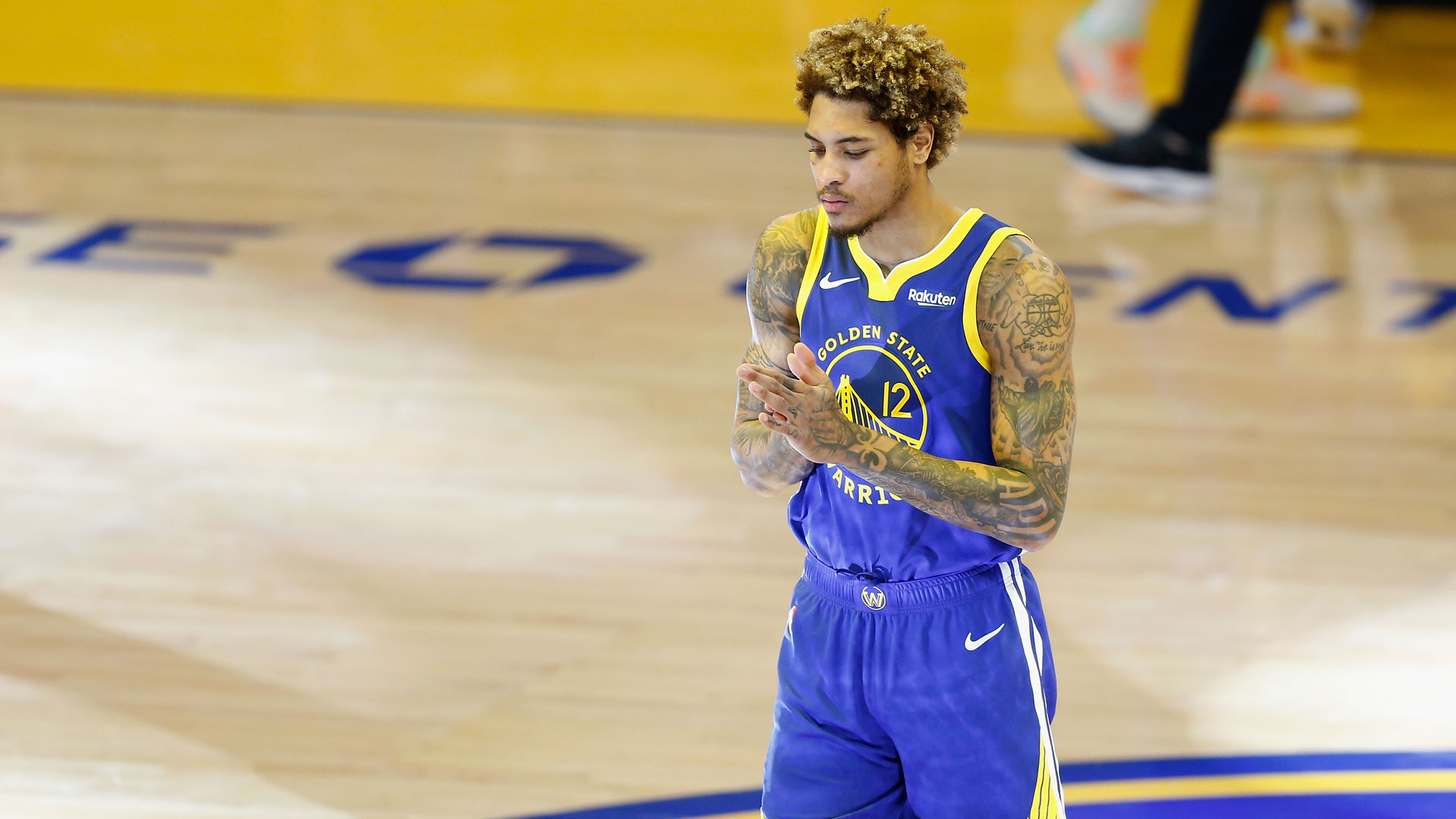 Deal: 2 years, $26 million

Grade: B-
Might come off as a slightly weird fit in Charlotte. On the other hand, why shouldn't the Hornets take a chance adding Oubre on the wing? While there are holes in his game, I can do a much easier job talking up Oubre than I can talking him down. Yeah, he got off to that brutal start shooting from deep last season with Golden State and his overall numbers from the field weren't great, but he improved as the season wore on (before a wrist injury shut him down), he's an athlete who will rebound at small forward, he's great finishing at the rim, he can defend a little, and is still only 25 years old. He's a versatile addition for Charlotte.