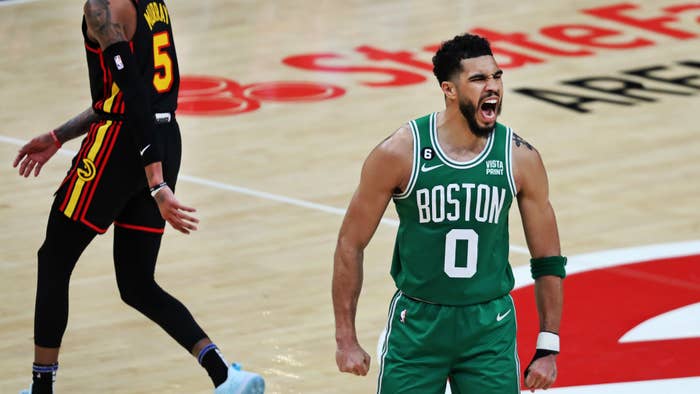 Stomps to the chest, shots to the groin and significant injuries overshadowed an exciting week of playoff basketball last week. That includes Russell Westbrook's reemergence and the Knickerbockers of New York's 3-1 series lead over the Cleveland Cavaliers, which, in typical Knicks fan fashion, resulted in them shutting down Fashion Avenue for an impromptu "championship" parade.  
We'd love to wax poetic about the Sacramento Kings/Golden State Warriors series, but X's and O's would take a backseat to Draymond Green using Domantas Sabonis' chest as a launching pad in Game 2, which rightfully led to an ejection but questionably led to a Game 3 suspension due to Dray's "history of unsportsmanlike acts." Juxtapose that reasoning with justifying not ejecting Philadelphia 76ers' big man, Joel Embiid, for kicking Brooklyn Nets' Nic Claxton in the groin—only receiving a Flagrant 1—but tossing James Harden out in the same game for using Royce O'Neale nether region as target practice. The same thing for Memphis Grizzlies' Dillon Brooks, who talked so much shit about wanting to face LeBron James and the Los Angeles Lakers, he couldn't help himself and showed his competitive spirit to the King and was booted for his troubles.
The next CBA should mandate protective cups to be worn.
Inconsistent officiating aside, the injury bug bit some notable players in the tuchus, really affecting the outcome of the first-round matchups. The Los Angeles Clippers are down bad, not only being down 3-1 to the Phoenix Suns but with Kawhi Leonard sitting out Game 3 and 4 (and more likely beyond) with a knee injury, joining Paul George, who hasn't played a minute of playoff ball. The Milwaukee Bucks are behind in their series with the Miami Heat mainly due to Giannis Antetokounmpo's lower back injury, which had his sitting out Games 2 and 3 and questionable for Game 4. And Joel Embiid is on the mend with a sprained knee. Maybe all his ridiculous flopping during the Sixers' sweep of the Nets (a series where he and Harden combined for a putrid 38.7 percent from the field) contributed to his injury
Just a thought.
With that in mind, all these developments affected this week's rankings. Let's get this off our chest. 
Milwaukee Bucks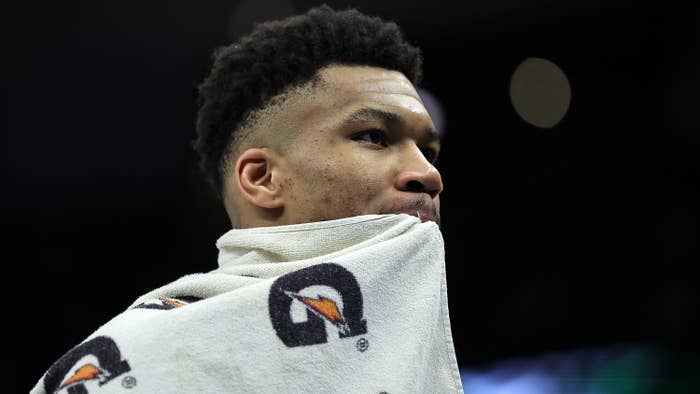 Oooooh, the Bucks came thiiiiiis close to not cracking this list. But, with the last-minute news  that Giannis Antetokounmpo is returning to the lineup in tonight's Game 4 against the Miami Heat, we couldn't in good conscious shut them out. It couldn't have come at a better time because Milwaukee can't go back to Wisconsin down 3-1 to the eight-seeded and hobbled Heat. As expected, scoring responsibilities has fallen to Khris Middleton, Jrue Holiday and, off the bench, Bobby Portis putting up 24, 19 and 14 points per game, respectively, in this physical series.
Brook Lopez, who logged 25 points on a 70 percent clip in a much-needed Game 2 win, has also stepped up in the Greek Freak's absence. But, his presence has been felt on the defensive end, specifically slowing the Heat's Bam Adebayo, who scored a series low 12 points on 4-10 shooting in a Game 3 loss in South Beach.
Giannis's return could spell the end for the lofty playoff hopes of the feisty Heat, who currently tops both offensive rating and three-point shooting categories in the postseason. It's hard to see how a team who ranked 25th in offense during the regular season continues their lights-out shooting, especially with a former Defensive Player of the Year making his dramatic return to save his team's season.  
Golden State Warriors
Phoenix Suns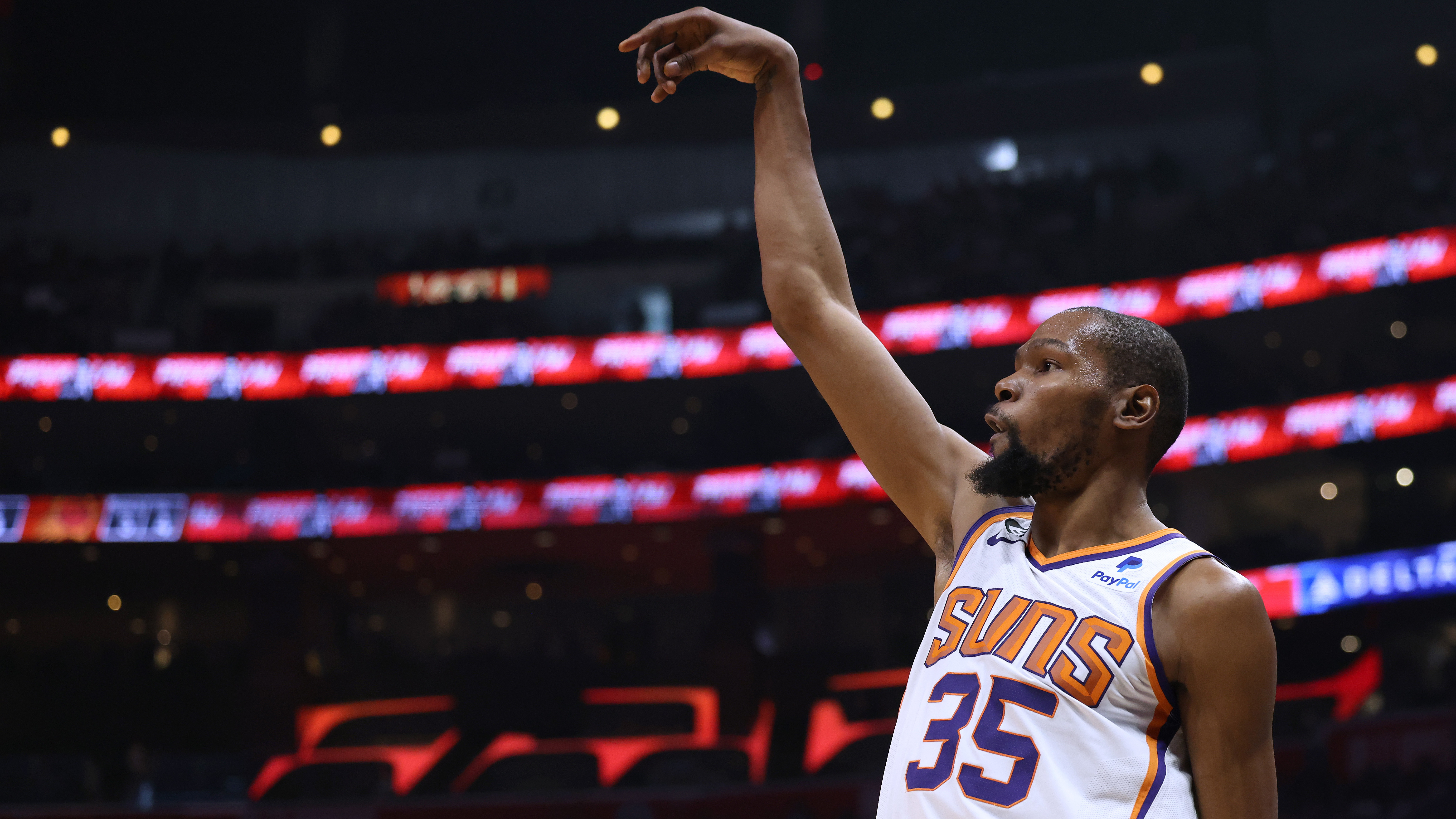 Denver Nuggets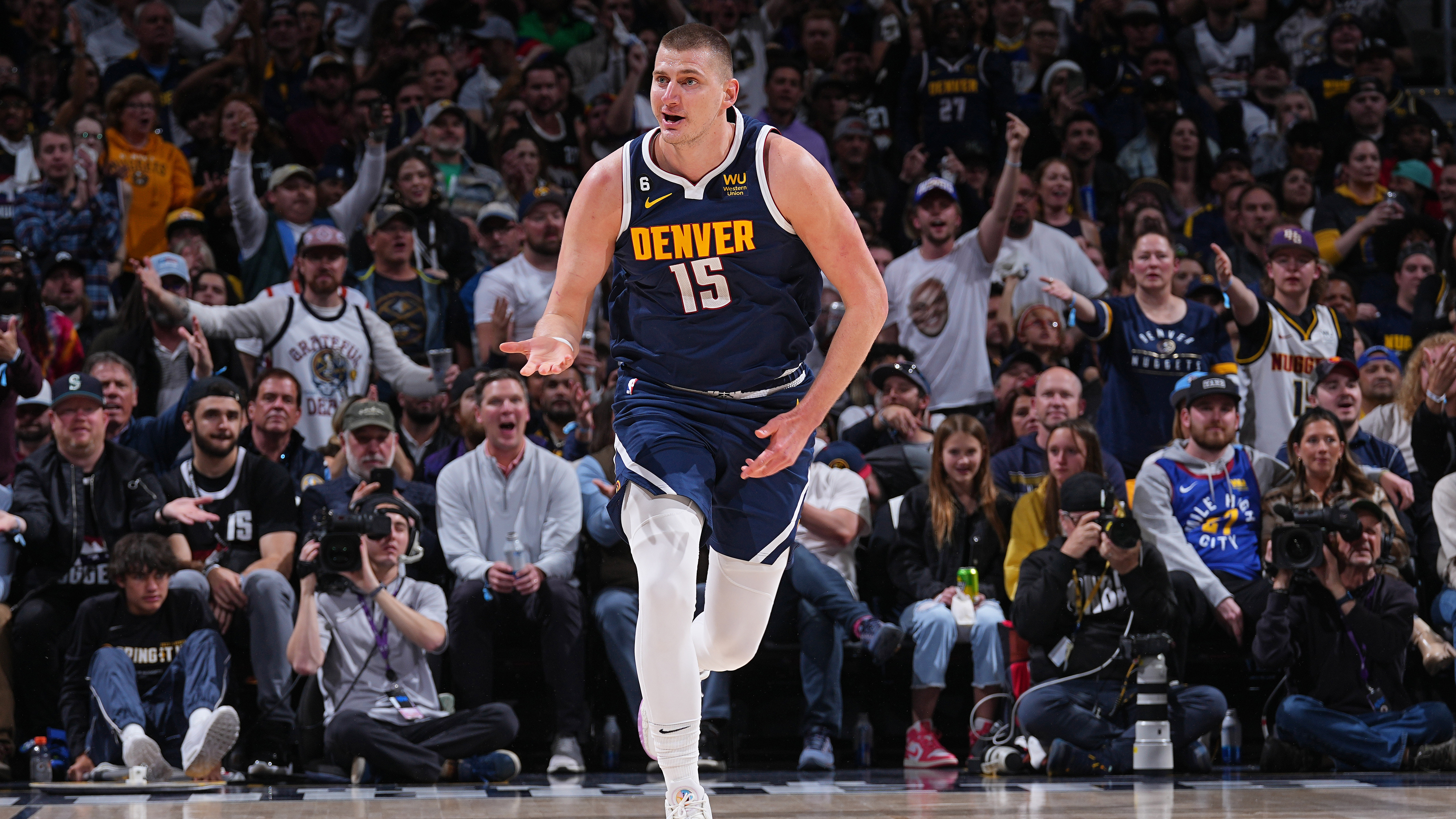 Boston Celtics