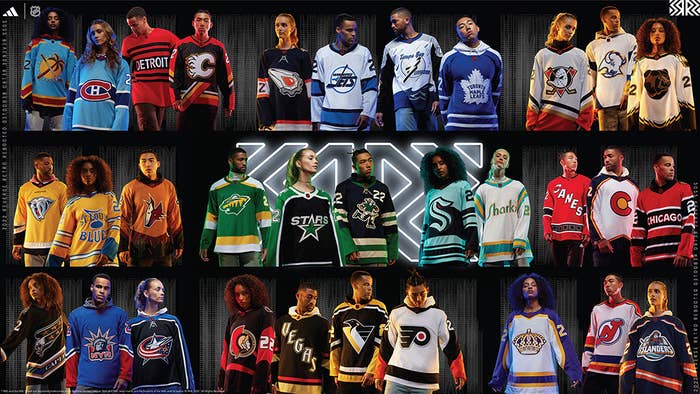 The NHL is bringing us back to the '80s with the unveiling of each team's new Reverse Retro themed jerseys for the 2022-23 season, and Hockey Twitter is having fun with some of the more unusual designs.
The Montreal Canadiens already took mascot Youppi, and now they're paying homage to the now-defunct Montreal Expos by using the signature baby blue as the main colour, a direct reference to the Expos' away uniforms in the 1980s.
While some have met the new jersey warmly, others called it low-effort and lamented the lack of a true Expos' font.
The Philadelphia Flyers also turned back the clock, reviving their long black hockey pants, the "Cooperalls," with the team's signature orange stripes that only lasted two seasons.
Instead of using them in-game, the Flyers will only wear them during warmups, to the chagrin of several fans.
Other fans didn't seem to mind their limited use and were just happy that the team did something different.
Other teams, like the Vegas Golden Knights, are simply too new to have a retro jersey. Instead, they opted for glow-in-the-dark elements meant to simulate the lighting of the Las Vegas Strip.
Fans immediately rejoiced at the idea of seeing their star players skate around in them.