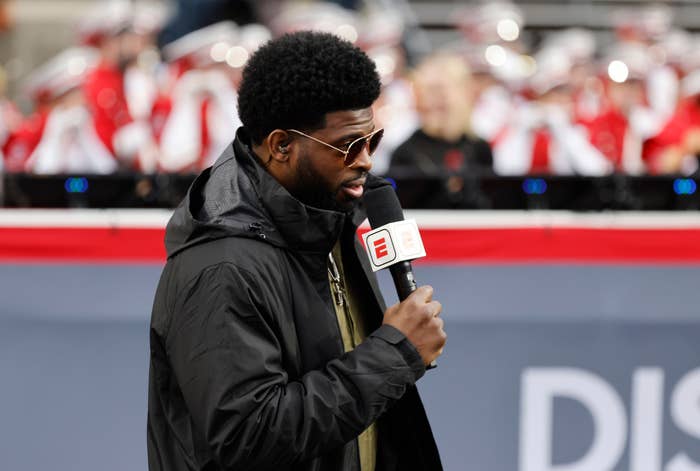 P.K. Subban has been busy in retirement.
In addition to his commentary work, the ex-Canadiens defenseman started his own show on ESPN called P.K.'s Places with Omaha Productions where Subban dives into hockey's rich history.
The series premiere saw Subban meet up with Omaha Productions' Peyton Manning to debate which sports championship is the hardest to win, but this week's episode is focused on the legacy of the team that drafted him in 2007.
In the episode, Subban speaks with Canadiens Hall of Fame player Yvan Cournoyer about his time with the team where he helped the team win 8 Stanley Cup finals.
In the first few minutes of the episode, Habs centre Nick Suzuki spots Subban in the locker room and tells him that it's only available to current players, emphasizing that Subban hasn't been a Hab in a long time. NHL on ESPN posted the clip on their YouTube page.
Their playful beef eventually culminates in a center-ice match of bubble hockey.
The full episode is currently only available on ESPN+ which isn't currently available to Canadians.