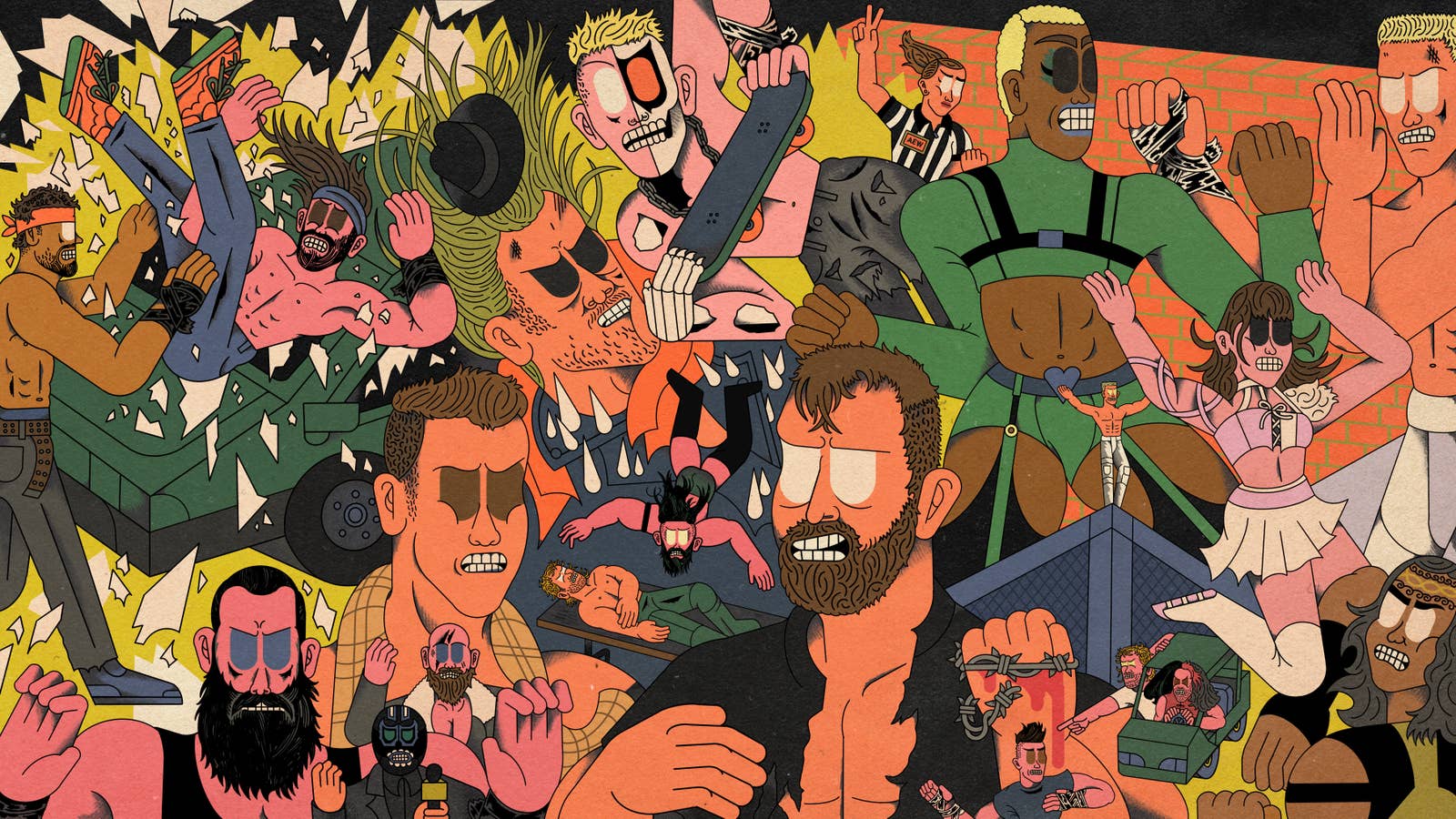 In 2019, All Elite Wrestling came along with one goal in mind: to shake up the wrestling business. For years the industry was split heavily between one dominant, mainstream product and a plethora of indie promotions where wrestlers would grind it out in front of small audiences. But AEW proposed something novel: what if there was more than one big show? What if there was more than one way to present wrestling? What if jaded fans were clamoring for something different?
From the get-go, AEW had the star power to make things happen. Using the wattage of established names like Chris Jericho and Cody Rhodes, alongside lesser-known stalwarts like Kenny Omega and The Young Bucks, AEW got off to a strong start. Before long, AEW wasn't just hyping up Pay Per Views. It was also bringing wrestling back to TNT, with a weekly two-hour show called AEW Dynamite.
A little over a year ago, the first episode of AEW Dynamite aired, and since then it's been a breath of fresh air week in and week out. As Cody Rhodes himself says when asked about living up to the expectations of the show's first year: "I give us an A on the report card. The brand is growing, the fanbase is growing, and that's the greatest indicator you can have."
Indeed, new stars have been made, TNT's promoted different styles of wrestling to national audiences, and pro wrestling has been allowed to be many different things across AEW Dynamite's two hours. To celebrate that record of innovation and excitement, Complex is excited to count down the Top 10 Moments from AEWDynamite's first year.
10. Sonny Kiss Takes Cody Rhodes to the Limit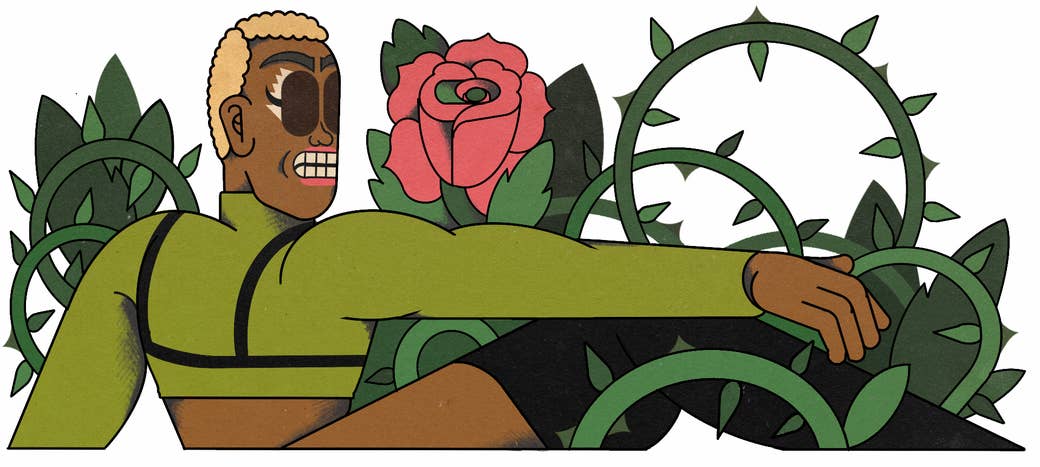 When Cody Rhodes became the TNT Champion, he vowed to make it the title that was defended each and every week on AEW Dynamite. That allowed for plenty of younger, newer talent to challenge for the title, while getting a coveted spot on the show. We saw lots of great matchups, but perhaps none was better than Sonny Kiss going toe-to-toe with the veteran.
Rhodes is a competitor, but he clearly underestimated Kiss. It wasn't long before Kiss had Rhodes on the ropes, nearly snagging the victory after smashing Cody's face into the turnbuckle that was exposed by Rhodes himself. The fact that Cody was fighting so dirty only proved Kiss' worth in the ring. While the gender-fluid wrestler would come up short this time around, it was a star-making performance that left us wanting to see a lot more Sonny Kiss in the future.

9. Kenny Omega and PAC Deliver a Classic Iron Man Match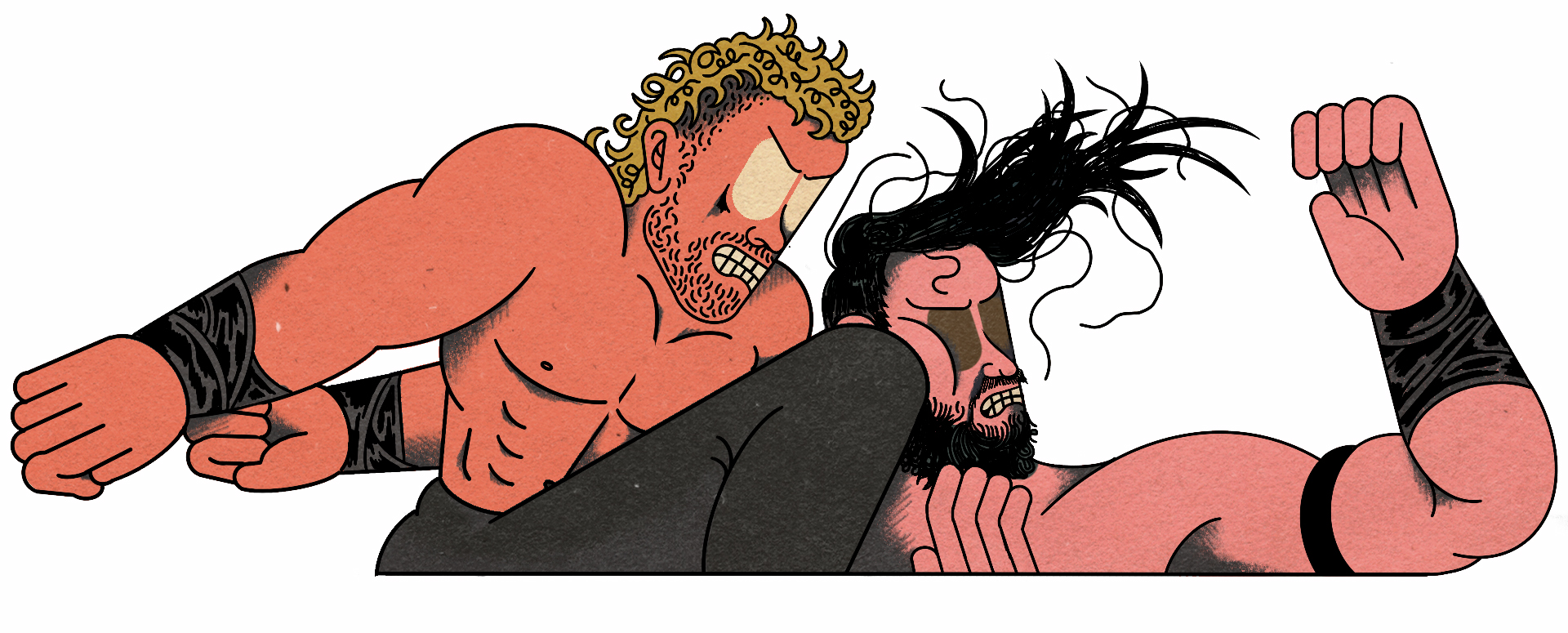 Iron Man matches can be tricky. More often than not they're dull affairs, where the action is drawn out and the tension of the match only builds in the final few minutes. That was not the case earlier this year when two powerhouses, PAC and Kenny Omega, beat the holy hell out of each other in a relentless, brutal bout. This match had counters, a ton of finishers, tables, athleticism, and even went into Sudden Death when Omega and PAC were tied at one fall each. Omega ended up getting the win, but more importantly the two performers secured their spot in AEW Dynamite history.

8. Moxley Fools The Inner Circle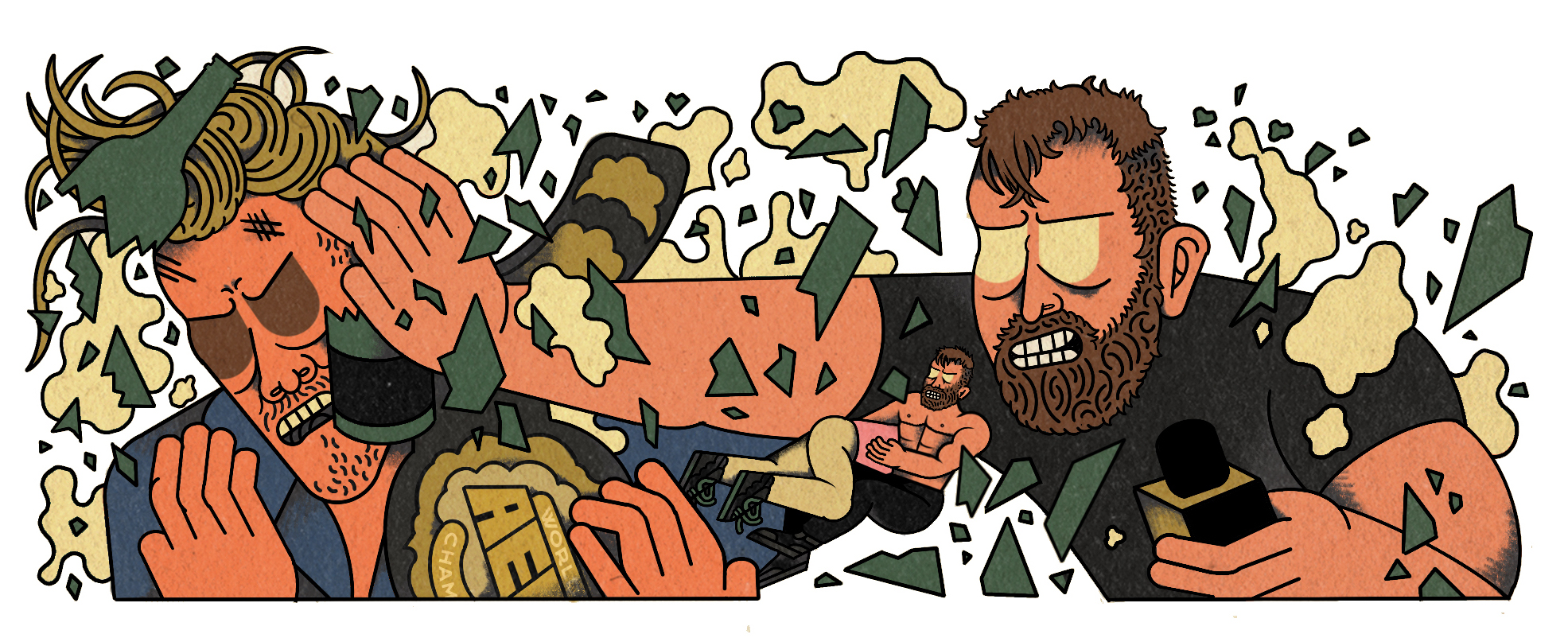 As AEW Champion, Moxley has lit AEW Dynamite on fire, but long before that he was chasing down the lengthy reign of Chris Jericho. Throughout the early days of AEW Dynamite, Moxley showed Jericho nothing but bloodlust. That is... until Jericho offered to bury the hatchet and have him join The Inner Circle. When Moxley mulled that offer briefly and then ripped his sweater off to reveal an Inner Circle shirt, it really did feel like he'd joined forces with his enemy. But then, because this is pro wrestling, baby, Moxley went on to attack the champion and his cronies. A great bit of comeuppance and another memorable moment from Moxley on AEW Dynamite.
7. The Exalted One is Revealed

Few things in wrestling are more fun than a surprise debut. For weeks on end AEW Dynamite teased that the Dark Order's leader, only mentioned as The Exalted One, was set to appear. Fans waited with bated breath, and then it happened. A video screen, a dark room, and a voice that slowly became less and less muffled. Then, The Exalted One pulls back his hood, and it's none other than Brodie Lee. Wrestling fans rejoiced, as Brodie Lee is a towering presence and a frightening in-ring performer who'd finally get some room to show his true potential.

6. Sammy Guevara Gets Hit by a Golf Cart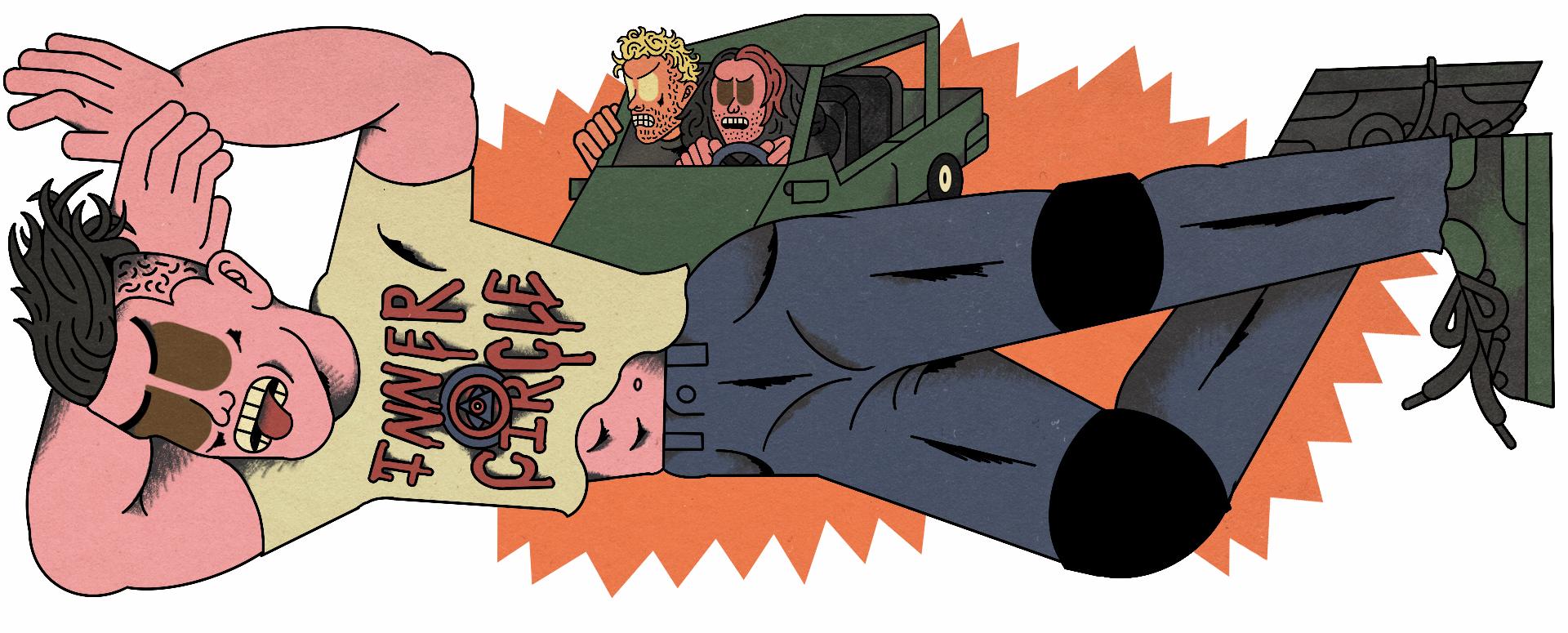 There's a lot of great moments scattered throughout the street fight that saw Kenny Omega and Matt Hardy take on Sammy Guevara and Chris Jericho, but none is more memorable than Kenny Omega and Matt Hardy smashing into Sammy Guevara with a golf cart. It was everything pro wrestling should be: funny, outlandish, and brutal all at the same time. Perhaps because of that brutality, Sammy still views the golf cart hit as an honor. "I used to do backyard wrestling and do a lot of crazy stuff and nobody saw that," he says. "So even though my arm is still messed up and it hurt like hell, it's an honor, because at least people saw it this time."

5. Riho becomes the First Ever AEW Women's Champion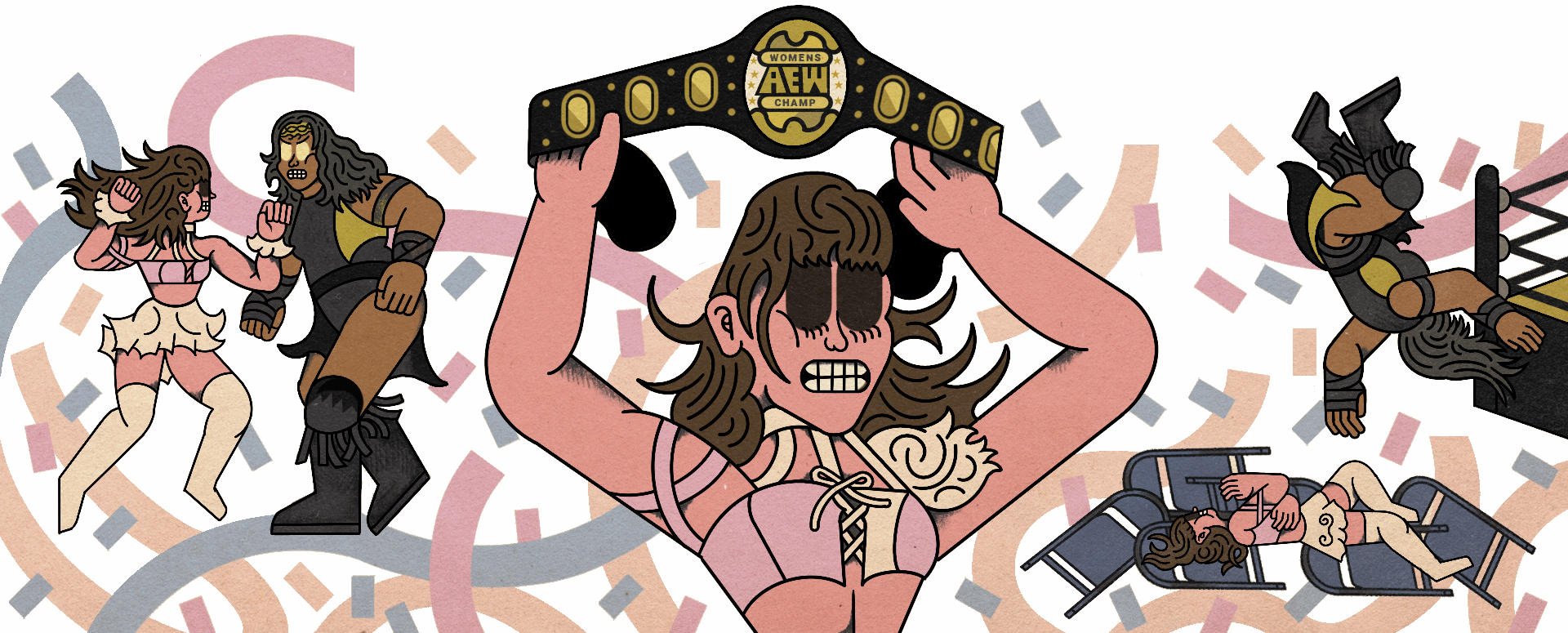 There are plenty of underdogs battling it out every week on AEW Dynamite, but few stories have been as inspiring as the one in which Riho became the first ever AEW Women's Champion. Not only was the diminutive Riho tough against her monstrous opponent Nyla Rose, but she was also charged with going for gold on the very first episode of AEW Dynamite. No easy task. And yet Riho was able to overcome all the odds, beat the pressure, and make her own bit of AEW Dynamite history.
4. Darby Allin Attacks Chris Jericho With a Skateboard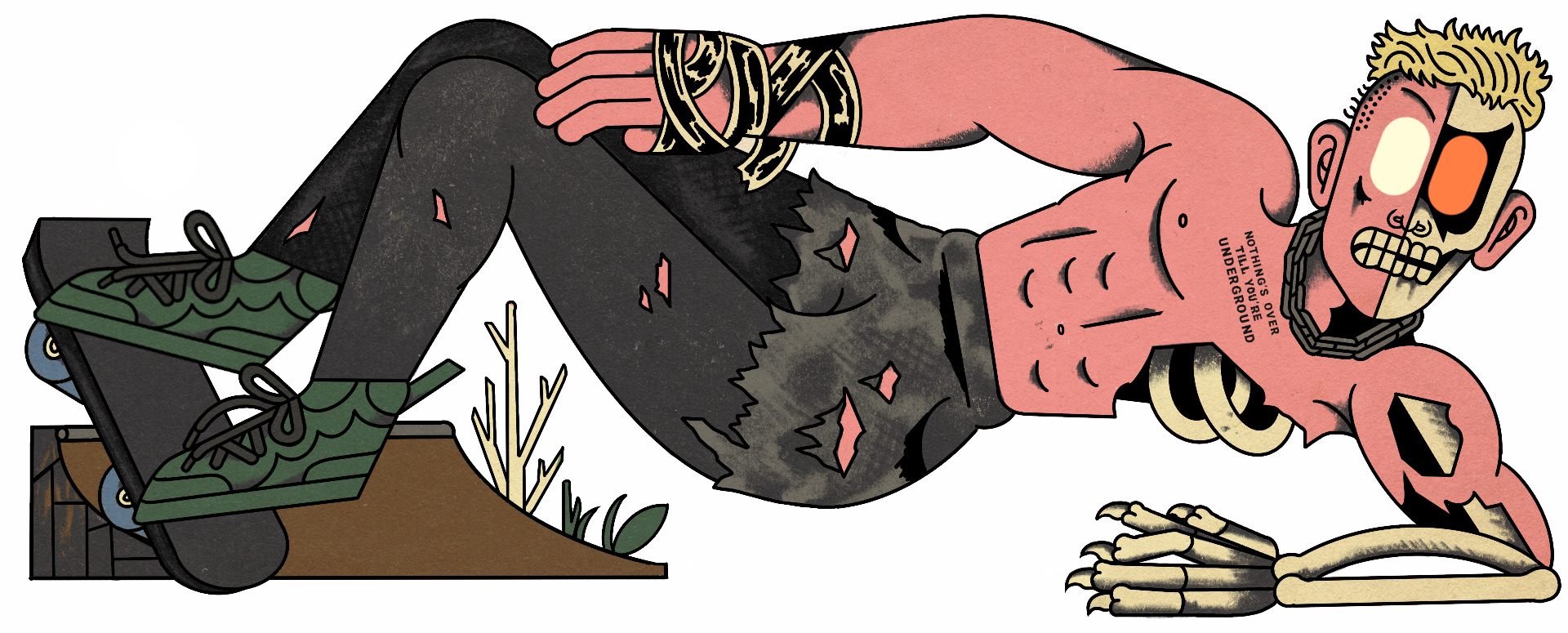 Speaking of pressure to perform, Darby Allin was pushed into the spotlight almost as soon as AEW Dynamite debuted. Not only did he end up in a match for the AEW Championship against Jericho during the show's third episode, but he got there in one of the most memorable ways possible: by riding his skateboard down the ramp and launching himself directly into the champion. "There's nothing out there, on a national level, that lets you be yourself like AEW Dynamite," Allin says when we ask him about the opportunity he's had to bring his personality and love skateboarding to the show. 
And if there was any pressure on Allin to deliver during the first few episodes of AEW Dynamite against a veteran like Jericho, it was all self-imposed. "As a performer who cut his teeth in this business and was told you're never going to be in the main event, me taking this thing with AEW and saying I'm going to do it my way and then be featured in that [match], I knew it was time to put up or shut up," Allin explains. Put up he did. From the start, Allin has brought a mix of attitude and athleticism to AEW Dynamite that endeared him to fans right away, cementing his status as a young performer to watch. 

3. MJF Gives Cody 10 Lashes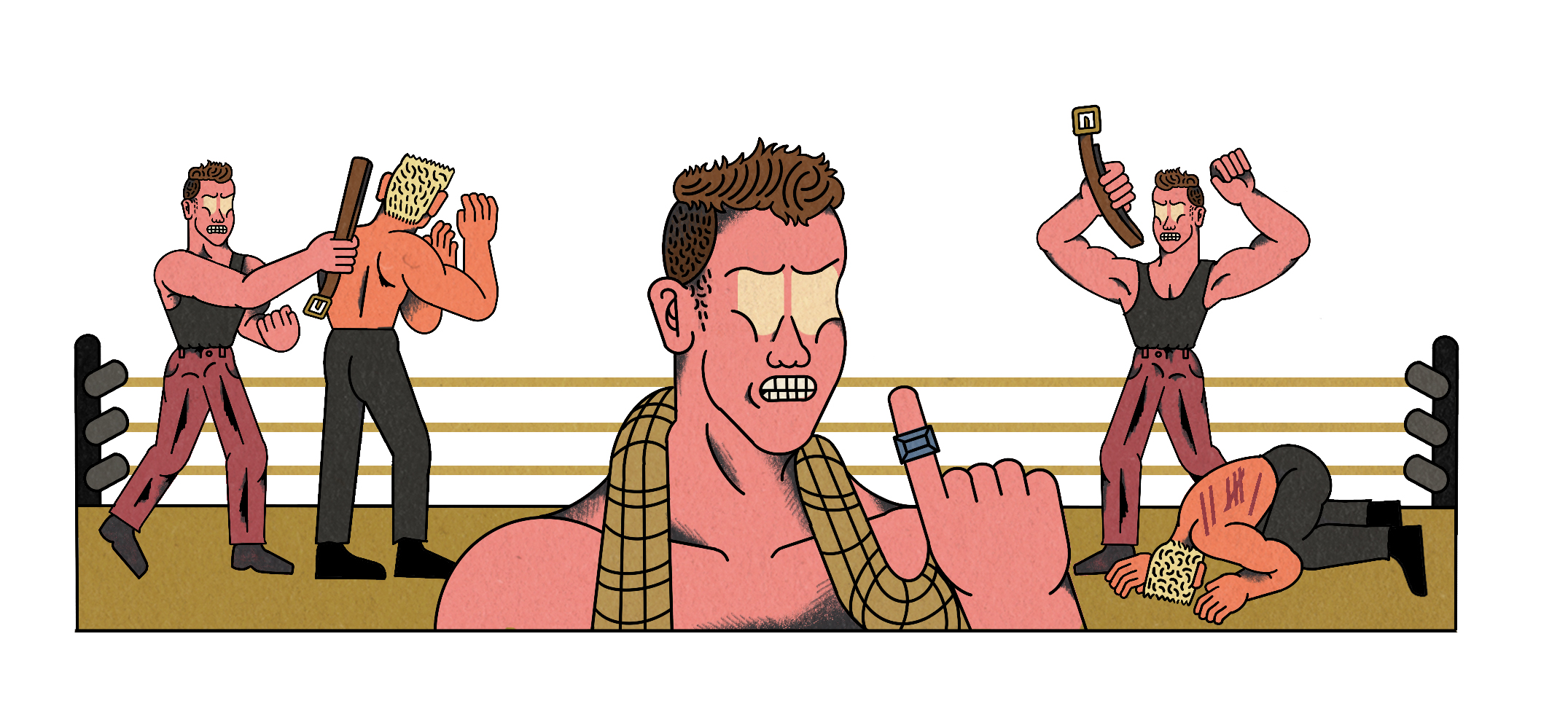 Since AEW's start, Cody wanted nothing more than to fight MJF. And MJF, having all the leverage, wanted to punish Cody before they ever got into the ring. That dynamic produced one of the most brutal, affecting, uncomfortable segments in AEW's brief history, when Cody agreed to take 10 lashes from MJF in exchange for a match. The lashes, including a massive one delivered by MJF's sidekick Wardlow, echoed throughout the arena as the Rhodes family, and those of us at home, watched in horror.
To this day, MJF feels no remorse. "I wanted to break him spiritually and mentally," says MJF about the lashes. "Every lash made me giddy inside. Every single lash symbolized every single time Cody Rhodes held me down up until that point." Needless to say, MJF wasn't too impressed when we told him that Cody was going to be at the top of our list. "I find that to be hysterical. Brother did a moonsault? Yay. Who gives a crap?"
2. Praise for the Parking Lot Brawl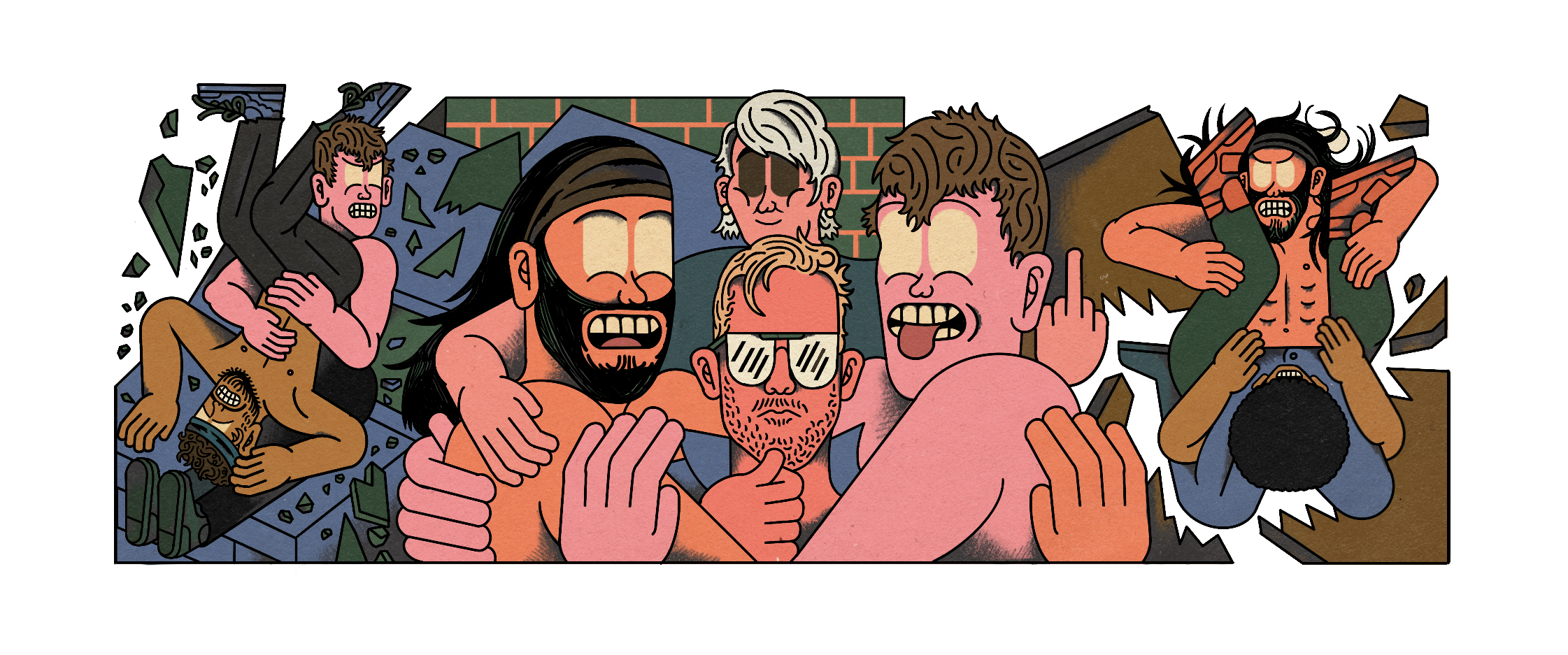 Pro wrestling is truly wonderful when it embraces the zaniness of the performance medium. And there are few better examples of AEW Dynamite taking a big swing and hitting a homerun than the Parking Lot Brawl that pitted the Best Friends against Santana and Ortiz. Everything about it was wildly inventive and violent. Trash cans were involved; Trent found himself getting powerbombed through the windshield of a car; Orange Cassidy made a delightful cameo; and the Best Friends came away with a win, celebrating by hopping in Trent's mom's minivan and driving away as she flipped off Santana and Ortiz. Just read that last sentence. AEW Dynamite is a beautiful thing.
1. Cody Wins AEW's First Ever Cage Match

After MJF turned on Cody Rhodes, revealing their friendship to be built on lies, Cody wanted revenge. He'd do anything to get his hands on MJF. Luckily, MJF agreed to a match. Unfortunately, Cody had to jump through some hoops to get there. Yes, there was the aforementioned lashing, but MJF also stipulated that Cody would have to wrestle the hulking Wardlow in AEW's first ever cage match. No easy feat, but that match deserves the top spot here because of what it meant to AEW Dynamite. More than anything, this bout was AEW's first big gimmick match to air outside of PPV. Beyond that, the fact that Cody, one of the architects of AEW and a driving force behind change in the wrestling industry, anchored this cage match meant everything. But Cody himself has mixed feelings about the lashing. 
"I have nightmares about it," he says. "The cage was too high, higher than Hell in a Cell, and constructed by someone who hadn't constructed a wrestling cage before. The whole thing was dangerous, but we executed it, and I'm glad the fans loved it." That brush with danger gave fans an indelible image: Cody, his face bloodied and beaten, climbing to the top of the cage to deliver a moonsault to the prone Wardlow below. A gutsy, moving win from Cody, and a match that would lead the way for AEW Dynamite for the year to come.