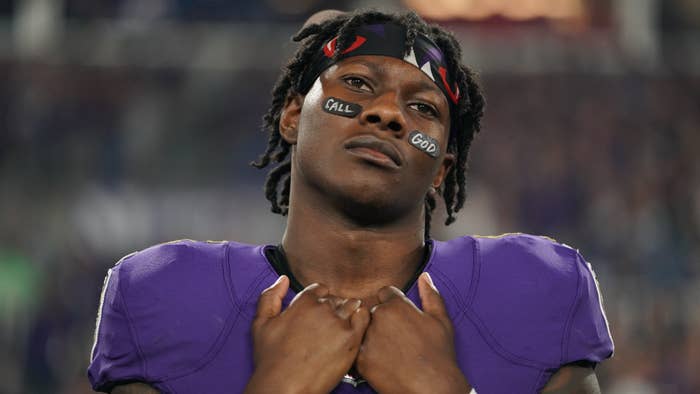 Arizona Cardinals star wide receiver Marquise "Hollywood" Brown was arrested early Wednesday morning and charged with criminal speeding. 
The Arizona Department of Public Safety said Brown was stopped around 7:05 a.m. on State Route 101 in North Phoenix. According to TMZ, the charge indicates he exceeded 85 mph prior to his vehicle being pulled over.
"We are aware of the situation regarding Hollywood Brown and have reported it to the NFL office as required," the Cardinals said in a statement, per the NFL. "We will comment further as appropriate." 
The Baltimore Ravens traded the 25-year-old to the Cardinals during the 2022 draft in exchange for the 23rd overall pick. The deal reunited Brown with quarterback Kyler Murray. The two played together at Oklahoma. Brown faces up to 30 days in jail, a $500 fine, and a year of probation.
The arrest occurred as former Las Vegas Raiders wide receiver Henry Ruggs III awaits trial on reckless driving and driving under the influence resulting in death charges. Ruggs crashed his Corvette last year, killing 23-year-old Tina Tintor and her dog. Prosecutors allege he was driving 127 mph when he collided with Tintor's vehicle, and had been going 156 mph prior to the accident. Ruggs also allegedly had a blood alcohol content of .161, which is twice the legal limit. He's looking at up to 46 years in prison, if convicted. 
Another Raiders receiver, Nate Hobbs, was cited for reckless driving in January after he was caught driving 110 mph in a 65 mph zone.