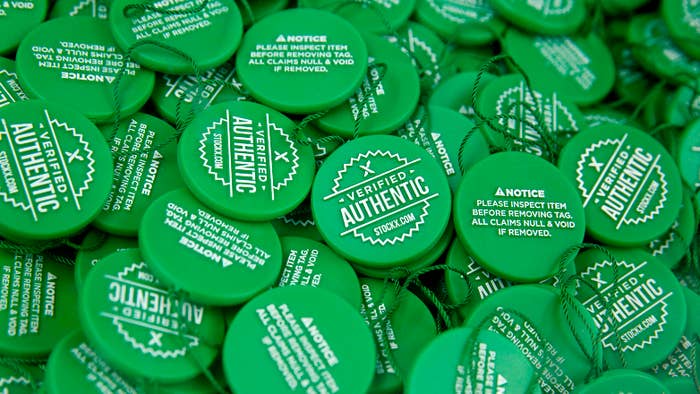 StockX is once again facing the challenges of scaling its business combined with the struggling global economy, confirming today it laid off a portion of its workforce.
Under 80 employees were impacted by layoffs at the Detroit-based company, whose marketplace is one of the most popular ways to buy and resell sneakers. All the affected employees worked in corporate roles and were given severance packages, health and mental health benefits, professional outplacement services, extended stock option windows, and 401K match vesting. In total, around five percent of StockX's workforce was laid off.
Despite the corporate restructuring, StockX says that it will be expanding some teams as it enters its peak season. It recently hired a new head of brand reputation and is looking to fill roles including a head of North American customer support.
In June, the online marketplace made an even larger round of cuts, laying off eight percent of its employees. The departments impacted by those layoffs were not specified. 
StockX issued the following statement on today's layoffs: 
Our business is multifaceted and continues to evolve, as does today's market. We actively manage our business and regularly evaluate our strategic priorities to set StockX up for long-term success. We made adjustments to some of our corporate teams today to align with our current organizational priorities. While macroeconomic trends require businesses to be nimble, our vision of being the trusted global platform for consuming and trading current culture is as certain as ever. We thank the many team members who have contributed to this effort.