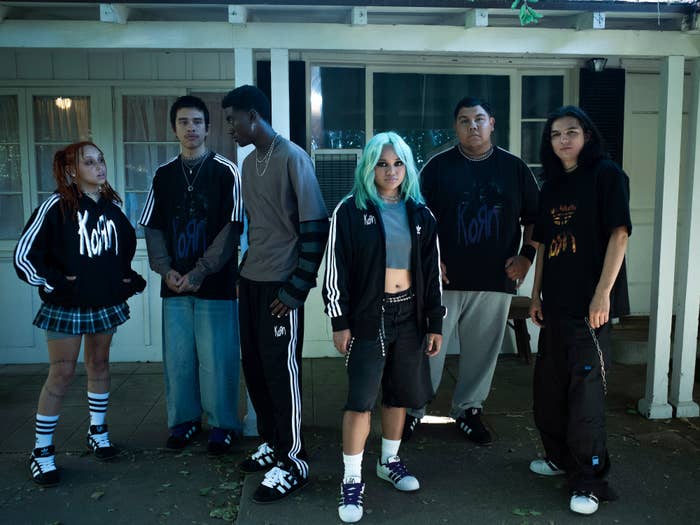 Adidas will release a collaboration with nu-metal band Korn in October, according to an internal Adidas document viewed by Complex. The Korn x Adidas project will consist of two sneakers—the Campus 00s and the Supermodified—and seven pieces of apparel, per the document.
News of the collaboration was first reported by Kicks Finder on Twitter in February.
When reached for comment, Adidas and a rep for Korn did not elaborate on the upcoming project.
Korn has long been associated with Adidas, and its members frequently wore the German sportswear company's gear during their heyday in the 1990s. The band released a song called "A.D.I.D.A.S." in 1997, its title playing on the joke that Adidas stands for "all day I dream about sex."
According to a 2021 piece from Kerrang, Adidas gave Korn free product in that era but was unwilling to sign the band to a proper deal. Instead Korn inked a deal with Puma in 1998.
"We switched to Puma because they told us they'd put us in a commercial and give us a little money to wear their shit," band frontman Jonathan Davis told Kerrang.
Now Adidas is preparing an official collaboration with Korn 30 years after the band was founded in 1993. While the project is planned for October, it's possible Korn's Adidas sneakers and apparel will arrive later due to the shifting nature of sneaker release dates.
The Korn x Adidas Campus 00s (style code IG0792) will retail for $130 USD, while the Korn x Adidas Supermodified (IG0793) will retail for $140 USD. Both shoes will feature the band's logo on the right tongue, guitar pick keychains, and art pulled from Korn's album Life Is Peachy on the insoles. The shoes shown in the leaked photos here are samples and could differ from the final retail versions.
The Korn x Adidas apparel will include two T-shirts (style codes IN9098 and IN9099) at $50 and $60 each, and a black and white Korn logo hoodie (style code IN9102) for $120. There will also be two tracksuits: one in sequins ($120 for the pants and $180 for the top) and one in black and white ($100 for the top and $80 for the pants).
UPDATE (10/19): Adidas has officially unveiled its collaboration with Korn. The inaguaral project between the two entities will be released on Oct. 27 via the Confirmed app, Adidas.com, and at select Adidas stockists. Retail pricing ranges between $50 and $180.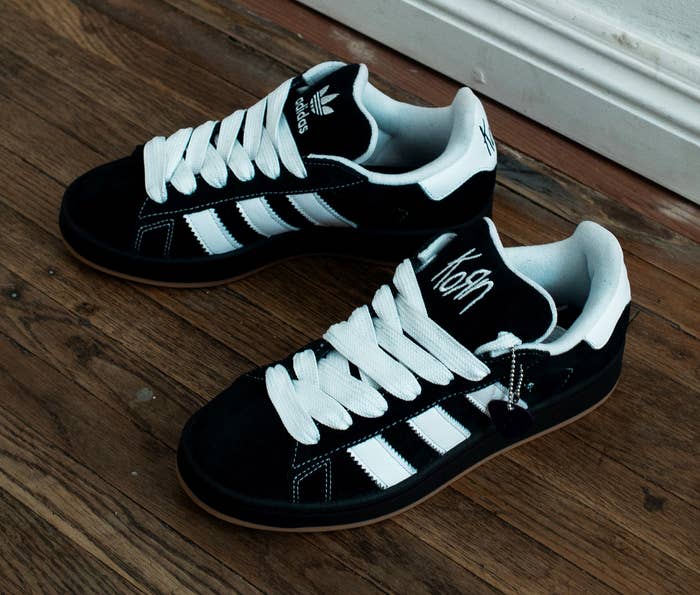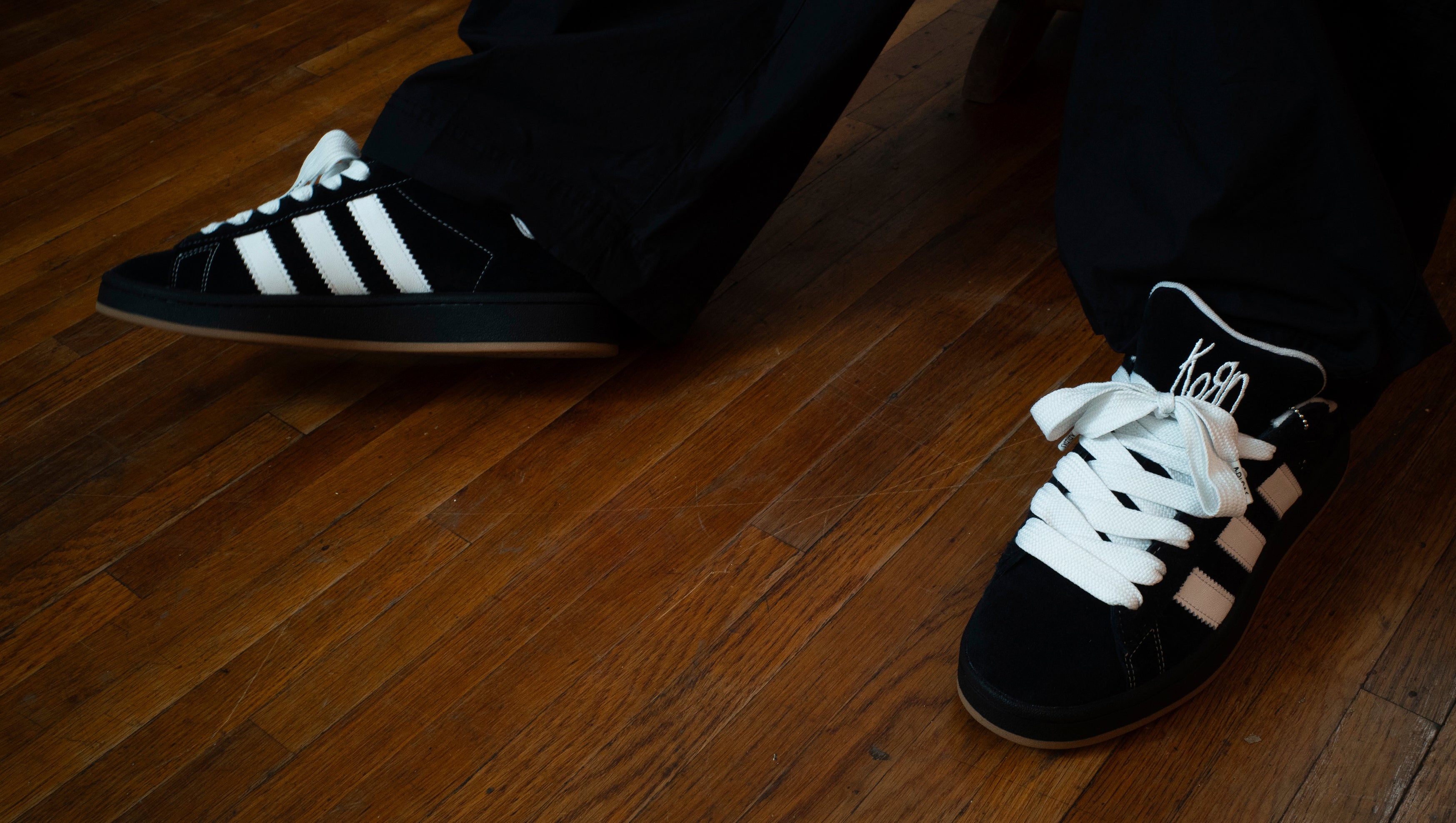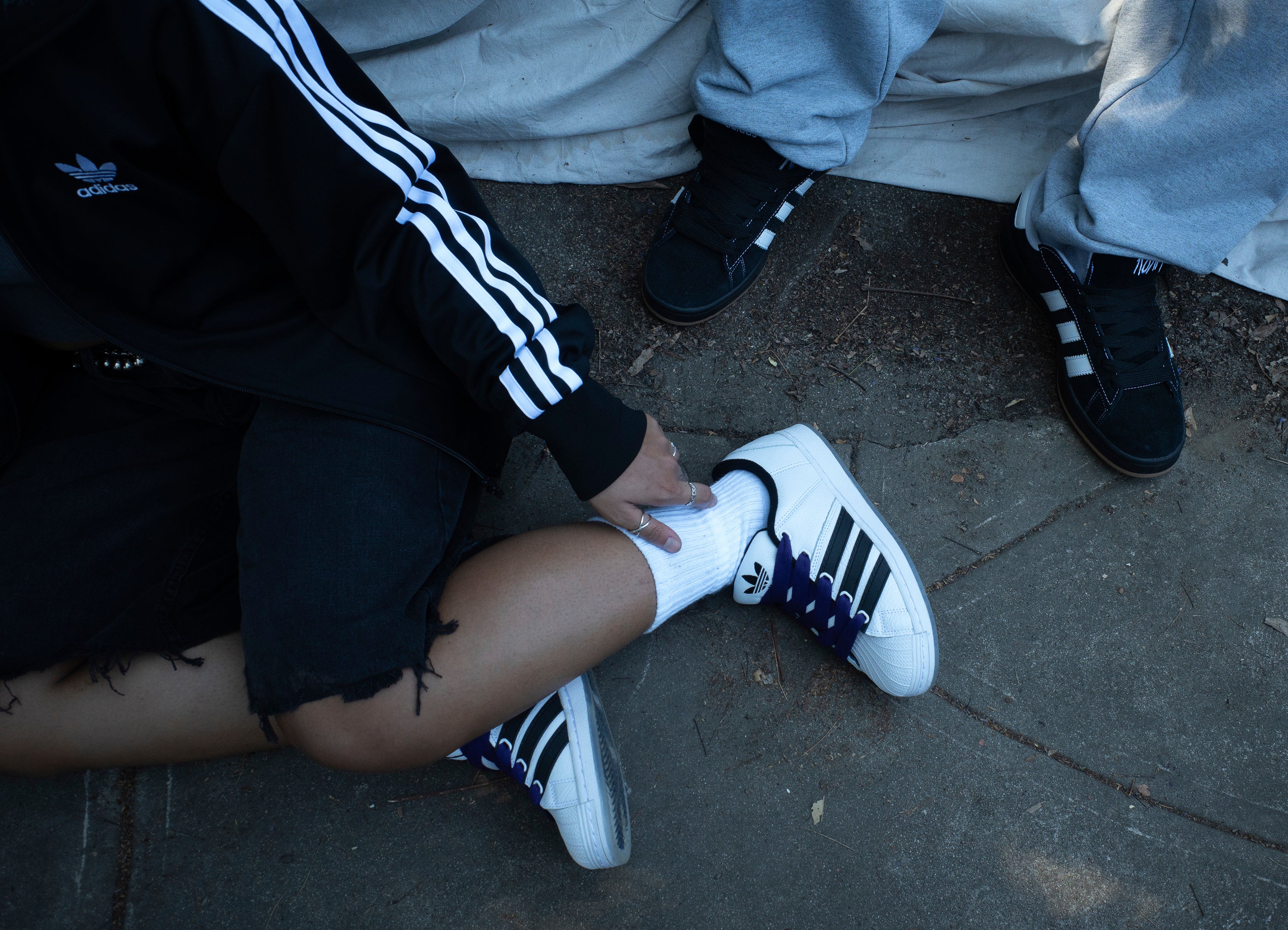 ---