On his critically acclaimed LP 4:44, Jay-Z uses his platform to preach financial responsibility and self-empowerment. So, it's not surprising that he's in the corner of LaVar and Lonzo Ball, as the two embark on the journey of making the family brand, Big Baller Brand, a true competitor in the athletic footwear and apparel market.
In part 1 of his sit-down interview on the Rap Radar Podcast with B Dot and Elliott Wilson, Jay-Z not only spoke up in support of Big Baller Brand, but confirmed that he's among the customers who pre-ordered pairs of Lonzo's ZO2 signature sneaker.
"LaVar Ball said 'I'm going to start my own company.' Everybody's like you should sign with Nike. Now he may go about things wrong. He may have a big mouth. He may rub everything ... but I bought three pairs. I didn't get them, but that man has a vision of his own. Why wouldn't I support him? He feels like he can move culture and his son got a big enough name and big enough brand that they can do it. Nike had to start somewhere. Why do we get so upset when we, us as a culture, want to start our own shit? That shit is puzzling to me."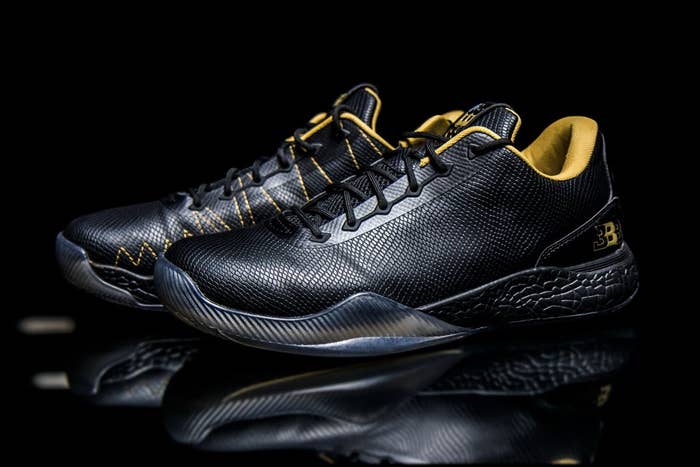 It's worth noting that Jay hasn't received his pairs because the ship date for pre-orders is this November. He continued by addressing some of the Big Baller Brand's biggest critics, particularly those making jokes about the overall look of the ZO2.  
"Why can't he start a sneaker brand? 'You're dumb, the sneakers are terrible!' They wasn't anymore terrible than, remember, I'm not being negative towards anyone, but I've seen some bad sneakers from Under Armour. I've seen some bad sneakers form Nike. I've seen bad Michael Jordan sneakers. Horrible. Michael Jordan is obviously the greatest at making ... at some point he was selling for Nike, and at some point he broke away and starting building the Jordan Brand. I'm sure that was difficult. I'm sure people at that time when he was building the Jordan Brand were like you're playing yourself, you're going to leave Nike? Man, with all due respect, f*ck Nike man!"
Jordan Brand, now a $3.1 billion dollar business, is actually still a subsidiary of Nike, so Jay misses the mark a bit there. However, it does raise the question of whether or not, knowing what he knows now, Jordan would make the same decision today that he did in 1984. According to Forbes, Jordan receives more than $110 million and 8% of Jordan Brand sales from Nike annually. That's a ridiculous amount of money for selling sneakers, but not close to the overall revenue that the brand actually generates for Nike.