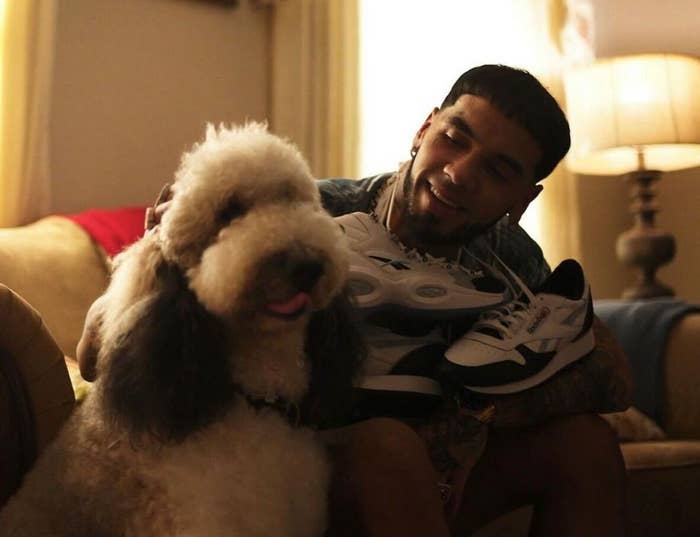 Reebok returned to the Latinx rap scene last week, collaborating once more with Puerto Rican star Anuel AA. This second iteration of his Sky Above the Street capsule is inspired by the Caribbean sky and features the Classic Leather and Question Mid silhouettes.
Much like his first drop with Reebok, Anuel drew inspiration from his childhood—the blue sections represent the blue sky of his home island.
"I want my Puerto Rican people to know that I always have them in my heart, everywhere I go, every success I have, every goal we reach I always have them with me," Anuel says.
His second take on the Classic Leather retro has a white leather upper with Reebok's iconic logo in sky blue, and Anuel's signature double-A logo on the back of the sneaker. "When you have a Classic Leather, you can't switch it up and play with it," says Anuel. "I wanted to keep it how it is and add whatever I can to it."
The decision to pursue his own version of the Question Mid was easy for Anuel, who grew up an Allen Iverson fan.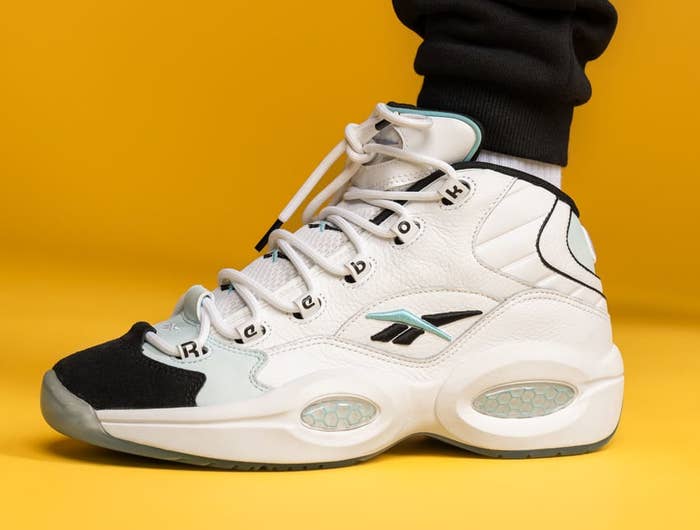 "I love Reebok because of Allen Iverson, the first love of my life after my mother was basketball. I wanted to be in the NBA, that was my dream," Anuel says. "The biggest role model was Iverson; he was a big part of the culture with his braids, sleeves, the durags, the big clothes."
Anuel's interpretation of the Question Mid features a black leather toe box with hints of blue throughout and his signature double A logo.
The collab serves Anuel's mission to donate to charity with Foot Locker and Reebok—this time to Autism Speaks, an organization dedicated to creating an inclusive world for all autistic people and their families.
The release and donation is a part of Foot Locker, Inc.'s "Be Seen" platform and campaign launched for Autism Awareness Month which shines a spotlight on the community of people with disabilities, with a focus on autism.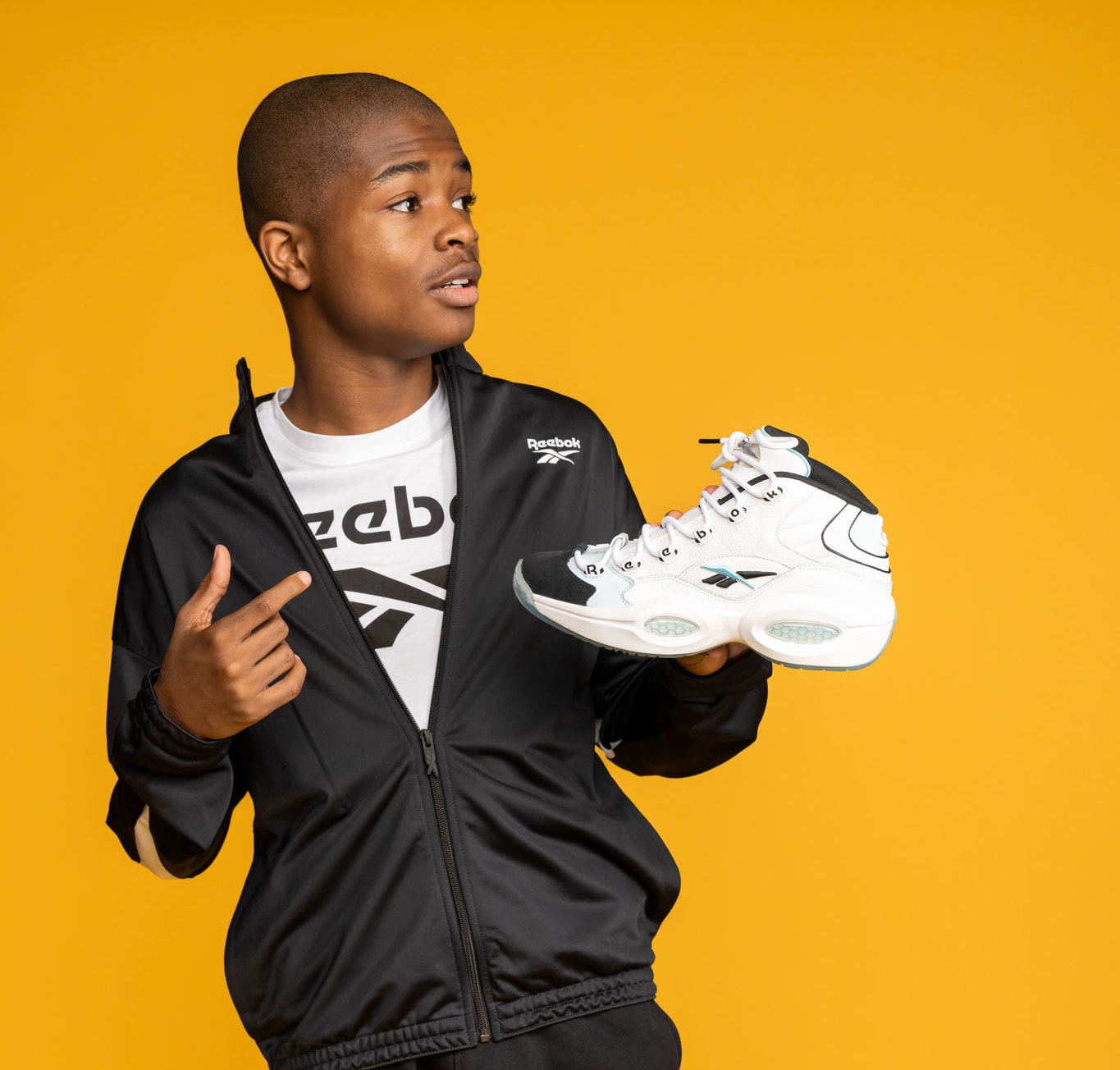 "Sometimes when you get big and famous, you send the wrong message and there's been moments where I haven't given the right message. So now I think it's important to focus on these things and mend all the wrongdoings," Anuel says.
Anuel recently had the opportunity to show the sneakers to Iverson himself and said that he loved them, giving his stamp of approval. When speaking about the future with Reebok, Anuel mentioned he's pulling some strings to do something "legendary" with Allen Iverson soon.
"That's a big goal for me," the rapper says.