JR Smith is a 15-year NBA veteran, a multi-millionaire, and a World Champion. And he's also a sneakerhead.
As part of Foot Locker's annual Week of Greatness, which starts on Nov. 17, Smith filmed a spot in which he's participating in a mock audition to be a part of the retailer's "#BecauseSneakers" campaign. The ad may be tongue-in-cheek, but it's not just an act. He really started copping sneakers at eight years old and now has over 400 pairs.
The on-court sneaker fashion show has become expected for fans of today's NBA, but Smith helped pioneer the phenomenon back in the days when the majority of the league's non-signature athletes could be found in team colorways of the latest performance models. Smith might not have been playing in limited, $20k collabs, but he could frequently be found in then-rare choices like retro Jordans, NIKEiDs, and even Training models. "I tried to play in Bo Jacksons one time in New York, and it just didn't work out. [laughs] I had a terrible game, too," he told Complex.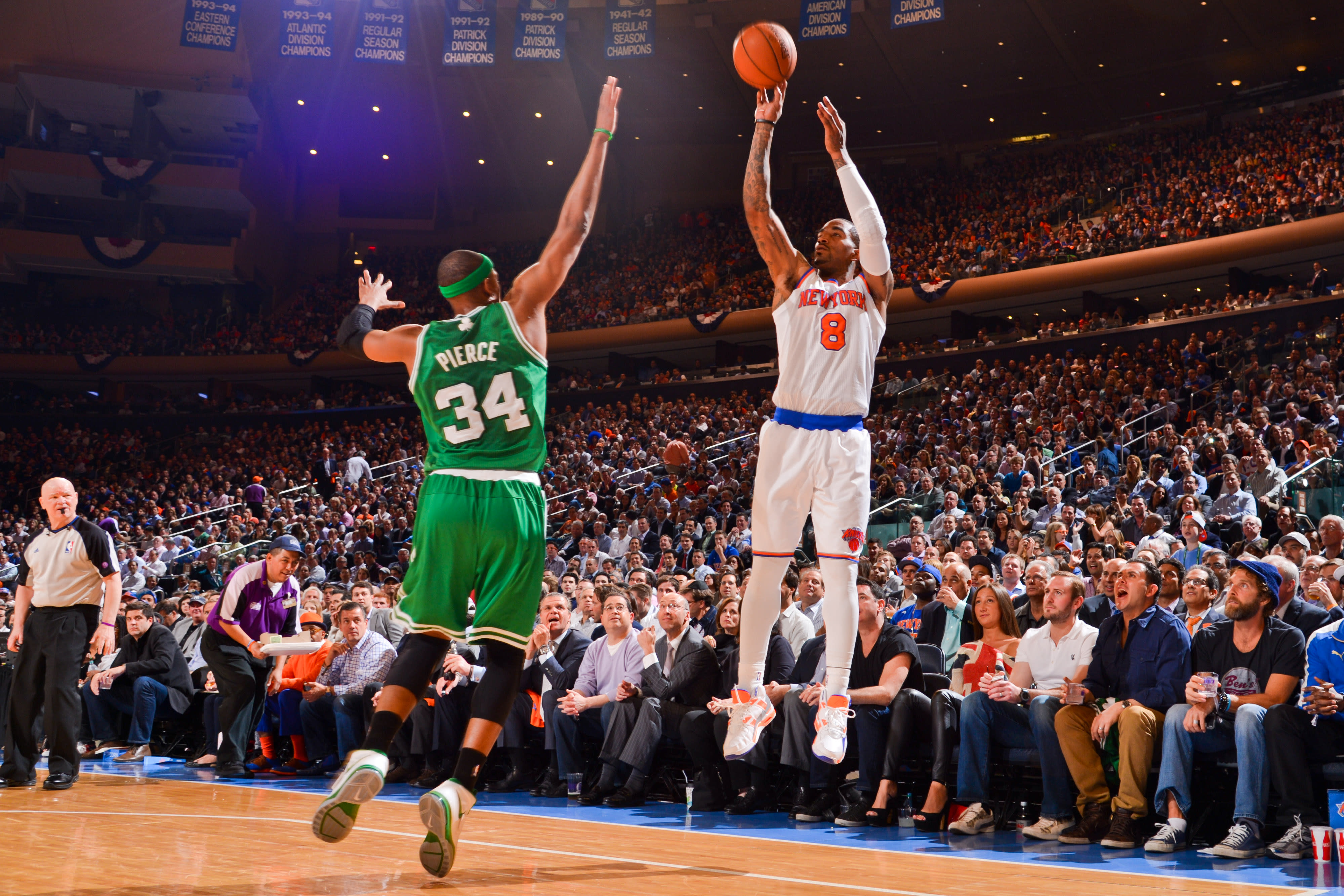 Smith put in perspective how long he's been flexing his sneaker collection for the world to see, as he recalled a recent conversation during a game against the Charlotte Hornets. "Malik Monk, who's one of the guys I try to mentor through his rookie and second years," he says. "I was telling him, 'Man, I remember we used to wear those, and we used to wear these.' And now I'm thinking about it, he was in elementary school and I was in the NBA."
On the subject of talking sneakers with his opponents, he acknowledged that it's something that happens regularly. "A little bit too much, honestly—especially me and P.J [Tucker]. P.J. is obviously the sneakerhead king now. Some of the shoes, I don't know how he plays in. It's definitely dope to see," Smith says.
Smith's history with Foot Locker goes even further back, dating to his days growing up in New Jersey. "Me and my brother still go to Foot Locker to this day, but back in Jersey, at Freehold Mall, it's called World Foot Locker," he recalls. "That was like the first really big Foot Locker for us, at our age. We knew somebody at the store so they used to let see all the shoes—it was dope."
That particular Foot Locker was home to a memorable pickup too. "I remember I wanted these Deion Sanders so bad, and I couldn't find them nowhere. I went to Freehold Mall, and they had 'em," Smith says.
While players like Tucker may get all the shine these days, Smith is every bit the sneakerhead he was back in the day, still copping two or three pairs of the latest releases.
"Obviously, one you want to wear now," he says. "Two, I wear when the hype dies down and people forget about them. Three, is just to have like a time capsule so when they're completely done, I'll just have one of the last remaining pairs."