If you don't photograph your sneakers and post them online, it's like you never wore them. At least in 2017. With the explosion of Instagram in 2012, every casual sneaker addict has turned themselves into a semi-skilled photographer, with people rushing out to purchase DSLR cameras to capture their latest pickup (and gain a few followers in the process). Some skilled and opportunistic folks have seen this budding subculture as a chance to get paid. They've gone from taking sneaker photos for their personal enjoyment to working with brands and retailers and are doing it as their full-time jobs now. But going from Instagram darling to paid photographer takes a lot of work, connections, and practice.
"The main reason I got into photography was to take pictures of my sneakers," says 24-year-old Thomas Lindie, who lives in Aberdeen, Scotland, and works as a full-time photographer for sneaker retailer Hanon and does commission work for New Balance Football. "I'd go to Crepe City events and take photos. One of my friends was into photography, and I'd practice taking pictures in my garden and watched tutorials on YouTube to learn more."
Lindie purchased a DSLR camera and practiced until he was able to slowly grow his social media following (he currently has 13,000 Instagram followers) and get a job at Hanon, his local boutique in Aberdeen, where he takes lifestyle photos of every new sneaker that comes into the shop. It wasn't just luck that landed Lindie his gig at the boutique, but, rather, it was his persistence of being at every sneaker release at Hanon and getting to know the employees. Immersing himself within the local scene, as well as his work New Balance Gallery, a blog and Instagram account for New Balance collectors, is what got him to where he is now, as well as his photography skills.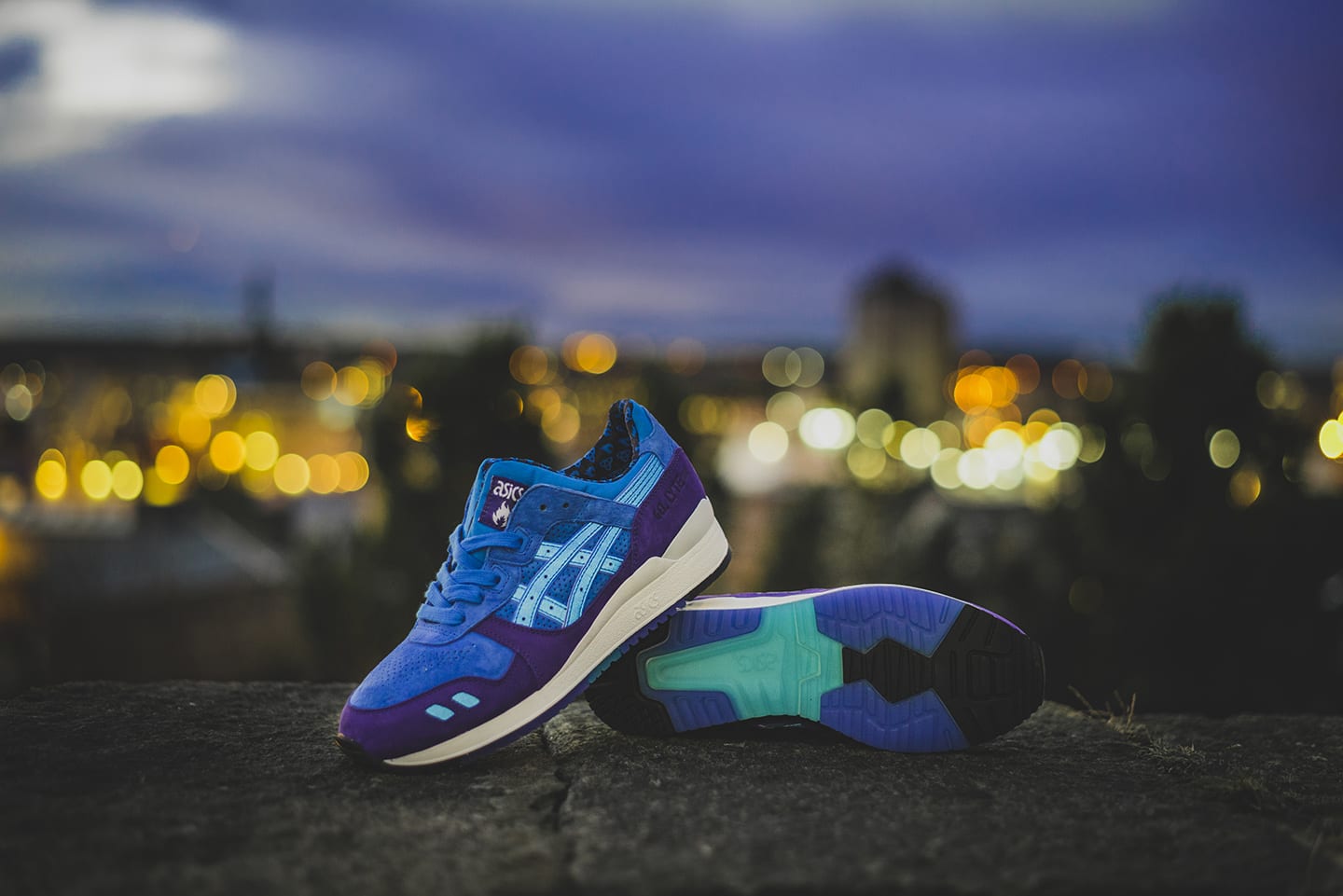 What sets Lindie's work apart from others is that he's been able to find his own distinctive style, which he translates to his personal photos and those he takes for work. Being in Aberdeen, he's constantly surrounded by the grim north of Scotland, and it carries over to the atmosphere in all of his flicks. It also helps Hanon gain a stronger identity on social media through all of its postings. "Location plays a big part in my work," Lindie says. "My sneaker photos are distinctive, because they need to be shot in Aberdeen or Scotland if it's for one of the shop's collabs, because a lot of our projects are based around landmarks."
When it comes to finances, Lindie says that his photography gigs are enough to pay the bills, but wouldn't disclose specifics.
While Lindie has chosen to pursue a career centered in sneaker photography, there are other photogs who have been offered opportunities from brands and have turned them down. Nick Glackin, who goes by Glackster on Instagram, is known for his innovative, animated photos and says he's been offered gigs by brands in the past, but says he'd rather focus on his full-time day job and family.
"I've said no to more jobs than I've said yes to," says Glackin, who currently has 35,000 followers on his Instagram account. "If I didn't have a young family, maybe it would be different and I'd pursue photography full-time. But I've also stopped posting as much on my Instagram account. I think I set my standards too high for myself, and I don't want to do the same thing that everyone else is doing."
While Lindie is still establishing himself in the photography world and Glackin treats it as a hobby, others have been able to branch themselves out and find consistent brand work and make a solid living for themselves.
Michael Suschek, who goes by the name Runner Wally, is one of Germany's most in-demand sneaker photographers at the moment. The 34-year-old started shooting photos on Instagram and running his own blog and was able to turn it into a position at Overkill, which is one of Berlin's premier sneaker retailers. He was hired in early 2016 to take the shop's on-foot photography to another level, and he's been able to do just that. Overkill's photos routinely get posted around the sneaker blog scene, and he's now started to work for the retailer less and focus more on doing campaigns with brands.
Suschek says he's been able to work with brands such as Nike, Puma, Karhu, and is shooting back-to-school work for Foot Locker Europe.
"If you work with a retailer, it might be easier to make connections with brands, because they'll start to see your work," he says. "But I was lucky enough to make my connections through running my own blog."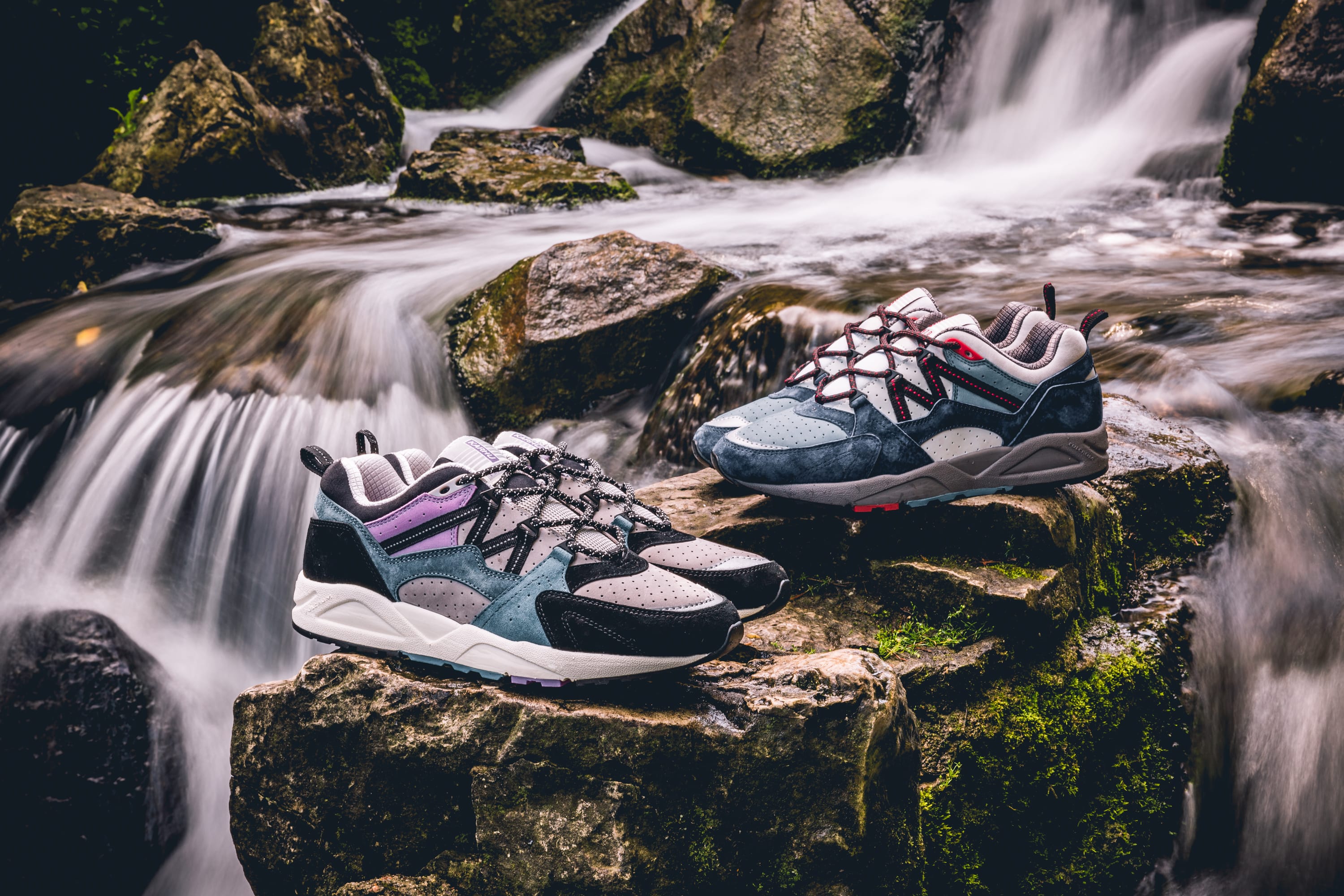 He currently has over 71,000 followers on Instagram and has been able to branch off beyond shooting sneakers to photograph lookbooks and become a "complete" photographer, he says.
"Equipment is important," he says. "Some people shoot photos with their phones, but if you're doing stuff with brands, they'll want high-resolution photos that they can use for print."
When it comes to style, Suschek echoes a similar sentiment to Lindie. "A lot of photography looks like the same nowadays, it's dark and moody," he says. "But if you have a recognizable style that separates you from everyone else, you're bound to get noticed by more people and brands."
Suschek also says that payment on his work differs from what type of work he's doing, whether it's simple photos for social media or something that's going to live as signage in a store. But he says the money is good, and he's starting to work his day job less and less at Overkill.
But one of the most important things that sneaker photographers need to worry about -- one of the most hotly debated topics on Sneaker Twitter that can make or break a photo -- are the pants. For Lindie, it's pretty simple: "I like to wear the same jeans and grey socks when I'm shooting a lot of photos. Some people make wild choices when it comes to their pants and socks, and it can pay off, but if it goes wrong, it can go really wrong," he says.
The long and short of it all is you're going to need a good camera, be passionate about what you're doing, and make the right connects. Then you can take it from there. You might get paid, some free sneakers may get tossed your way, but you need to be in it for the right reasons. If it doesn't work out, you can always post on your Instagram account.