The Air Jordan XXX's live unveiling just went down in Chicago, and designers Tinker Hatfield and Mark Smith were on hand to share the story behind the sneaker.
According to Hatfield, the design process for the Jordan XXX all began with a sketch that imagined Michael Jordan as "Mr. Cosmos," a nod to M.J.'s otherworldly abilities that featured references to previous Air Jordan breakthroughs like elephant print and carbon fiber. 
"I've known him for all these years and I'm still not certain that he's of this earth, he's like maybe from some other place," Hatfield said. "And I think that's how this drawing kind of started."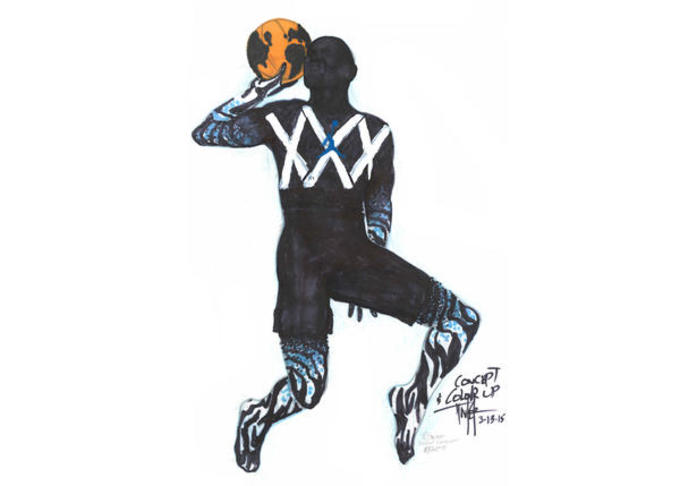 <span></span>
After that first sketch, the sneaker's design had to be expedited due to time constraints. "We didn't have much time to do this shoe to really be honest. I don't think we spent more than a few days sketching and coming up with a few rough prototypes. And then we were on a plane to Florida," Hatfield said.
Despite the rush to produce a final product, Hatfield was confident in what they had come up with. "I think it's most important to make sure that the athlete, and in this case it's M.J., is comfortable with the direction. And he loved it," Hatfield said.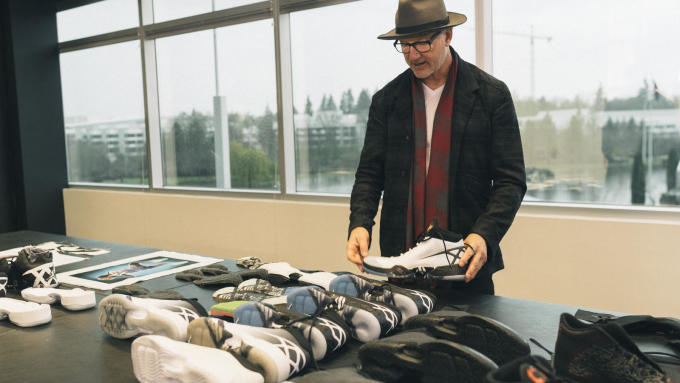 Of course, like every legacy Air Jordan, what's really critical is how they perform on the court, and Jordan Brand covered all its bases to ensure that the XXX would be in a class of its own. "This shoe is wear-tested probably the best of any basketball shoe I've been around," Hatfield said.
For starters, the sneaker's upper features the first-ever blend of Flyknit and woven performance material for an unparalleled lockdown fit. It's built with a jacquard construction and features an argyle pattern inspired by the jersey that Jordan wore at the University of North Carolina.
At the toe, the Jumpman logo appears underneath an abrasion-resistant lenticular lens — which Hatfield and Smith call "the coolest material ever" —producing an effect that we've previously seen on Drake's exclusive Air Jordan III.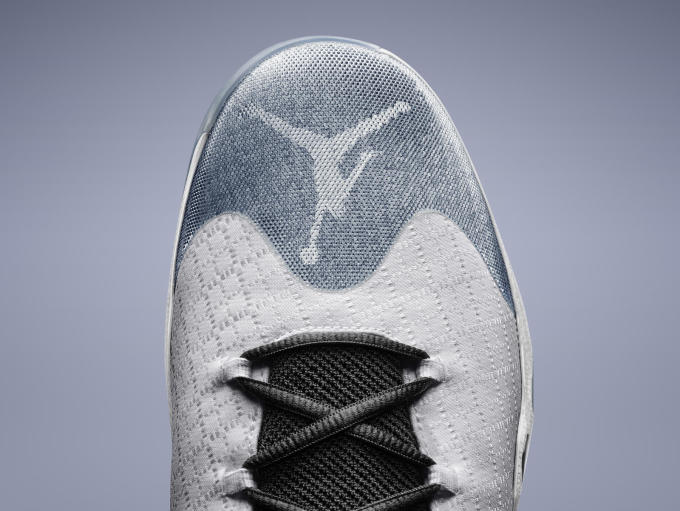 Down low, Hatfield and Smith stuck with the FlightSpeed-based midsole for an even more responsive Zoom Air setup than before. "Quite frankly, we didn't have enough time to be confident in completely reinventing a midsole technology. [FlightPlate] was obvious, we refined it," Hatfield said. There's also a hit of "Cosmos" graphic on the front of the midsole that serves as a reminder to the sneaker's inspiration.
The Air Jordan XXX makes its official debut on February 12. For more information, visit Nike.com here.