The most anticipated sneaker drop, possibly ever, finally gets a release date as Kanye West's first collaboration with adidas will hit shelves on Black Friday.
The commotion started this morning as Kanye supposedly flew to Portland to meet with the adidas hierarchy to discuss the launch of the his first shoe with the brand. A few weeks back, images of the shoes apparently leaked out to the public, but adidas has yet to confirm the reports or images are legit. When Yeezy left Nike last year for adidas, he claimed he wanted to make shoes that were more affordable and available on a massive scale, instead of the quickstrike release the Swoosh used for the Yeezy 1 and 2's. Rumor had it that Kanye's first collab with adidas wasn't scheduled until 2015, but the hype train has now run off the tracks as a photo leaked out which supposedly shows Kanye at adidas America with a "launching Winter 2014" tag underneath.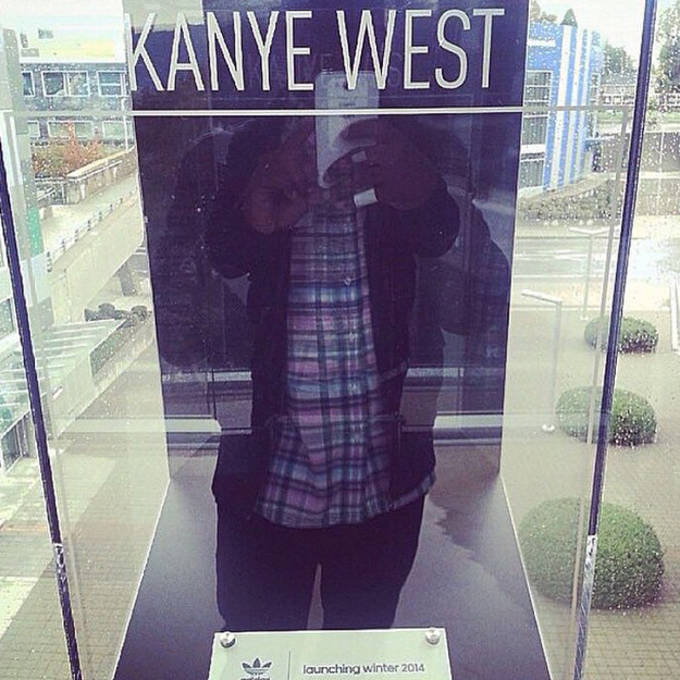 As we stated earlier, adidas has yet to confirm Kanye's visit to Portland, but the photo can give sneakerheads some faith the Yeezi are coming. If the release is true, you can expect your Black Friday shopping to be even more chaotic then years past, as everybody and their mother will be lining up to scoop a pair. adidas has been aggressive in their rebranding by launching signature sneakers for rappers and entertainers including Big Sean and Rita Ora. Check out the leaked images of the Yeezi below, and stay tuned to Sneaker Report for a concrete release date when it comes down from adidas.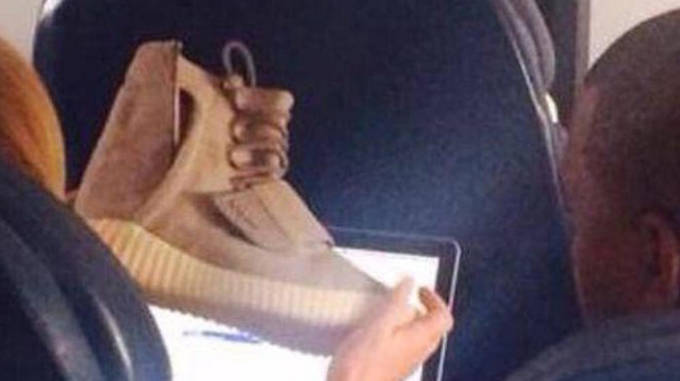 RELATED: Yeezy Balls So Hard in adidas Pure Boosts
RELATED: Kanye Makes His Coaching Debut in adidas Pure Boosts